A $230,000 Moment 🤯
The First Mint
Featuring WNBA Hype, A Market Cap Milestone, Whale Purchases and More

Good Morning, WNBA Top Shot fans! Wait, what? You'll see. Happy Thursday — let's get into a wild last couple of days:


Together With Evaluate.Market
Ready to take your collection to the next level? The Evaluate platform features tools for Challenge Tracking, Account Valuation, and the ability to shape Top Shot Sales Data as you please.

LG may be on vacation, but The First Mint Live rolls on! Tune in today at 8 PM EST / 5 PM PDT for a fun show, featuring Mike Zakarian from Team Hold co-hosting alongside Phil D. We'll be talking WNBA moments, the raging Top Shot market, and more!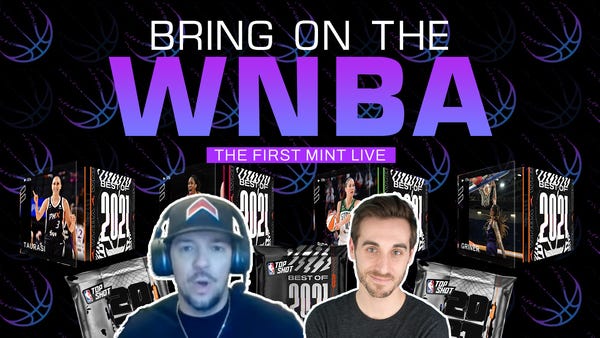 The WNBA Has Arrived ⛹️‍♀️
Remember that speculation on 'a new demographic' quote from Dapper Labs' Caty Tedman? Turns out that where there's smoke, there's fire.
The WNBA x NBA Top Shot announcement was a banger, with some serious support from the WNBA account (and a great narration from WNBA legend Lisa Leslie). Video below: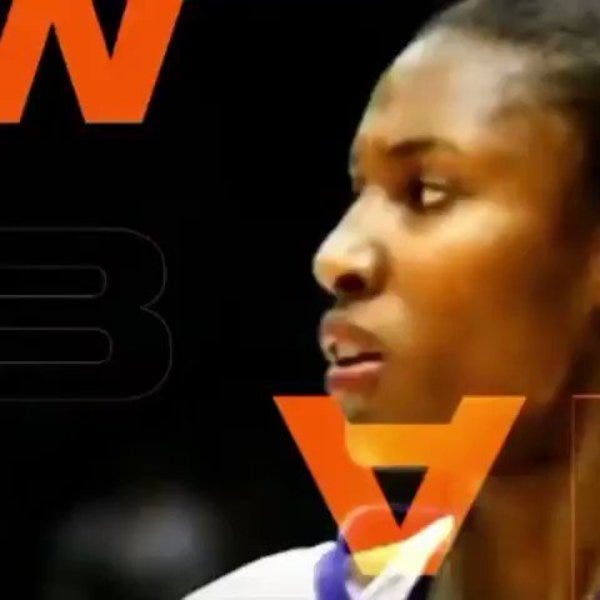 History's being made again! We are on @nbatopshot now!!! 🔥🔥😎😎 https://t.co/ykAKRe6pcG
The first ever WNBA pack drop is hitting the platform tomorrow — with 25 different moments available in packs. This will be the first of two common pack drops, with plans for a rare drop (featuring what sounds like Run It Back moments from WNBA history) and a legendary drop ( postseason) coming later on.
More details via our WNBA thread below, and full breakdown in the Top Shot blog.
🔥 @WNBA x @nbatopshot 🔥

First ever WNBA drop details 🔻

🗓 Friday, 2 PM EST / 11 AM PDT
⭐️ Priority Queue (guaranteed pack) 10 AM PDT
💵 $9 / pack, 3 moments

Cont'd 🔻 https://t.co/S3qOOfvAW9
This is an exciting moment for both Top Shot and the WNBA — with the opportunity to gain new fans in both directions. I don't currently follow the WNBA, but I'll definitely be lining up for packs and collecting moments — which will bring me closer to the action.
I also love the limited supply (25 moments) and clear roadmap of only four drops. These moments seem like they will be scarce — which will pique the interest of all collectors on the platform, regardless of their WNBA fandom.
Plus, a new branch of content is just flat-out exciting, adding to the endless amount of avenues the platform can take in the future. Tomorrow should be a fun one!
It's too bad the moments have already been selected for tomorrow's pack drop, because this pass from Diana Taurasi leading to a dunk from Brittney Griner would be a great one to add to the collection: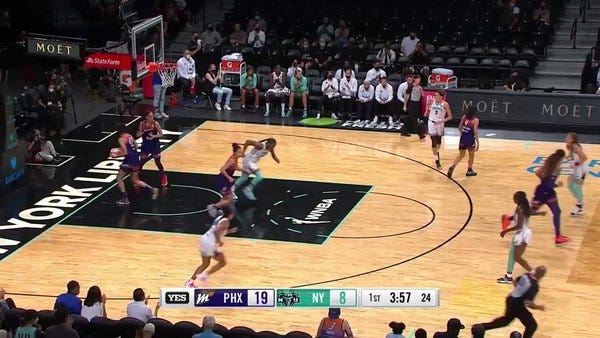 OMG 😤 @brittneygriner threw that thanggg down 🤯

📺 NBA TV https://t.co/1QxgwBLcFY

Billion Is Back 💰
After a rough stretch of months, it appears that Top Shot is… Back! The marketplace is lava right now, and it appears that users are starting to feel bullish on the platform once again:
NBA Top Shot reaches a 1 Billion Dollar Market Cap based on lowest ask with over half a million collectors! 🤯📈 @nbatopshot https://t.co/Q38wS3f2aC
Yes, we crossed back over the billion dollar market cap for the platform, a fun milestone and a continuation of the upward trend we've seen in August. More data: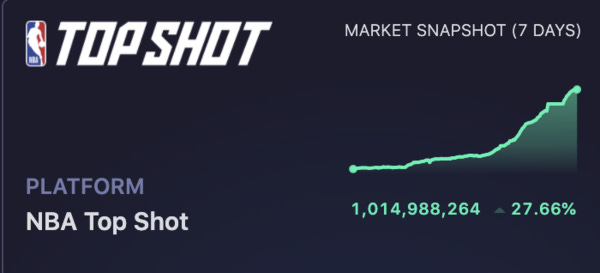 Need more bullish signals? We had a massive purchase from Top Shot whale EasyAces, grabbing a Series 1 LeBron James #23 NBA Finals moment for a cool $230k yesterday (the largest on-platform purchase ever) 👀
Okay @NBATopShot is officially alive. easyaces just bought LeBron James 2020 NBA Finals Series 1 #23 for $230023 (71.48 ETH) (Floor: $80000) 🚨🚨🚨🦍🦍🦍🐳🐋🐳🐐🐐🐐. Where's my percentage? #LakeShow #NFTsAreDead #SIKE! https://t.co/gildjKR3Q9
I daresay, it's starting to feel a little like February in here. Excitement is in the air again!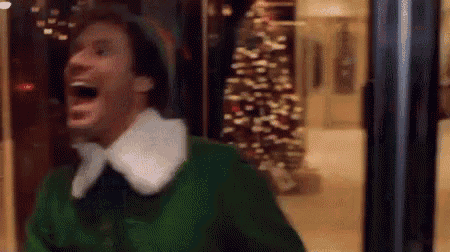 Around The First Mint 🗣
🎧The Forgotten Sets On Top Shot (Feat. Corporate Trash)
All sets are created equal on Top Shot (we think…), but their long term value is quite different. We've got community voice Corporate Trash on to discuss sets like The Gift, Got Game, Hustle & Show, and other "Forgotten" sets that may never find relevance again in the Top Shot ecosystem.
🎧The Value of Finals Moments (Feat. Brandon Sowle)
📹The First Mint Live: NFTs Face The Music
Thanks for reading! — Zach @ The First Mint
Not Subscribed to The First Mint Newsletter? Let's change that.
Follow The First Mint on Twitter at @TheFirstMint.
Follow Zach on Twitter at @GhostOfGregOden.
In order to unsubscribe, click here.
If you were forwarded this newsletter and you like it, you can subscribe here.
Created with Revue by Twitter.
Vancouver, British Columbia, Canada