A Burning Question In Top Shot 🔥
The First Mint
Featuring All-Star Auctions, Moment Burning, A Very Kevin NFT Market & More

Good Morning, NFT Friends! Happy Thursday — hope you've had a great week! Let's get into all the action from the last few days:

An All-Star Auction 💰
The first NBA All-Star VIP Pass auction came to a close last night, with the 1/1 Los Angeles Lakers NFT going for $51,000 (valued at over $100,000, as Top Shot has mentioned MANY times).
The NFTs (31 total, including one for each NBA team and one to be raffled to the TS community) grant exclusive VIP access to the next 5 All-Star Weekends.
I've got… Some thoughts on these.
If there was ever a perfect opportunity to reward holders, wasn't this it? Why not raffle each team NFT off within the pool of Full Team Set holders — a surprise and delight that rewards some of your most ardent supporters?
Instead, you achieve… What exactly (besides more money)? 99.9 percent of the user base will be priced out, so it's certainly not for them. And this is the type of experience that has been teased as utility for true collectors — and the only chance is a lotto ticket?
Plus, with the market in a tumultuous space and user sentiment low, the optics around it certainly don't look great. And you've got Dapper employees bidding on it… Which adds another weird dimension.
Overall, I dislike pretty much everything about this promotion — and while its undoubtably going to be a cool experience, I can't help but wonder how much better it would've been for the community if all of them were raffled away to collectors.

Changes Coming? 🔮
Tomorrow's pack drop, announced earlier as the last one before a slight break to evaluate, has been postponed — with the team 'testing upgrades to the drop experience'.
It's been a quieter than usual week out of TS, but CEO Roham Gharegozlou dropped a few nuggets of interest on Twitter, including this bad boy yesterday afternoon:
we are working on new ways to drop @nbatopshot packs that permanently remove supply from circulation
Is a burn mechanism coming? While supply is one of the bigger concerns amongst the community, not everyone is feeling the heat:
Don't burn the future IMO
While burning certainly changes dynamics, I think similar measures could be achieved through renovating the trade ticket system to allow things like buying packs, paying for moments, etc.
And as @alxocity articulates in another post, some of the measures the community asks for (loot packs is a prime example) create knee-jerk reactions from Dapper that don't always go how users think.

A Very Kevin NFT Market ❎
Things feel a big sluggish in the NFT market right now — with a combination of junky, low-effort projects and overhyped and overpriced scammy projects sucking liquidity without adding much value.
The flavor of the week is 'Kevin' derivatives, an (admittedly hilarious) monstrosity that has been meme'd into relevance. The origin comes from the $70M Pixelmon art reveal this weekend, which was up there as one of the biggest scams in recent memory: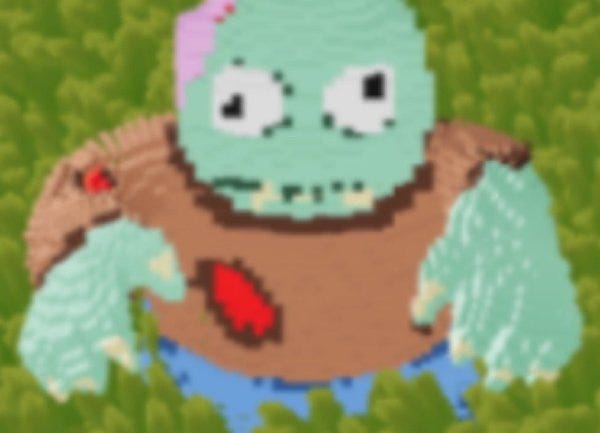 So @Pixelmon raised over $70m at 3 ETH per mint just for them to reveal like this. I think it's fair to say all the buyers were rugged.

Stop supporting cash grab NFT projects. https://t.co/8VShQxNlgl
The green thing above, named 'Kevin' according to its metadata, is so bad that it's become desirable — a historical artifact of a legendary scam.
The Internet has done its thing, and the results have had me crying with laughter.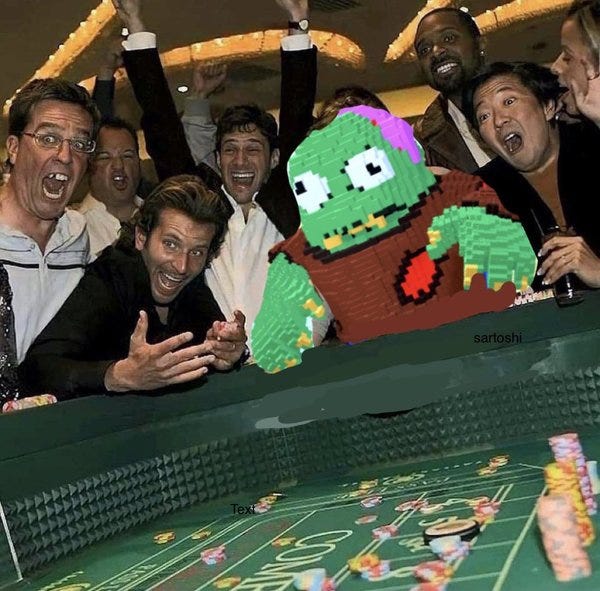 Kevin aside, a few things that are more important than ever to remember when trying to find a great NFT project:
Bet on teams and people. One of the first things I do when researching a new project is to dig into who is behind it — are they respected in the space? Have they been around for a bit, or did their Twitter just get created last week? There are a huge amount of users gambling on garbage projects right now — and the scammers have taken notice, churning out low-effort projects left and right. Invest in those who are here to build and innovate in the space, and who have a track record of success.
Find your tribe, and utilize it! This is one of the first pieces of advice I give to friends who are just entering the space. It's so important to find a Discord of people you 'trust'. I spend a lot of time in the TFM discord, which has become somewhat of my NFT home. But there are hundreds of people in there that I feel comfortable with, and we all want to see each other win. If you're just jumping into the general channel of random project Discords, those people probably aren't too concerned whether you succeed or not. The tribe can extend to Twitter — curate your feed with people that you think are innovators and tastemakers in the space. And weed out those who are clearly shilling every crap project under the sun or only have their own interests at heart.

Challenge Corner ⚡️
Deadline: TODAY at 1 PM PST

Reward: Brandon Ingram MSFE (Veteran/Cheat Code Levels), Series 2 Base Pack (Rookie)

Around The First Mint 🗣
🎧 We Are All Explorers (Feat. Jasmine Maietta)
NFTs are successful because they give us a new way to explore. Creativity, Brand, Metaverses, these are all experiences that will shape the future of how we consume and advertise our digital selves. Jasmine, Founder of round21, brings her extensive marketing experience to the table and talks about the potential for Explorers. 
🎧 There Are Too Many NFTs to Collect
🐦 This Week In NFTs — NBA, NFL, UFC, Cameo
Thanks for reading! — Zach @ The First Mint
Not Subscribed to The First Mint Newsletter? Let's change that.
Follow The First Mint on Twitter at @TheFirstMint.
Follow Zach on Twitter at @GhostOfGregOden.
In order to unsubscribe, click here.
If you were forwarded this newsletter and you like it, you can subscribe here.
Created with Revue by Twitter.
Vancouver, British Columbia, Canada