A Hot Top Shot Market 🔥
The First Mint
Featuring An Ode to DeRozan, Market Movers, Mainstream Mania & More

GM, NFT Friends! Happy Thursday — the post-holiday weeks are always the longest, but the weekend is almost here!
While it technically happened last week, I have yet to discuss the insanity that has been DeMar DeRozan for my Bulls (LG brought it up on yesterday's spaces, which reminded me to mention it!). For the longest time, the Bulls have played down to competition and lost to bad teams. And we have had no business winning several of the most recent games, save for Demar's heroics.
His late-game clutchness feels like Kobe-mode right now — no matter how difficult, you still have a feeling its going in. The only other players I've felt that from in recent memory are Damian Lillard (playoffs), Kevin Durant and LeBron James. Good company!
Anyways, let's get into all the action from the last few days: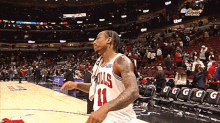 Market Movers 📈
It's been a quietly optimistic end of the year for NBA Top Shot, and the market is looking… Pretty healthy!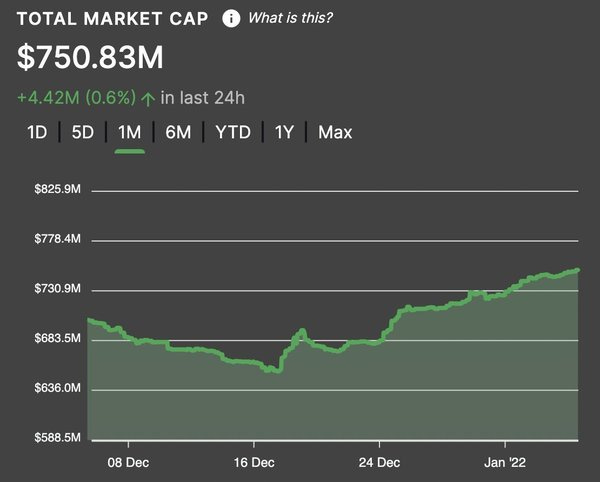 A steady @nbatopshot rise into 2022 👀📈

BIG sales this week:
💰 Dwyane Wade S3 DTH | $39.75K
💰 Dwyane Wade S3 DTH | $39.5K
💰 Trae Young S1 Holo MMXX | $30K
💰 LeBron James S1 MGLE | $18K

📊 Data: @cryptoslamio + @MomentRanks https://t.co/FaQH3yekb9
A slow, steady build is definitely a positive thing. We all saw the aftermath of an unsustainable February pump — and many are still feeling those affects.
LG tweeted this week about strong projects that take their time to build — and while the "BETA" tag can be jading, maybe Top Shot working at their pace is what brings the platform to the masses.
Remember, we're still early!
As ridiculous as it sounds now, one day in the distant future (years down the road) opening an @nbatopshot Series 2 pack could feel similar to opening a Series 1 pack today.
Elsewhere on the market, we had the hotly-anticipated LeBron James Deck The Hoops reward drop this week, with 34 completions. Still waiting on the first sale though, with the current low ask sitting around $65K. Come on, whales!
We also got the first tiered challenge of 2022, with easy and hard options available based on the players with the most 3PT attempts in Wednesday's NBA slate. Flash challenges have been a great way to both get users engaged and see some wild price action on 'bottleneck' moments, so makle sure your checking to see what you've got! Details here.

All Day Expanding (Again!) 🏈
We've got more users getting access to the NFL All Day beta, and a new drop coming Wednesday with some BIG names:
⭐️NFL ALL DAY PACK DROP⭐️

DETAILS
🏈Date: Jan 7
🏈Time: 4pm ET (targeted)
🏈Content: Week 17

PACKS
📦Standard: 18,612 Packs ($49)
📦Premium: 3,168 Packs ($249)

FEATURING
🎽Big Ben
🎽Mahomes
🎽Carr
🎽Watt
🎽Metcalf
🎽Chase

Congrats to all those who got in today!
@NFLALLDAY https://t.co/8x5NnHPvah
Reminder that all of the moments in the closed beta will eventually be available to open access as well! It'll be exciting to see what All Day has up its sleeve as we move into the playoffs and Super Bowl — how hype would a Dapper SB commercial be?!
Also, pour one out for those still waiting on the outside of the gates. Like Chubert:
@TheFirstMint @NFLALLDAY Not sure what happens first:

1) Tom Brady retires

Or

2) I get access to @NFLALLDAY

Mainstream Mania 🌎
For those of us who have stepped past Top Shot and further down the rabbit hole, it's hard to comprehend how small our little NFT corner of the internet is. So it's always fun (and fascinating) to see stories that continue to break down that wall.
Two that come to mind, over the last few days: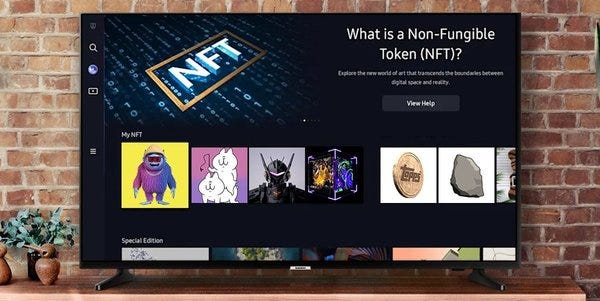 Ready to flex your #NFTs on a bigger screen? 📺

@SamsungTV's 2022 TV lineup will have:
⚙️ NFT Display Settings
⚙️ Browse/Purchase Capabilities

What NFTs are you showing off? 🤩

(Graphic DEFINITELY a realistic collection 😬) https://t.co/vNGgT3ZoH8
Samsung incorporating NFT functionality into their latest TVs is pretty wild to see — and I think displaying a beautiful Art Blocks on a big screen in an "ambient mode" would be a lot more desirable than some of the other display options out there.
Also, when we posted this, some people actually thought those NFTs were what Samsung used in their ad (I photoshopped the most ridiculous combination I could think of). Come on, people!
The second mainstream happening — Serena Williams changing her PFP to a Cryptopunk: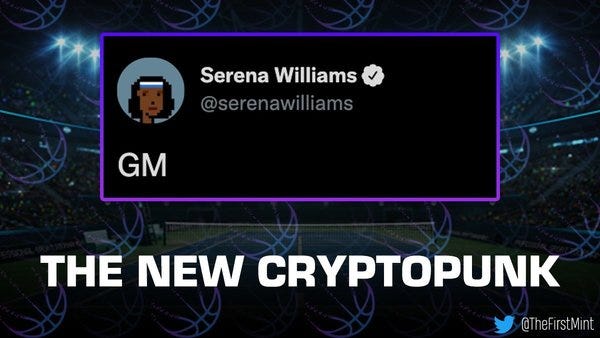 gm @serenawilliams 👏 https://t.co/bLJRHuzb2M
I think the crazier part of this one, is that it didn't even feel that crazy!
We've kinda become numb to celebrities entering the space (and Serena's husband, Alex Ohanian, is the Reddit founder and a big NFT collector, so not that surprising). But six months ago? This would have been earth-shattering.
We used to wonder IF the mainstream was coming… But I think that question has confidently been answered. Buckle up!

Around The First Mint 🗣
🐦 Live: The Unofficial 2022 Top Shot Preview
The team went live on Twitter Spaces Wednesday, January 5 for a MASSIVE community conversation on NBA Top Shot —featuring several team members from Dapper Labs (including the TFM debut of Social Media Lead Carrie Oehm) and some of your favorite personalities and collectors. 
🎥 TFM Live: Ballerz, Phil Changes His PFP, Ben Mezrich
Thanks for reading! — Zach @ The First Mint
Not Subscribed to The First Mint Newsletter? Let's change that.
Follow The First Mint on Twitter at @TheFirstMint.
Follow Zach on Twitter at @GhostOfGregOden.
In order to unsubscribe, click here.
If you were forwarded this newsletter and you like it, you can subscribe here.
Created with Revue by Twitter.
Vancouver, British Columbia, Canada