A Klay Day To Remember 🪴
The First Mint
Featuring a Klay Thompson Return, a Ja Morant Highlight, Challenge Corner & More

GM, NFT Squad! Happy Tuesday - hope you all had an excellent weekend! It was an exciting Sunday, with one of the wildest NFL games in history (think everyone was rooting for the tie!) and the return of Klay Thompson.
I dare you to find someone out there that actively ISN'T a fan of Klay — the man is just too likable. And man, it was great to see him out there again. The NBA is better with him on the court!
Unrelated —  I'd be doing you all a disservice if I didn't post this Ja Morant block, which is one of the best highlights you'll ever see: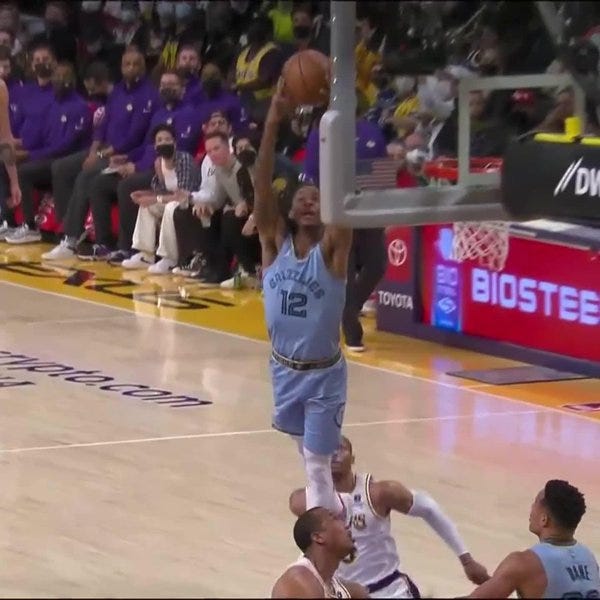 JA MORANT 🤯

ONE OF THE MOST ATHLETIC BLOCKS YOU'LL EVER SEE. https://t.co/mSBEajPDtK
Let's get into all the action from the last few days:

Klay Day 🪴
Speaking of Klay… His return was felt not only throughout the sports world, but within our NBA Top Shot corner as well — in the form of a dedicated Flash Challenge: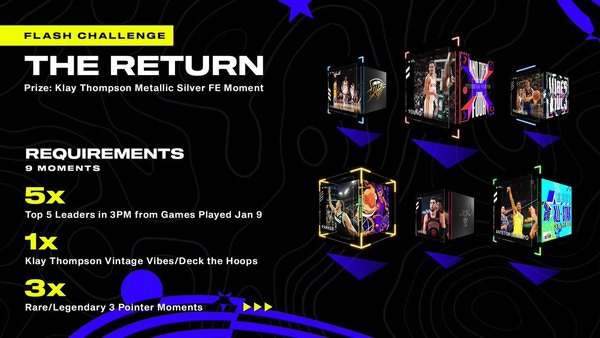 KLAY CHALLENGE

Required
📦5x Top 3PM Leaders Today
📦3x Rare/Legend 3PM
📦1x Klay Moment

Potential Top 3PM (per @PatrickViewing)
⭐️FVV
⭐️Steph
⭐️Simons
⭐️Trae
⭐️Lavine

Low Ask 3PM Rare
💎$170 / K Smith / RIB
💎$174 / Mo Pete / RIB
💎$175 / Conley / ASG

Deadline ⚠️1/12 https://t.co/OhOUsIqeIY
It's not an easy one, especially with the three 3PT Rares and Klay's Vintage Vibes (current low ask at $200 as of this writing) needed. But this feels like an iconic moment in Series 3. Plus, that pack art is absolutely beautiful: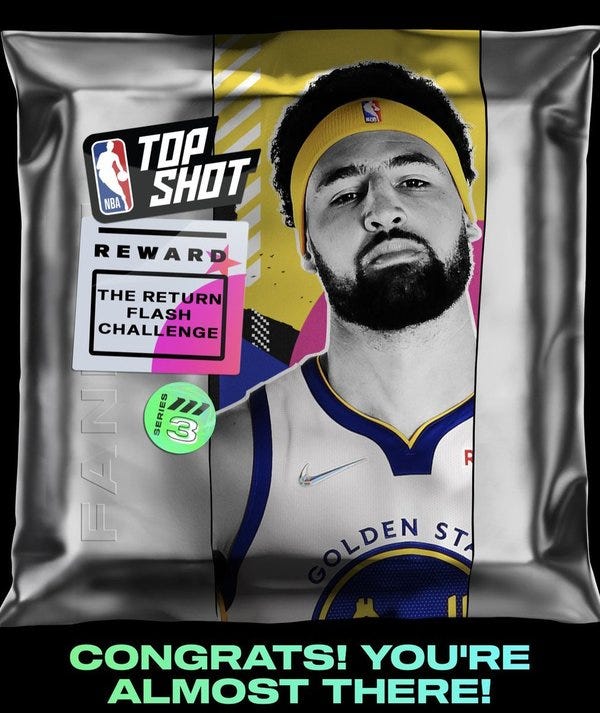 @nbatopshot Calling it the Splash Challenge! Also, please find a way for us to open packs and keep the wrapper! https://t.co/QnVcPtILkm
For those collectors (psychos) who somehow keep packs unopened, this challenge may have forced the hand of some Vintage Vibes holders. But at least one received a nice surprise: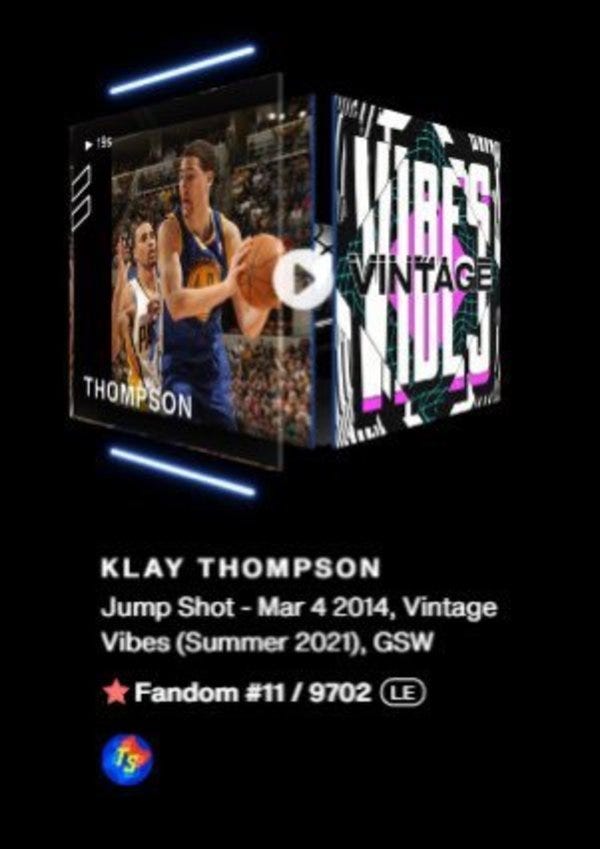 Finally opened my vintage vibes pack ahead of tomorrow's flash challenge 🙏 bruhhhh https://t.co/md0VZM74OM
Side note — I can't help but get big Semi-Pro vibes from Klay's look right now. Which apparently he might be going for, as he's dressed up like Jackie Moon before. God I love Klay!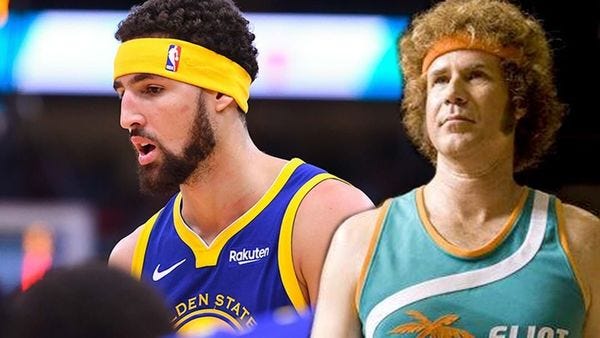 The only thing missing from Klay's return? Fake Klay. If you haven't seen this prank from the 2018 Finals, please do yourself a favor and give it a watch.

Challenge Corner 🏆
In addition to the Klay Challenge, we also got another tiered Flash Challenge on Monday — with easy and (very) hard options incorporating Archive and RIB Moments.
Prior to the announcement, our friend MBL pondered on the future of retired player moments:
Do we think Dapper integrates retired players into flash challenges or some other form of 'live' challenges (not sure how) at some point or RIB / Archive / Vince Carter / etc should be thought of more as pure collectibles relative to other momes?
It appears that Top Shot was listening! I had a similar thought when buying Rare 3PT moments for the Klay Challenge — and actively decided to purchase current players due to this exact question. But it appears as all types of moments will eventually get their day in the sun!
Retired players getting back into the game for some Flash Challenges:
We'll also likely get another challenge TODAY following the Hustle & Show drop, which hits the platform at 11 AM PST. Steph Curry and Kristaps Porzingis will be the two Rewards, with the requirements presumably broken up by the 'Hustle Starting 5' and 'Show Starting 5' as listed on the blog.
Wishing you luck in the queue and with your pulls!

Around The First Mint 🗣
This episode is NOT about food. Its about letting true collectors collect, and bringing the real experience of Top Shot come back to the product after a year-long hiatus. We talk about: Hustle & Show drop, Klay Thompson return, and the ability to buy as many packs as you like!
🐦 Live: The Unofficial 2022 Top Shot Preview
Thanks for reading! — Zach @ The First Mint
Not Subscribed to The First Mint Newsletter? Let's change that.
Follow The First Mint on Twitter at @TheFirstMint.
Follow Zach on Twitter at @GhostOfGregOden.
In order to unsubscribe, click here.
If you were forwarded this newsletter and you like it, you can subscribe here.
Created with Revue by Twitter.
Vancouver, British Columbia, Canada