A Mid Summer's Quest 🧙‍♂️
The First Mint
Featuring the Okoro Quest, Market Movers, Malice at the Palace and more

Good Morning, NBA Top Shot squad! Happy Tuesday — hope you had an excellent weekend!
Let's get into all the action from the last few days:


Ready to take your collection to the next level? The Evaluate platform features tools for Challenge Tracking, Account Valuation, and the ability to shape Top Shot Sales Data as you please.

A Summer Quest 🧙‍♂️
After a quiet week in NBA Top Shot, we got our first offseason quest on Monday — featuring a Summer League moment from Cleveland Cavaliers guard Isaac Okoro as the reward. The details: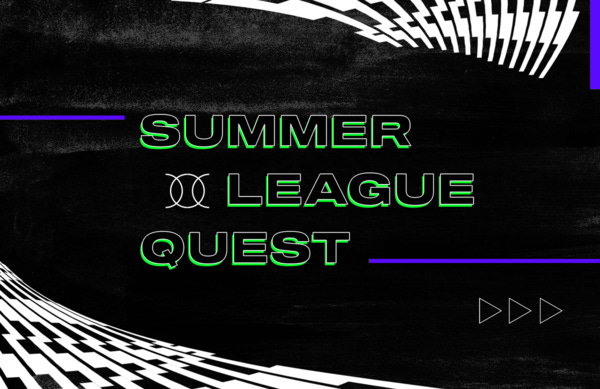 ⛱️Summer League Quest⛱️

Make a showcase🖼️ with:
💥4x Dunk Moments
⚔️3x @cavs Moments

Reward⭐️ @isaacokoro303 Summer League Moment

The Okoro moment will also be needed in an upcoming Summer League Challenge📦

Full Blog: https://t.co/h7nwtvTb5k https://t.co/sWUiDUnIxw
Full details via the Top Shot blog. As a Bulls fan, the only thing I think of when I see anything Cavs-related is Joakim Noah's 2013 rant about how Cleveland sucks.

Market Movers 📊
Your trusty marketplace update, via @SteefCrypto: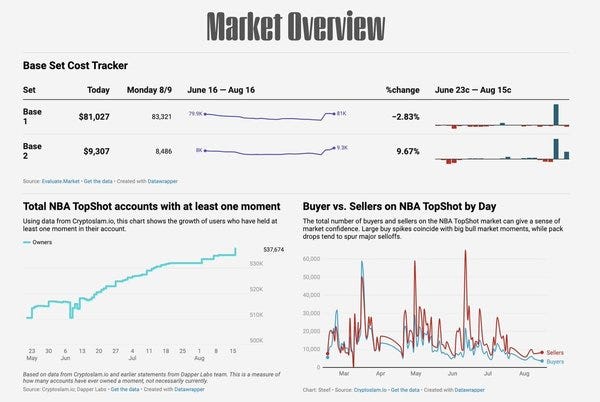 Your weekly @nbatopshot market update:

Set split!

🏀 s2 up nearly 10% this week, while s1 falls a bit
🏀 Both sets still near 2-month highs
🏀 Overall volume, rate of new active users low.

Data via @cryptoslamio & @EvaluateMarket https://t.co/xjkOEKfEnY
The Series 2 Base Set (which was highlighted last week in the TFM pod with @Veerman as a potential undervalued one!) in particular saw a large rise. Via Evaluate.Market: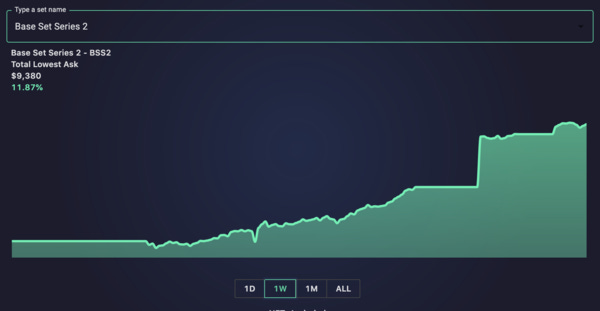 Malice Musings 🥊
I watched the Netflix documentary Untold: The Malice at the Palace this weekend, and it was captivating. Highly recommend for any basketball junkies out there!
The infamous brawl occurred in 2004 — just 17 years ago. But watching the documentary truly felt like eons ago. A few things that stuck with me in the days after:
🔹 The lack of security in the stadium was astounding, especially compared to the presence at pro sports arenas today.
🔹 Ron Artest (AKA Metta World Peace) was clearly going through a mental health crisis, but at a time where resources were lacking and the stigma against mental illness was still strong. His viewpoints of the whole situation (and his time in the NBA as a whole) are fascinating to hear.
The drama surrounding Artest post-brawl ended up clouding what could have been an amazing career — one of the best man defenders the league has seen.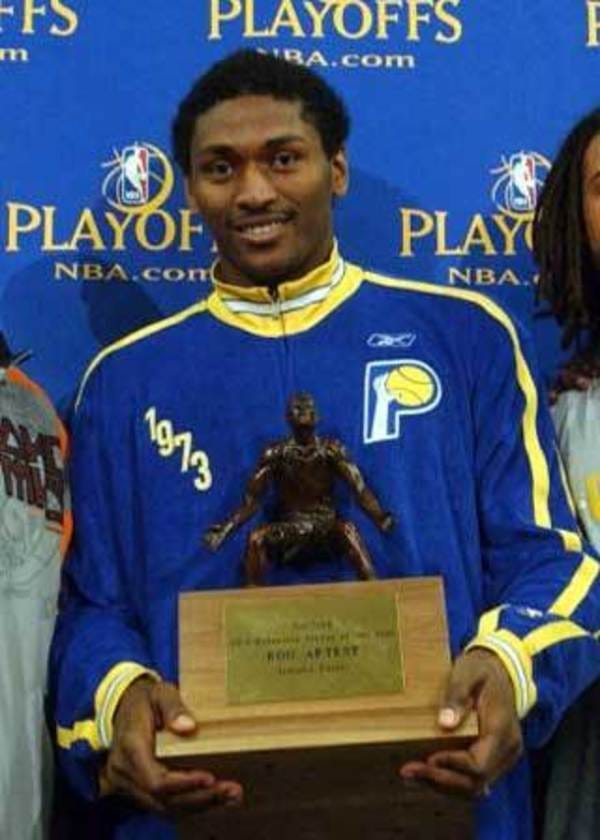 🔹I had totally forgotten that 2004 ended up being Reggie Miller's last season — perhaps ruining his best chance at a potential championship in an 18-year career.
🔹It is wild to see how much the perception of the NBA has changed in such a short time, as well as the narrative around player rights and social activism.
Again, highly recommend as a fun watch for basketball fans — but also for a peek into pro sports in a truly different time.

Around The First Mint 🗣
🎧 The Next Surprise On Top Shot
With Top Shot in a small lull, we use this episode to speculate on what might be coming next on the platform. Will it be a Summer 2021 Roadmap, the rakeback, or maybe even NBA Team Collector Score Integrations? 
📹 Live Show: The Space Jam In Our Stars
🎧 The Value of Series 2 (Feat. Steve Veerman)
Thanks for reading! — Zach @ The First Mint
Not Subscribed to The First Mint Newsletter? Let's change that.
Follow The First Mint on Twitter at @TheFirstMint.
Follow Zach on Twitter at @GhostOfGregOden.
In order to unsubscribe, click here.
If you were forwarded this newsletter and you like it, you can subscribe here.
Created with Revue by Twitter.
Vancouver, British Columbia, Canada