A (Revised) Road Ahead 🚧
The First Mint
Featuring a S3 Roadmap Update, the Return of Office Hours, Challenge Corner, S1 Reserve Packs & More

Good Morning, NFT Squad — hope you've had a great week! Let's get into all the action from the last few days:
A (Revised) Road Ahead 🗺
Top Shot released an update regarding the Series 3 roadmap on Friday, primarily addressing supply/mint counts and the remaining packs and sets.
A thread on the details: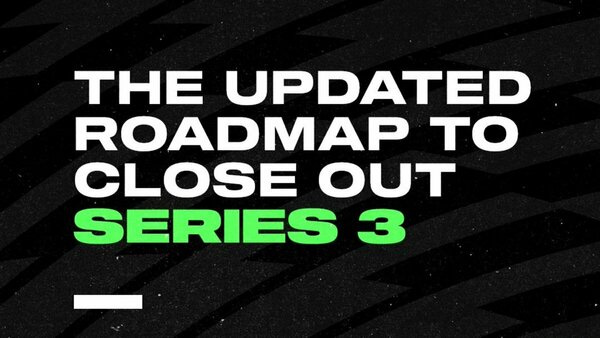 🏀 TOPSHOT ROADMAP | UPDATE🏀

@nbatopshot released plans to close out S3

SUPPLY CUTS
❌ No pack drops with Series 3 content in April
❌ International Common set postponed
⛔ Rookie-themed Legendary set postponed
⛔ Holding off $9 mixed pack launch till later in 2022

more /1 ⬇️ https://t.co/14doQMWyuK
It's a step in the right direction to see an effort to lower the amount of highlights entering the ecosystem — though personally, this is what I'd recommend doing to the moment printer: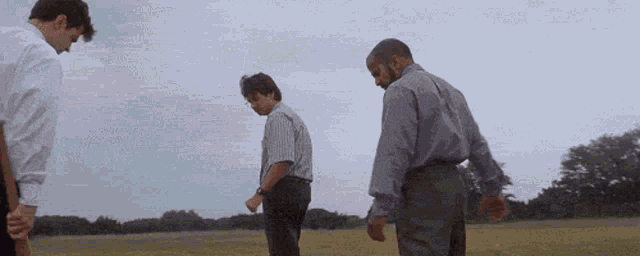 A few thoughts:
It's a positive move to see the Common International and Legendary Rookie sets cut out of S3, a decision that shows a commitment beyond money-making (regardless of how low Top Shot sentiment is, packs are probably still selling out no matter what at the moment).
The use of trade tickets for some of the playoff content is also a plus, taking some more supply off the table. The blog also mentions that we will roll right into Series 4, with the confusing Summer Series getting the axe. However, S4 will begin in May (WNBA drop) before S3 ends, which will also be a strange dynamic.
While I think the blog was a positive step, there isn't a ton of actionable info in there that will move the market significantly, IMO. With the amount of moments already in circulation, I still think there will need to be some massive fundamental change to start seeing that account value number go up (which is what most people care about at the end of the day).
Overall, a nice update from the team — and I appreciate the ability to stray away from the previous 'set in stone' nature of the roadmap to make changes when necessary.

The Return of Office Hours 👔
Speaking of changes — Office Hours is back!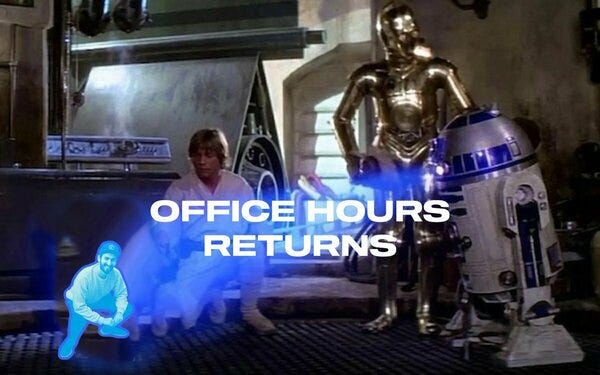 We're bringing back Office Hours! Twice a month. I'll be going over the revised roadmap and answering questions directly from you all at 1:45pm ET (i.e. 10 minutes from now.)
https://t.co/2rk96EiJG8 https://t.co/qt7jAcquDM
It feels like a lifetime ago that we all used to hop on Twitter Spaces to hang on every word of Jacob's updates — but looking back, that was a strong link to the community that has been sorely missing in comms of late.
Here's the recording of Friday's Office Hours, where Jacob hit on the roadmap updates, took questions from collectors and addressed some of the issues that have occurred over the past month.
This thread from our friend Top Shot Tony Mike Z dropped just minutes before the updates and Office Hours announcement — who knew his words were so powerful!
I am famously anti 🧵but the recent @nbatopshot developments got me thinking I need to get some thoughts down #fortheclout

This comes from a good place but some things need to be addressed in a timely fashion.

Challenge Corner + Reserve Packs 🏆
We've got a variety of challenges currently active, with some big time pack bundles up for grabs:
Reward: 7(!) Packs — two S2 Holo Icon packs, two Summer 2021 RIB 05-06 packs, one S2 Premium Pack, one S2 2021 All-Star Game pack, and one S2 Rising Stars pack

Deadline: Monday, April 25 @ 10 AM PST
Flash Challenge: Closing Time
Reward: 2022 S3 Playoffs Common Pack (Rookie), 1x S3 Premium Pack, 1x NBA All-Star Elite Pack, 1x Cool Cats Pack (Hero Ball)

Deadline: Monday, April 25 @ 1 PM PST
Reward: Jalen Green MGLE

Deadline: Tuesday, April 26 @ 10 AM PST
Reward: Cade Cunningham Holo Icon

Deadline: Tuesday, April 26 @ 10 AM PST
WNBA Player's Choice Challenge
Reward: Elena Delle Donne Player's Choice

Deadline:Tuesday, April 26 @ 1 PM PST
Additionally, the next batch of S1 Reserve Packs was announced on Friday, with 500 dropping next Thursday, April 28. As always, you'll need 350 tickets to participate in that lotto!

Around The First Mint 🗣
🐦 This Week in NFTs | NFL | NBA | Flunks | Alpha
🎧 The DC Comics Multiverse Comes to NFTs
Thanks for reading! — Zach @ The First Mint
Not Subscribed to The First Mint Newsletter? Let's change that.
Follow The First Mint on Twitter at @TheFirstMint.
Follow Zach on Twitter at @GhostOfGregOden.
In order to unsubscribe, click here.
If you were forwarded this newsletter and you like it, you can subscribe here.
Created with Revue by Twitter.
Vancouver, British Columbia, Canada