A Run It Back Blunder 🤦🏻‍♂️
The First Mint
Featuring Play-In Fun, Ticket Time, Credit Challenge Corner, Series 1 Run It Back Packs & More

Good Morning, NFT Team! Hope you all had an excellent week!
NBA fans were treated to some stellar play-in games this year, and I really hope the league leans in to more experimental formats in the future.
A midseason tournament would help break up a monotonous regular season — and the high stakes (like the Play-In games have been) bring out competition and a playoff intensity that is truly special to watch.
Let's get into all the action from the last few days:

Ticket Time 🎟
Got your playoff tickets ready? As part of Top Shot's commitment to send collectors to every round of the playoffs, we saw the first wave of winners selected on Friday for First Round action.
Full list of winners is available here, including many of our TFM squadmates snagging either tickets or packs. I found it interesting that some of the tickets were for games 6 or 7, which I assume would become packs if the series doesn't last that long (sorry to those fans who won Bucks/Bulls tickets after game 4).
There have been some cool stories from the community out of this initiative, like this one from The Judge: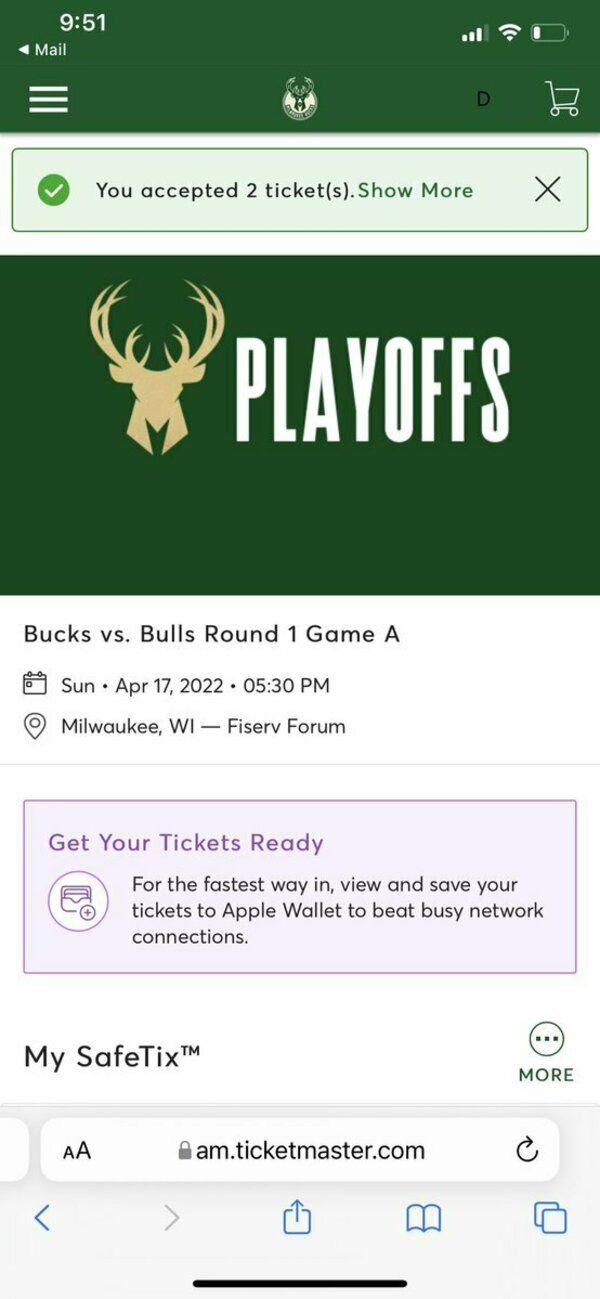 Thanks to @nbatopshot I won 2 tickets to the Bucks Playoff game Sunday.

While I cannot go, I am sending my mom.

I cannot believe this since she is a massive Bucks fan, but she has NEVER been to a playoff game.

She's also never seen Giannis or been to the new arena. https://t.co/7mRRldJoPZ
Credit Corner 💳
Who wants to be a (Dapper) millionaire? Three 'credit' challenges were released this week, with each completion getting a share of a $1M total prize pool.
The challenges expired Friday, but were a nice example of TS getting more creative with rewards (and not just adding more supply via packs or MSFEs).
With their latest announcements, @nbatopshot is giving back more than ever

$1,000,000 for new Challenges
$300,000 for Team Captains/communities
$270,000 for Holo Pack buyers
$30,000 for NLL budget

That's $1.6 MILLION going back to the Community 🔥

Credit where credit is due 👏 https://t.co/WRmrywlkBp
Amongst the extremely negative sentiment (warranted, in my opinion), at least we're seeing signs of Dapper distributing some nice rewards to the community.
But speaking of distributing things…

A Run It Back Blunder 🤦🏻‍♂️
If you read Thursday's newsletter, I wrote about @EFroPoker's impassioned letter regarding his brutal experience with collecting the MSFE set in hopes of a S1 Run It Back Pack reward.
Well, the thing about those RIB packs is… They're gone.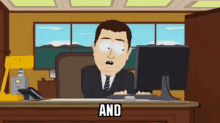 After what had already been a trying week for Top Shot, Thursday saw a massive screw-up — with S1 Run It Back packs mistakenly made available for purchase on the platform: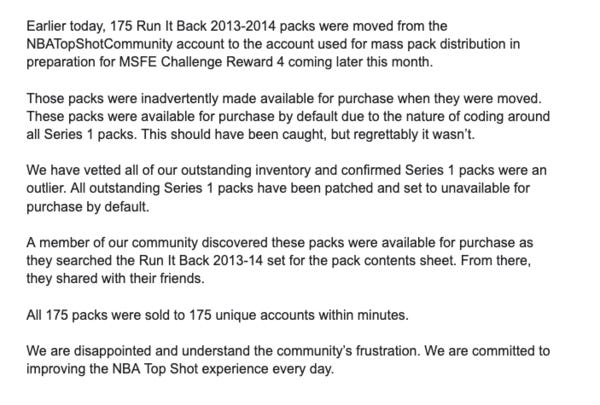 A good thread on how it went down from a collector perspective (and credit to JonBoy, Mike Zakarian, Jeb Bush and others for turning a huge negative into a positive with some great giveaways):
Wanted to help provide a little context to the S1 RIB situation from earlier today

I'm know there's a lot speculation and guesswork about how it all went down. I am a huge proponent of giving people the facts and letting them decide what they want to do with it

Here we go...
I've piled on Top Shot a lot this week, so there's not much left to say. It's starting to feel like Murphy's Dapper's Law — what can go wrong, will go wrong.

Around The First Mint 🗣
🐦 This Week in NFTs | NFL | NBA | Flunks | Alpha
🎧 The DC Comics Multiverse Comes to NFTs
Thanks for reading! — Zach @ The First Mint
Not Subscribed to The First Mint Newsletter? Let's change that.
Follow The First Mint on Twitter at @TheFirstMint.
Follow Zach on Twitter at @GhostOfGregOden.
In order to unsubscribe, click here.
If you were forwarded this newsletter and you like it, you can subscribe here.
Created with Revue by Twitter.
Vancouver, British Columbia, Canada