A Stressful Test ❌
The First Mint
Featuring Stress Test Delays, New Showcase, TFM Pod Milestone and More

Good Morning, NBA Top Shot Fam! Hope you had an excellent weekend (my fantasy football teams are already in shambles, likely due to a lack of research while spending all of my time on NFTs)!
Let's get into all the action from the last few days:


Together With Evaluate.Market
Maintaining an NBA Top Shot portfolio and researching new NFTs can be a challenging task. Evaluate.Market makes it easy to monitor your account value, discover market trends, and analyze NFT collections including NBA Top Shot, Bored Ape Yacht Club, Cool Cats, and more. Try it for yourself at Evaluate.Market!

Stress Test POSTPONED ❌
Were you looking forward to today's potential first look at the new trade ticket system? So were we. But alas, it appears we'll have to wait just a bit longer.
A bug in the final testing caused Dapper to delay the Stress Test, so save your cold brew until the re-scheduled date (TBA):
We are pushing back the Trade Ticket Stress Test due to an issue discovered during a final round of internal testing today. We'll announce a new date as soon as we have more information, and look forward to debuting Locker Packs soon.
How I wish the Top Shot team would have announced the delay: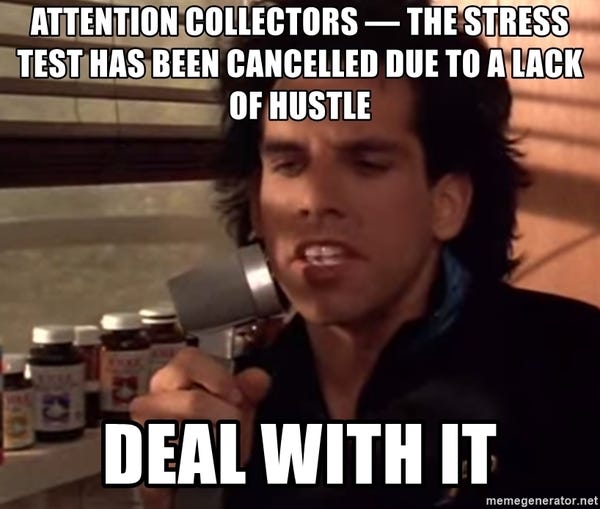 On a side note, I was at a wedding all weekend and totally forgot to turn in some trade tickets for the Stress Test! So if Dapper could just open that bad boy back up while they iron out the kinks, that would be great.

Another Showcase Challenge 🏆
We got some new content on Monday, with the fourth WNBA Showcase Challenge. You'll need to stack up those WNBA 3-point moments, with five needed to earn the Kia Nurse reward.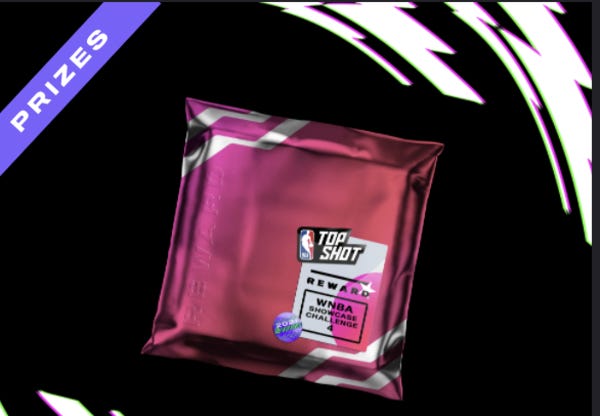 🏀WNBA SHOWCASE CHALLENGE #4🏀
@nbatopshot

🎁Reward: Kia Nurse🇨🇦 game winner

Moments Needed:
🔹5x WNBA Moments
🔹All 5x must be 3-pointers

Link: https://t.co/EX5xIOfhrH

Deadline⚠️Sep 23, 10am PT https://t.co/Yfza2E9B0M
With only 10 possible moments on the market that fit the criteria, the prices of the WNBA 3-pointer highlights skyrocketed on the announcement. Peep the chart for Marina Mabrey's moment, which nearly doubled over the last 24 hours, via Evaluate.Market: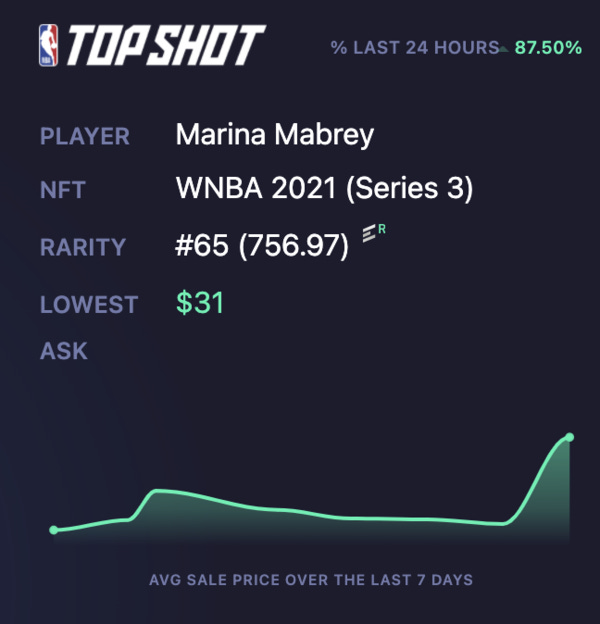 New TFM Pod 🎧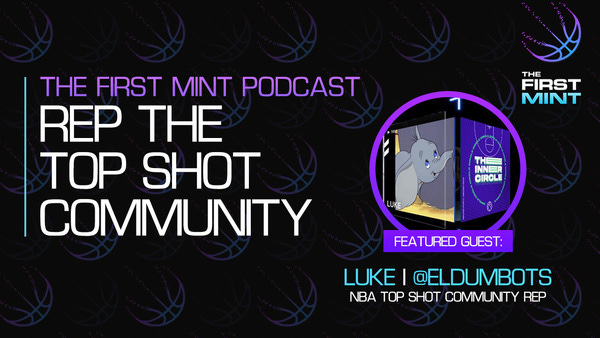 Episode 99 of The First Mint Podcast was a banger, with beloved Top Shot community rep El Dumbo hopping on to talk trade tickets, dog rescues (?), and the community as a whole. Give it a listen if you haven't already!
P.S. — Wednesday is episode 100 of the podcast, and LG has a very special guest lined up — but you'll have to tune in to see who it is!
Get ready for a great one, and some fun giveaways throughout the day to celebrate the milestone.

Around The First Mint 🗣
🎧 Rep The Community (Feat. El Dumbo)
📹TFM Live: A Phil D Birthday Extravaganza
🎧The Future of the Marketplace (Feat. Jon Jackson)
Thanks for reading! — Zach @ The First Mint
Not Subscribed to The First Mint Newsletter? Let's change that.
Follow The First Mint on Twitter at @TheFirstMint.
Follow Zach on Twitter at @GhostOfGregOden.
In order to unsubscribe, click here.
If you were forwarded this newsletter and you like it, you can subscribe here.
Created with Revue by Twitter.
Vancouver, British Columbia, Canada