A Touchdown For Dapper Labs 🏈
The First Mint
Featuring NFL Announcement, NBA Run It Back, a New Showcase Challenge and More

Good Morning, NFL Top Shot Squad! Yes, that's right… N. F. L.
Strap in for a busy one. Let's get into all the action from the last few days:
P.S. — No First Mint Live Show tonight — we'll be live FRIDAY on Twitter Spaces with NBA Top Shot 🤫


Together With Evaluate.Market
Maintaining an NBA Top Shot portfolio and researching new NFTs can be a challenging task. Evaluate.Market makes it easy to monitor your account value, discover market trends, and analyze NFT collections including NBA Top Shot, Bored Ape Yacht Club, Cool Cats, and more. Try it for yourself at Evaluate.Market!

Dapper x NFL 🏈
The day we've pined for, dreamed of and speculated about has finally come. The NFL is coming to FLOW.
The news broke on Tuesday afternoon, with a tweet from the Sports Business Journal triggering an eruption across NFT Twitter. An informative thread on what we know so far about the partnership and platform:
🏈NFL x DAPPER LABS: What we know so far🧵

1/ The doors are open!💥

You can now sign up for the Waitlist, join Discord, and follow on social🥳

This means the product might be further ahead than we think. Could moments ACTUALLY drop this season?😱

⬇️⬇️
https://t.co/8CaHbeYEzR
While there is no current timetable given, the FAQ on the NFL x Dapper Discord notes that the target is for a closed beta THIS SEASON. Users can get on the waitlist here.
Interested in hearing more? Check out our recorded Twitter Spaces conversation immediately following the news on Tuesday.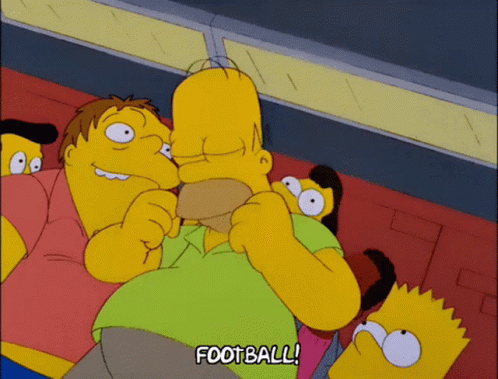 NBA Run It Back ⏮
For those of us yelling 'Wen Anything!? (myself included), apparently we just needed some patience. As if the gigantic NFL news wasn't enough, the team dropped another major announcement — the highly anticipated Run It Back drop.
Me, going from zero to 100 on exciting Top Shot news:
The Rare packs will drop sometime in October, and feature moments from the 2005-06 NBA season (with Dwyane Wade heavily featured in the marketing 👀).
An interesting note from the RIB Blog:
This particular Run It Back set will feature some of the greatest stars of their generation. However, when this new set drops, you may notice some names are absent. The plan is to prepare new, incredible ways of introducing some special players to the platform when the time is right. 
My guess — a few players like Shaquille O'Neal (on the Heat in 2005-06) and Kobe Bryant (maybe saved for a dedicated/special drop? Though his 81-point performance was during this season…) will be missing. But some of the players I would expect to see, among others:
LeBron James (Cavs)

Yao Ming (Rockets)

Vince Carter (Nets)

Allen Iverson (76ers)

Gilbert Arenas (Wizards

Ben Wallace (Pistons)

Tracy McGrady (Rockets)

Pau Gasol (Grizzlies)

Paul Pierce (Celtics)

Shawn Marion (Suns)
Another good speculative list of potential highlights, via @DisneyAlexMax:
Top 10 Moments For NBA Top Shot Run It Back 2005–06 | by DisneyAlexMax | Sep, 2021 | Medium
Hello! NBA Top Shot Run It Back 2005–06 just announced! Am I excited, you bet I am! That's why I couldn't wait but to write this blog post as soon as I can. Just watched about 50+ different…
We had a second Twitter Spaces for the Run It Back news — listen to the full convo here.

WNBA Showcase Challenge 5 🏆
While the previous two topics might be just a bit more exciting… Some people love challenges! So here is the newest Showcase Challenge, with Diamond DeShields as the reward. Details:
🏀WNBA SHOWCASE CHALLENGE #5🏀
@nbatopshot

🎁Reward: Diamond DeShields

Moments Needed:
♦️10x WNBA Moments

Link: https://t.co/U9uW3pgWXG

Deadline⚠️Oct 4, 10am PT https://t.co/rwF12D4Nlt
Fun fact I just learned — Diamond is the daughter of former MLB player Delino DeShields (who I remember fondly from Ken Griffey Jr. Baseball on N64), and her brother (Delino DeShields Jr.) currently plays for the Cincinnati Reds. Oh, and her mother was an All-American track & field athlete at Tennessee. Some athletic genes in that family!

Around The First Mint 🗣
🐦 Twitter Spaces: Run It Back Announcement
🐦 Twitter Spaces: NFL x Dapper
🎧The Value of WNBA Run It Back
📹 TFM Live: Run It Back & Roadmaps
🎧Episode 100 (Feat. Mama Doucet)
Thanks for reading! — Zach @ The First Mint
Not Subscribed to The First Mint Newsletter? Let's change that.
Follow The First Mint on Twitter at @TheFirstMint.
Follow Zach on Twitter at @GhostOfGregOden. 
In order to unsubscribe, click here.
If you were forwarded this newsletter and you like it, you can subscribe here.
Created with Revue by Twitter.
Vancouver, British Columbia, Canada