Discover more from The First Mint
a web3 sports community: podcast. newsletter. events.
Over 5,000 subscribers
A Younger Marketing Machine 📺
The First Mint
Featuring A New Top Shot Collab, Suggs Sweepstakes Drama, Top Shot Sentiment, Challenge Corner & More

GM, NFT Squad! It's the freakin' weekend!
Hope you all had an excellent week — and caught some of the AMAZING basketball we've gotten the past few days. With both the Celtics/Bucks and Suns/Mavericks heading to Game 7s on Sunday, I know what I'll be doing all day:
On an unrelated note — this song going viral around the NFT space absolutely slaps. I feel both pride and shame at how much I simultaneously relate to these lyrics and also feel like a boomer: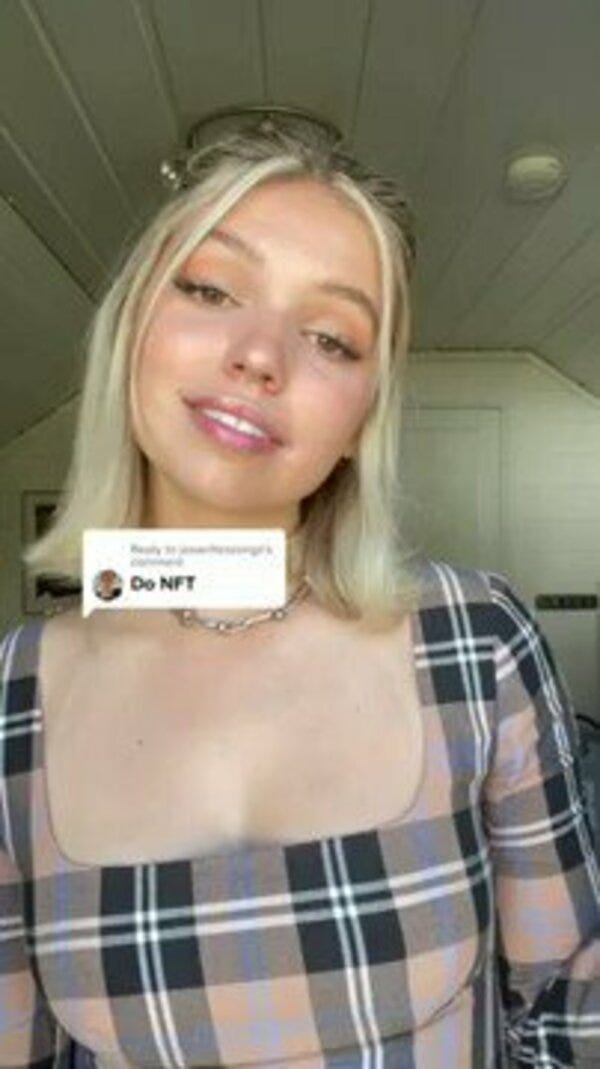 i don't care about ur crypto, boy
not at all not even 1 bit, coin https://t.co/qG2w1IYUr3
Also, happy 3-Year Anniversary to this shot, which I'm sure the many Raptors fans that read this newsletter will love: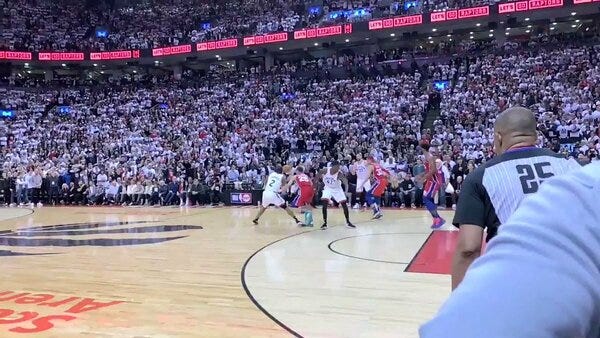 3 years ago today and this shot still gives goosebumps. What a time. #WeTheNorth https://t.co/MItnyFqtGU
Goosebumps! Let's get into all the action from the last few days:

The Marketing Machine Gets Younger 👶
Speaking of feeling like a boomer (I am 31), Top Shot announced a new collaboration with Agent 00, a YouTube content creator and NBA 2K streamer. Have I heard of him? No. Do I think that matters? Also no.
A good take from someone who is much less of a boomer:
Best partnership to date. Top shot attacks NBA YouTubers. Will be a bigger impact than the KD partnership https://t.co/pO9d3mQmnt
It's a simple fact — we need more users on Top Shot. So the fact that myself (and seemingly many others judging from the Twitter comments) don't know Agent 00… Shouldn't really be a red flag!
The NBA 2K Community (and the broader video game streaming space) on the surface feels like a perfect opportunity for Top Shot to tap into. Bring in the masses, young people!

Suggs Sweepstakes Suspicion 🔎
Top Shot announced the winners of the Jalen Suggs Sweepstakes on Friday, featuring some… interesting accounts: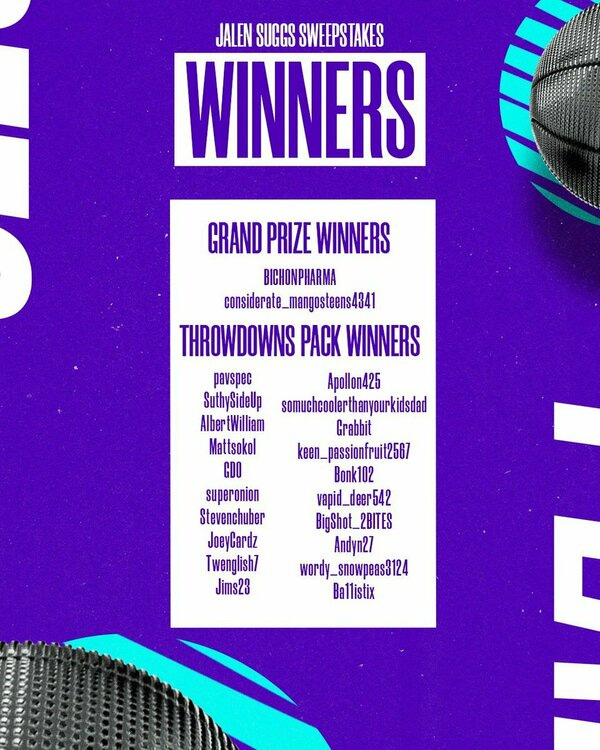 Congratulations to the lucky winners of our Jalen Suggs Sweepstakes 🙌 https://t.co/EqmsslvH50
Before everyone gets riled up that a bunch of accounts with zero user activity and yells multi-accounting (too late, everyone already did):

@Crazyzeus_ @varsavja @topshot_updates @nbatopshot https://t.co/SU13IGo0V4
It is an unfortunate reality of sweepstakes — the legal mumbo-jumbo usually leads to things like this. But to be fair, there are plenty of other ways that TS can and are trying to drive value to holders (playoff tickets, Flash Challenges, airdrops, etc.). I'm okay with this one being open to everyone (hopefully brand new users and not multi-accounts).
Wise words from @clegainz:
The NBA Top Shot community alone has the power to determine if it survives or dies in this ever-changing space that is NFTs. Weed out the hate, ignorance, and stupidity. Continue to encourage constructive criticism/feedback, and we've got a solid formula for success.
While I don't necessarily agree that we ALONE have the power (at the end of the day, Dapper controls the supply and direction) — the culture of complaint is thick in the Top Shot community. Do we have things to complain about? Absolutely! Are the angriest voices usually the loudest? Also a resounding yes!
Just remember, despite what we see in our echo chambers of Twitter and Discord, there ARE people like Chance:
@clegainz As a huge nba fan, I just recently found out about Top shot and absolutely love it. I have had no idea that it is dying as other comments say. I have bought over 1.5k cards and having a great time collecting.

Challenge Corner 🏆
Reward: 2022 NBA Playoffs Set Challenge Reward (TBD)

Deadline: Sunday, May 15 @ 1 PM PST
Grizzlies vs. Warriors Playoff Set
Reward: 2022 NBA Playoffs Set Challenge Reward (TBD)

Deadline: Monday, May 16 @ 1 PM PST
WNBA Flash Challenge: Rise & Shine
Reward: S4 Fandom Moment

Deadline: May 16 @ 1 PM PST
WNBA Player's Choice Challenge
Reward: Arike Ogunbowale Player's Choice

Deadline: Tuesday, May 17 @ 1 PM PST

Around The First Mint 🗣
🎧 From WoW Raids to Rumble Kongs (Feat. Marcus Blasche)
Thanks for reading! — Zach @ The First Mint
Not Subscribed to The First Mint Newsletter? Let's change that.
Follow The First Mint on Twitter at @TheFirstMint.
Follow Zach on Twitter at @GhostOfGregOden.
In order to unsubscribe, click here.
If you were forwarded this newsletter and you like it, you can subscribe here.
Created with Revue by Twitter.
Vancouver, British Columbia, Canada