Discover more from The First Mint
a web3 sports community: podcast. newsletter. events.
Over 6,000 subscribers
An NFL All Day Expansion 🙌
The First Mint
Featuring NFL All Day Expansion, Packs on Packs, Steph Makes History & More

GM, NBA Top Shot Friends! Happy Thursday! Hope you've had a fantastic week — and maybe it got even better with a potential email from NFL All Day…
Let's get into all the action from the last few days:
P.S. — you know the drill. Thursday means we're live tonight, and we've got our friend Swickie on to talk all things holidays and NFTs. We'll also be diving into YOUR responses to our Top Shot wishlist (still time to enter if you haven't already). See you at 5 PM PST on Twitch!

All Day Expanding 🚪
We saw another wave of Early Access given out for NFL All Day, including… Yours truly! I thought I might be blackballed for the amount of crap I talk in this newsletter, but we made it!
And we've got the next drop coming on Friday: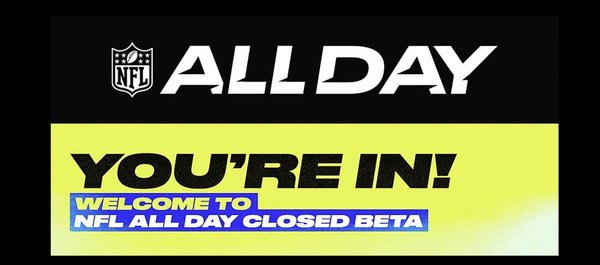 The @NFLAllDay Beta is ADDING new members 🏈

And we're now able to discuss it 🕵️ 📢

NEXT DROP:
🏈 Friday, 12/17 @ 4pm ET
📦7,477 Standard packs
🌟 1,273 Premium Packs

Keep an eye on those inboxes 📫 https://t.co/tDdHKuLfo6
To be honest, while I am happy to get access, the pack prices and amount of moments are a little worrisome. My biggest hope for the NFL platform was that the team would take the learnings of Top Shot and act on them — but from what we've seen so far, I'm a bit concerned with the potential amount of moments (we've already got punters?!?).
52-man rosters are A LOT of people, and the only thing I can think of is that the NFL wants every player to get a moment — which doesn't bode well for scarcity. Nobody needs 60,000 punter moments!
The TFM Day Ones will appreciate this GIF: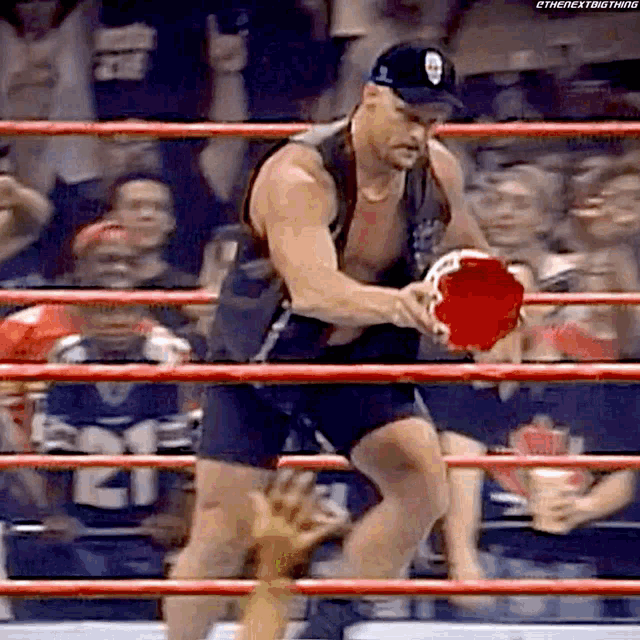 Packs On Packs 📦
We've got another Top Shot Base pack drop TODAY at 11 AM PST, with No. 1 pick Cade Cunningham making his debut on the platform. Details here, if you're interested.
More exciting (sorry, common fans) was the announcement of the first Rare and Legendary packs of Series 3!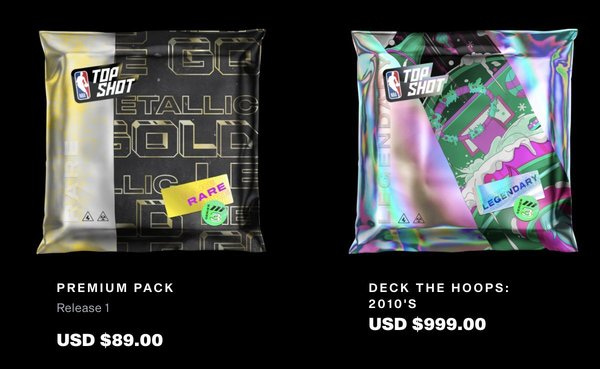 📦 RARE + LEGENDARIES INCOMING 📦

Now displaying on the Packs page:
🎄 Deck The Hoops: 2010's ($999)
🟨 Premium MGLE ($89) https://t.co/Lmzeban51n
Full details on the Legendary and Rare drops. Are the player lists super exciting? Eh. I am hyped for the first Legendary Klay Thompson moment, but seeing Anthony Davis appear in both drops is…

A Historic Curry Moment 3️⃣
We finally saw Stephen Curry set the NBA 3PT record on Tuesday, and got a very cool (albeit pricey) 'Milestone Challenge' to celebrate: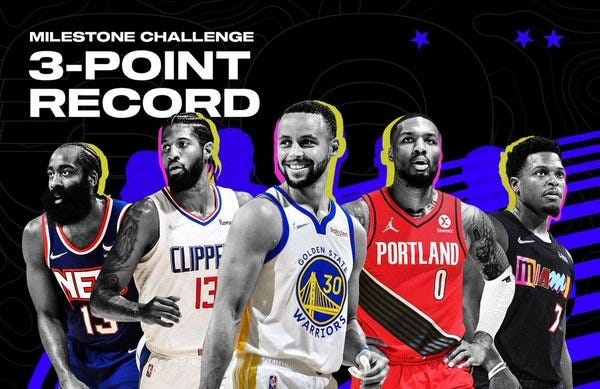 3️⃣ @StephenCurry30 CHALLENGE 3️⃣

🏅 Reward: Curry Metallic Silver Fandom

What's Needed:
🏀 S3 Curry 60k
🏀 S2 Curry 40k
🏀 S2 Curry 7.5k
🏀 S2 Curry SS
🏀 S2 Curry AS
🏀 S1 Curry MGLE / S1 FTT / S2 Holo
🏀 Ray Allen RIB
🏀 Legendary 3PT

⏰ Deadline: Friday, Dec. 17 https://t.co/csCGJsJWVa
The current low ask for completing this challenge is just over $4,000, with 375 completions. But looking at this poll from our friend @JonBoyBeats, this might be THE Steph moment to own on the platform:
S1 TSD is THE Ja moment
S1 TSD is THE Zion moment
S1 Kobe Trib. is THE LeBron moment
S2 Finals is THE Giannis moment
S2 RS is THE Edwards moment
S2 MGLE is THE LaMelo moment

Luka, Tatum, KD, Harden, Book, Trae, Kawhi don't have one yet (imo)

Is this 3PM record THE Steph moment?
The challenge expires Friday, Dec. 17, so get that Dapper moving if you haven't already completed!

Around The First Mint 🗣
Its an awful topic, but one we MUST consider as the year closes out: Taxes! With every single crypto transaction essentially being a taxable event, we welcome Max Minsker to the show to give us a breakdown of how to prep for what should be a very interesting tax year. 
🎧 The Dark Side of Flash Challenges
Thanks for reading! — Zach @ The First Mint
Not Subscribed to The First Mint Newsletter? Let's change that.
Follow The First Mint on Twitter at @TheFirstMint.
Follow Zach on Twitter at @GhostOfGregOden.
In order to unsubscribe, click here.
If you were forwarded this newsletter and you like it, you can subscribe here.
Created with Revue by Twitter.
Vancouver, British Columbia, Canada