Basketball & Blockchain Week 🏀
The First Mint
Featuring Valentine's Day Fun, Basketball & Blockchain Week, Market Movers, New Moments, Flash Challenges, UFC Drop & More

gm, NFT people! Hope you all had an excellent weekend, and a great Valentine's Day! For many of us NFT collectors, our significant others put up with a LOT of weird stuff — so hope you broke out the flowers and a nice dinner!
And what kind of person would I be if i didn't have a card for my loyal Newsletter crew: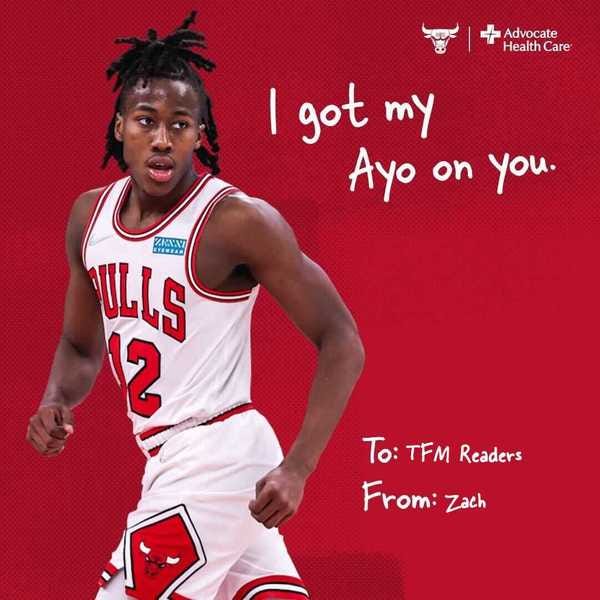 Let's get into all the action from the last few days:

TFM Presents: Basketball & Blockchain Week 🏀
People of The First Mint, All Star Weekend is upon us! And true to our roots, we are throwing a four-day online event to celebrate all things hoops and crypto: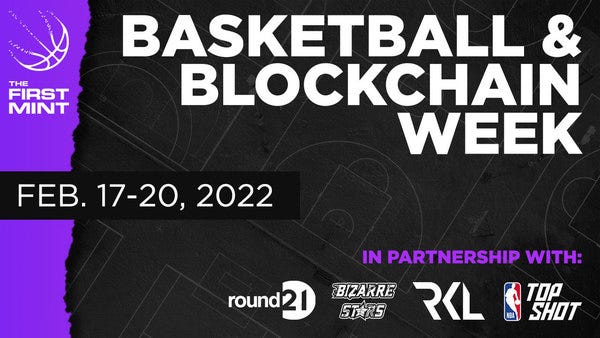 An online event dedicated to the combination of our two passions. The event will feature NFT Projects, Giveaways, Live Streams, Twitter Spaces, and even Trivia!
We're partnering with some of our faves and some new faces for this one, including: round21, NBA Top Shot, Rumble Kong League, Bizarre Stars and more!
The fun kicks off this THURSDAY AT 5 PM PST, as we bring back the LIVE SHOW for a very special edition Opening Ceremonies! Keep an eye on our channels for all the info, schedules, speakers, and alpha.
Thanks for being with us. See you in the queue. -LG

Market Movers 📊
We had both the Elite and Standard All Star drops on Monday, which seemed to go off without any of the randomization drama of past weeks.
The Series 3 Rising Stars set currently sits at $220 to complete (though more moments will still be added to the set), with Orlando Magic rookie Franz Wagner topping the chart at a $43 low ask.
While there seemed to be some anger within the community over the pack pulls and mint size (/17,500 for Rising Stars) — at this point people will complain about anything.
We saw some more big pulls from the community, which continues to grow the excitement around all pack drops: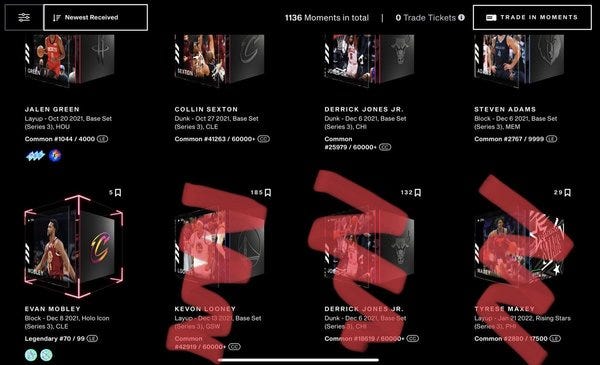 Celebrating my one year @nbatopshot anniversary with my best pull ever! Maybe it's because I ran into this guy in the CVS parking lot minutes before I ripped it! @TheFirstMint @NBATopShotTalk @jonboybeats @PackripEwing @JaValeMcGee #betterthancoldbrew #javaleismygoodluckcharm https://t.co/6cDAuk1jy9
JaVale in the CVS parking lot doing house calls? He is a Dapper investor…
Speaking of Rising Stars, we saw the gears turning on Monday night with some new moments being minted in both the MGLE, RS and S3 Base Sets — meaning we've likely got some more packs coming later this week.
A thread on the new moments:
Newly Minted MGLEs
🔹️Onyeka Okongwu
🔸️Jarrett Allen
🔹️Paul George
🔸️D'Angelo Russell
🔹️Matisse Thybulle
🔸️Anfernee Simons
🔹️Richaun Holmes
🔸️Gary Trent Jr.
🔹️OG Anunoby
🔸️Bradley Beal

Rewards
🏆Jaylen Brown
🏆Giannis Antetokounmpo
Top Shot also had some fun for Valentine's Day, with a Flash Challenge 'Love Is In The Air' which required a moment from either Denzel Valentine, Kevin Love, Josh Hart or Derrick Rose in addition to players from Monday's NBA action. The reward — a D-Rose MSFE!
I'll never forget this Denzel Valentine moment from his time with the Bulls — a level of sadness I hope to never feel again: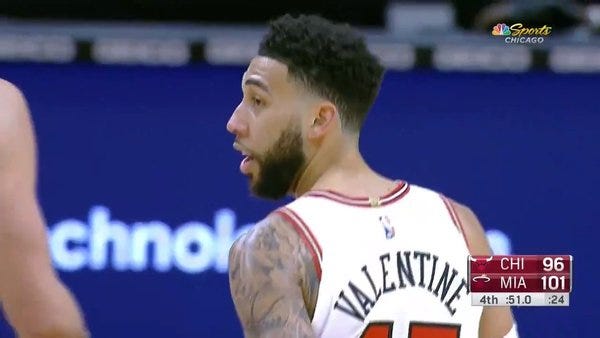 "Nooo nooo nooo."

Still thinking about this shot by Denzel Valentine last night 😅 https://t.co/JdTQHu8Q54

The NFT All Star Game ⭐️
In addition to the Super Bowl, we had another major game this weekend — the NFT All Star Game! Organized by @packdrip, Top Shot community members gathered at the NBA Hall of Fame in Canton, OH for what looked like a pretty awesome experience: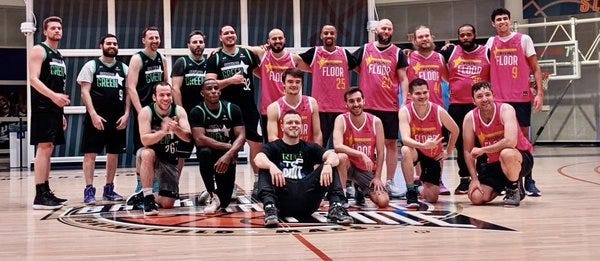 GM 🌞 - Today is the Super Bowl, but my big game was yesterday's @NFTAllStarGame held @Hoophall.

When people ask why NFTs are more than just a jpeg, I point to the community they create. So much fun balling with this crew!

#NBATopshotThis @nbatopshot @packdrip @TopshotTandy https://t.co/0SRXkOAnvF
I say it again and again, but the Top Shot community is amazing — and seeing something like this come together just reinforces how much this space (and the TS platform) has brought people together. Congrats to @packdrip, who put in some serious work to make it happen.
Hope to ball in the next one (I've been called Joe Ingles, Kevin Love and Mike Dunleavy in pickup games, if you want a visual of my play style)!

Bookmate x TFM 💸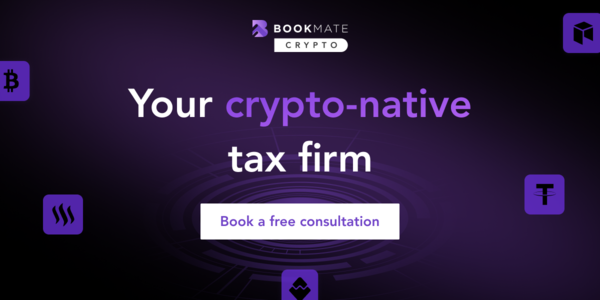 Trade NFTs? Bookmate is a full-service crypto tax firm that can help you file taxes. From DeFi, to trading, to NFTs, Bookmate can help you accurately report your crypto to the IRS (as well as any real estate, stock trading, or business income you have) while minimizing your tax burden. 
Bookmate is offering readers of The First Mint Newsletter a free 30-minute tax consultation to discuss your tax situation. Book a call today!

Around The First Mint 🗣
We've got a BIG spaces going down TODAY at 11 AM PST for the UFC Strike Drop, with UFC commentator Jon Anik and TSN Sports reporter Aaron Bronsteter joining the squad for the fun:
🚨TOMORROW: @UFCStrikeNFT DROP🚨

This is MASSIVE one!

Details:
🥊11 AM PST
🥊x30,000 Packs
🥊Last Release of Series 0

Join us on Spaces live with:
🗣️@Jon_Anik
🗣️@aaronbronsteter
🗣️@TheReelPhilD
🗣️@LgDoucet

And yes, the MARKETPLACE opens tomorrow!🔥🛍️

https://t.co/o0Cz0BKrMb
🐦 Live: Super Bowl NFT Reaction
Phil D and LG Doucet hop on Spaces right after the Superbowl to chat the game, NFT commercials we thought would happen, and then got into this week's drops on NBA Top Shot, UFC Strike, NFL All Day, and Candy Digital.
🐦 Live: Punks Comic Elite Apes Drop
🎧 The Most Dramatic Week Ever In NFTs
Thanks for reading! — Zach @ The First Mint
Not Subscribed to The First Mint Newsletter? Let's change that.
Follow The First Mint on Twitter at @TheFirstMint.
Follow Zach on Twitter at @GhostOfGregOden.
In order to unsubscribe, click here.
If you were forwarded this newsletter and you like it, you can subscribe here.
Created with Revue by Twitter.
Vancouver, British Columbia, Canada