Coffee With Roham ☕️
The First Mint
Featuring a Roham Chat, Flash Challenges, Showcase Challenges, Hoodlums & More

GM, NBA Top Shot Ballerz — Happy Thursday! It's been a quiet week in Top Shot so far, but the rest of the NFT world is feeling frothy. Let's get into all the action from the last few days:
P.S. — Thursday means we've got the Live Show tonight! Join us for another wild session with LG, PhilD and the crew. We'll be talking to KrauseHause, a DAO trying to buy an NBA team, as well as members of the Ballerz community. See you on Twitch at 5 PM PST.

Roham Enters The Chat (Again) 🗣
After a tumultuous few weeks of Top Shot, CEO Roham Gharegozlou is coming to calm the community. Hop in Top Shot's Discord on Saturday morning for Coffee with Roham (not actually the name, but that's what I'm calling it):
Save the date @nbatopshot because i'm amped to do these again –– Saturday Nov 20, 9:30am PT, i'll be in https://t.co/iCVj0QcwE6 for a community update and AMA –– i'll present our priorities, progress, and highly requested updates; answer questions; and take feedback 🏀🏀🏀 https://t.co/w2ruSDJm4A
As I've always said, I admire and commend Roham's willingness to hop in Discord and engage with the community (even if its at a super odd time for this one). This feels like a parent coming home after the kids have caused chaos — Roham getting his hands dirty to get the Top Shot house in order.
It'll be interesting to see what new updates come from the chat, as well as how the previous missteps are addressed. Bring your cold brew!
How I picture Roham addressing the staff this week:
Wondering what suggestions Top Shot could take to improve? Here's a good list/segment, via MomentRanks Shot Talkin':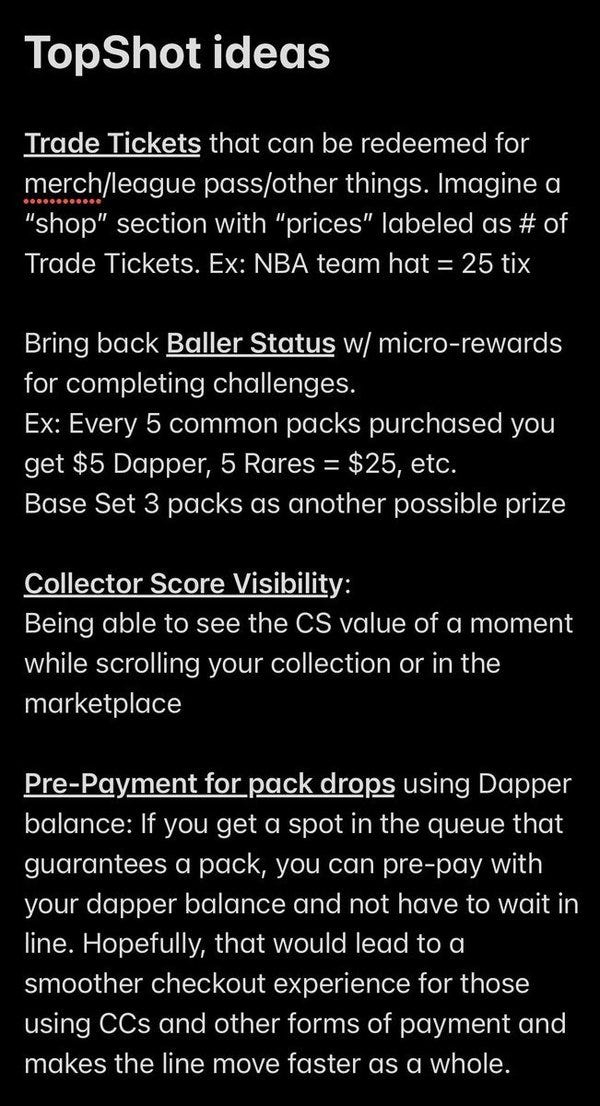 Last night on @ShotTalkin we discussed "What would you do" if you were in @nbatopshot's shoes right now. Below is a summary of some of the ideas we discussed. What do you guys think?

Re-watch the episode here: https://t.co/bHgMyqkoKa https://t.co/tDQgIOHpLQ

Flash Challenge ⚡️
We got our first 'flash' challenge of Series 3, with a Showcase centered around last night's NBA action: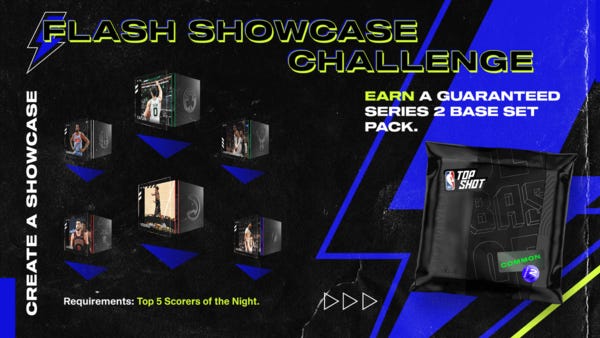 ⚡️ FLASH CHALLENGE ⚡️

🏅 Reward: GUARANTEED Series 2 Base Pack

What's Needed:
🔥 Moments from the top 5 scorers of tonight's 11-game @NBA slate

⏰ Deadline: Thursday, Nov. 18 @ 1 PM PST

https://t.co/yZ57b53qlS https://t.co/alSX6KnWcw
I think these are a super cool way to tie in collectors to the real-life NBA action, and I hope we see a lot more of them. My one request? Have people submit showcases and guess!
Creating more competition is much more fun, and users would be more invested instead of just clicking a few moments after the games end.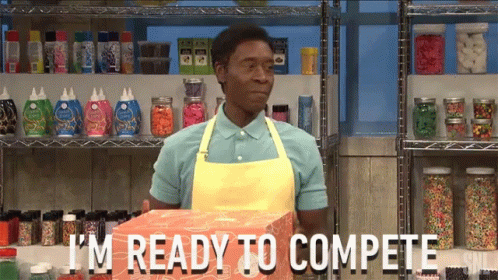 Challenge Corner 🏆
Top Shot has hit us with several quick challenge timers this week, which is a welcome change, in my opinion. Especially for some of the easier ones — you're either going to do it, or you're not. No need to wait a week!
We saw the conclusion of the Tony Parker Vintage Vibes Challenge on Wednesday, with the total count coming in at 6,035 completions. The low ask on the reward was hovering around $30 Wednesday night.
Meanwhile, Top Shot also dropped the 6th Vintage Vibes Showcase Challenge on Tuesday, with the Big Shaqtus as a reward. This one expires TODAY, so get on it if you're planning to complete: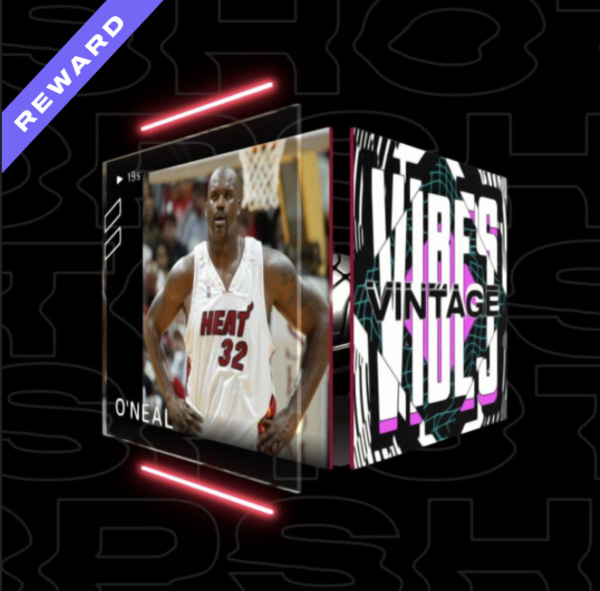 🏆 Vintage Vibes Showcase #6 🏆

⭐️ Reward: Shaquille O'Neal 05-06 Fandom Moment

4 Moments Needed (All must be Legendary, Rare or Fandom + have a Championship Badge):
🔹 1x Spurs
🔹 1x Lakers
🔹 1x Bucks
🔹 1x Heat

⏰ Deadline: Thursday, Nov. 18 @ 10 AM PST https://t.co/sbkHge6ZSW
I'll never pass up the opportunity to use one of the endless amounts of Shaq GIFs, so here we are:

Around The First Mint 🗣
Flow Fest 🎉
A thread on Hoodlums, the first generative PFP project on FLOW (we also had a fun space with artist @somehoodlum last night, which will be posted later in the week):
Hoodlums Marketplace Launch Party🥳

Join @SturdyExchange @LgDoucet @staystacced live in Spaces for the MP debut

🟣5pm PT / Spaces
🎨Feat. the artist @somehoodlum
🧑‍🎤First ever Generative PFP on @flow_blockchain
🟢#FlowFest Partnership

Want to win?⬇️

https://t.co/0ZE5hkOCNc
🎧 Long Term Strategy on Top Shot
📹 TFM Live: The Web3 Revolution
🎧 Opensea & Building For A Web3 Future (Feat. Alex Atallah)
Thanks for reading! — Zach @ The First Mint
Not Subscribed to The First Mint Newsletter? Let's change that.
Follow The First Mint on Twitter at @TheFirstMint.
Follow Zach on Twitter at @GhostOfGregOden.
In order to unsubscribe, click here.
If you were forwarded this newsletter and you like it, you can subscribe here.
Created with Revue by Twitter.
Vancouver, British Columbia, Canada