Do Flash Challenges Need Fixing? ⚙️
The First Mint
Featuring the Next Base Drop, Flash Challenge Thoughts, Ghost's Corner & More

GM, NBA Top Shot Team! Happy Tuesday – Hope you all had an excellent weekend… The holidays are so close I can almost taste it! Let's get into all the action from the last few days:

Moar Base Packs 📦
We've got the next release of Series 3 Base Set packs hitting the platform this week, with a BIG rookie getting his first moment:

📦 S3 R5 BASE PACK DROP 📦

🗓 Thursday, Dec. 16 @ 11 AM PST
📈 200,000 Packs Available
💵 $9, 3 Moments
🏦 5x Packs per transaction (10 Max/User)

19 NEW moments, including three rookies:
🍼 Cade Cunningham
🍼 Brandon Boston Jr.
🍼 Santi Aldama https://t.co/xYgMwNcGnf
Cade Cunningham, the No.1 pick in this past NBA Draft, will be the big prize out of this round of packs. After missing games early on with an injury and a slow start to his rookie year, Cunningham has been flashing some of that big star potential of late.
His value should settle somewhere around the current top rookies in Series 3 (Evan Mobley at $320, Scottie Barnes at $288 as of this writing).
While there weren't many other noteworthy players in this drop, one that caught my eye was Russell Westbrook. Things like this are just big Ls in my opinion — we literally just got a Lakers moment of his in the Fresh Threads release! If I paid for that, I'd be jaded to see another one come out just weeks later.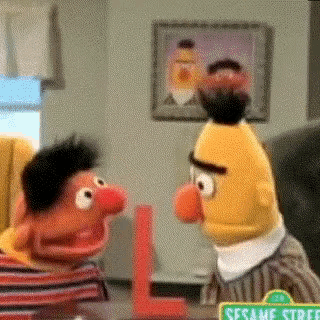 The Dark Side of Flash Challenges ⛈
Did you catch Monday's TFM Pod? LG detailed some interesting perspectives on the Flash Challenges we all love — and some potential fixes (also shared in this thread):
Featured on @TheFirstMint

Flash Challenges on @nbatopshot are fun, yes.

But do the Rewards always need to be Base packs?

Some alternate ideas 1/
It's very interesting to see the mindset shift when we're getting stuff for free — despite the Flash Challenge rewards continually adding more supply into the ecosystem.
My personal favorites of LG's options are the Dapper balance and Trade Tickets — collectors can put that money right back into the ecosystem and stimulate buying, while feeling rewarded for participating!
Another idea he hit on was the burning of moments for the challenges — which I have been in favor of for a long time. As someone who used to play a ton of Fifa Ultimate Team, their squad building challenges function very similar to Showcase Challenges — except you have to turn in the players to receive the reward. It definitely adds a risk/reward element, and also acts as a way of decreasing supply!
We've seen some creativity on the requirements lately, but now let's transfer that outside-the-box thinking to the rewards and game theory as well!

Ghost's Corner 👻
In this recurring Tuesday section I'll hit on a few non-Top Shot NFTs that have caught my eye of late, and general musings about the space. NOT FINANCIAL ADVICE!
DreamScapes | BrainDrops | ETH | Floor: .34 (≈$1,300)—  I previously featured BrainDrops here, and their fourth drop this weekend from artist Xander Steenbrugge was absolutely stunning. The project "is an attempt to recreate the fantastical dreamworlds we all experience every night through the lens of AI", and has some haunting yet beautiful outputs, like this one: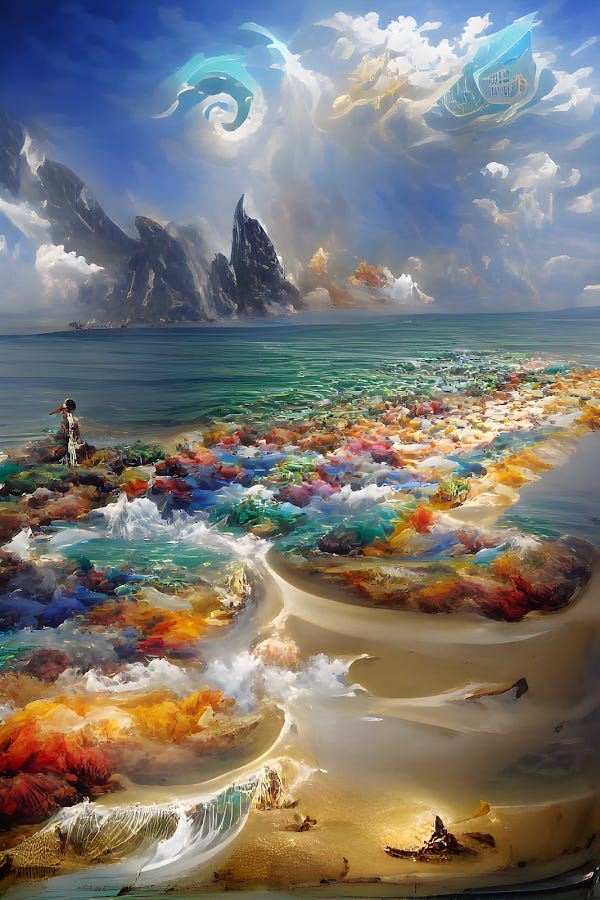 The Family Mooks by Doodle Labs | ETH | Floor: .225 (≈$850) — The Mooks look like an animated Addam's Family, and are the genesis NFT of the Doodle Labs platform (which is powered by Art Blocks 👀). As the genesis drop, it was recently announced that Mook holders will have whitelist access to the next drop, from White Castle x Che-Yu Wu (a popular Art Blocks artist). I'm betting on the platform, and having the genesis drop could hopefully unlock some great perks down the road.

Around The First Mint 🗣
🎧 The Dark Side of Flash Challenges
The community absolutely loves the flash challenges on NBA Top Shot. But are they healthy for the economy in the long run? We break down the supply being pumped into TS, and how Flash Challenge rewards need to evolve to the next phase of Fandom.
🎧 The Key to the Metaverse (feat. Matty DCL)
Thanks for reading! — Zach @ The First Mint
Not Subscribed to The First Mint Newsletter? Let's change that.
Follow The First Mint on Twitter at @TheFirstMint.
Follow Zach on Twitter at @GhostOfGregOden.
In order to unsubscribe, click here.
If you were forwarded this newsletter and you like it, you can subscribe here.
Created with Revue by Twitter.
Vancouver, British Columbia, Canada