Don't Call It A Rake Back 💸
The First Mint
Featuring MAJOR Top Shot Announcements, Challenge Corner, A Pack of Goats and More

GM, NBA Top Shot Squad — happy Saturday! It's the weekend, and we're all ready for the holidays. I'll be heading to Florida for a week, and I can't wait to disconnect for a bit, soak up some sun and try not to check in on Discord/NFTs (easier said than done)!
Let's get into all the action from a PACKED few days of Top Shot:

The Road Ahead 🗺
We got a MASSIVE blog from Top Shot on Friday, with some highly anticipated news… RAKE BACK GIFT BACK!
Yes, the Dapper credit we've all longed for is finally here, reportedly dropping some time this weekend:
🎁 ONE-TIME GIFT BACK 🎁

🗓 This Weekend
📸 Snapshot taken on Wednesday, Dec. 15
💸 5% of Net Spend Back In Dapper Credit

💵 MP SPEND 💵

🔹 New systems coming to reward based on MP Spend
🔹 Collect what YOU want
🔹More targeted airdrops for Full Sets, MP Engagement
Gift back isn't the only thing to look forward to  — with initiatives like a bid system, new challenges and prize structures, site performance improvements and more all detailed in the blog post.
Our thread on the highlights: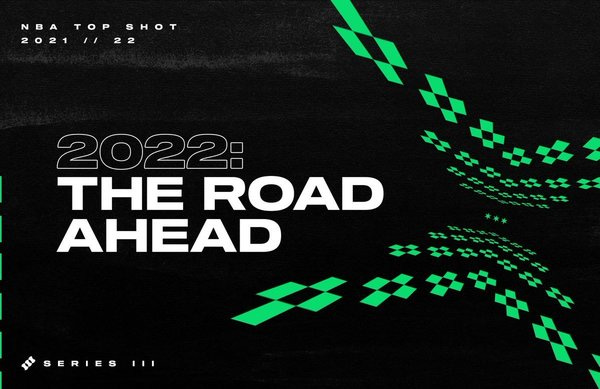 🚨 2022 @nbatopshot DEVELOPMENTS 🚨

🎁 Gift Back
💵 MP Spend Rewards
📊 Supply Updates
💸 Bid System
🗓 Daily Utility
⚙️ Site Performance

1/x https://t.co/DNzbr4Xy5D
It was an exciting jolt of optimism to a community in need of some hope. Maybe this is the start of a new leaf for Top Shot in 2022? Let's hope!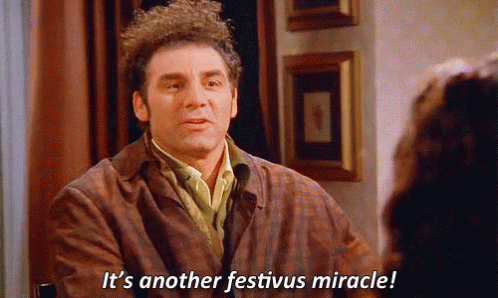 Challenge Corner ⚡️
We saw the completion of the Steph Curry 3PT Milestone Challenge on Friday, with 613 collectors completing the tough showcase. We also got a DM from the user who pulled the #1 serial, and they thanked cold brew for the good luck! It's a lifestyle!
The Curry moment checked in at around $2900 on the Marketplace as of this writing — which seems low for how costly the challenge requirements were.
(Side Note — did we need a Metallic Silver? Will there be a Metallic Bronze? Metallic Gold just feels much cooler. It's GOLDmember, not SILVERmember. Alas.)
Speaking of Metallic Sliver, Friday's Flash Challenge introduced the second MSFE (gross), a Tyler Herro moment. Details here.

A Pack Of Goats 🐐
As I mentioned in the last newsletter, I was lucky enough to gain access to NFL All Day in the second round of emails. And on Friday, I was able to crack my first pack!
Unfortunately, the experience didn't start off great: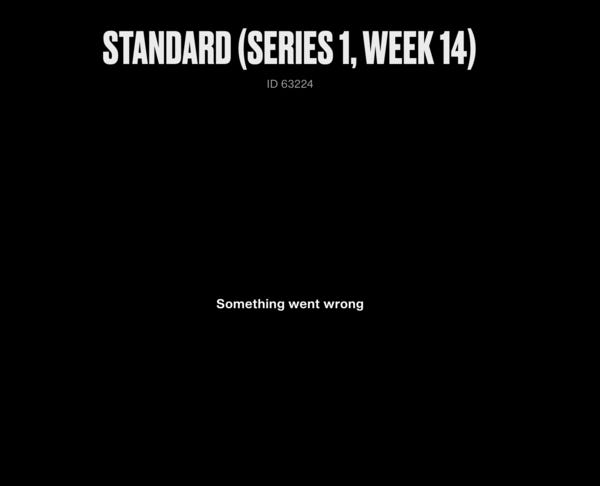 But after heading over to my collection, I definitely wasn't mad!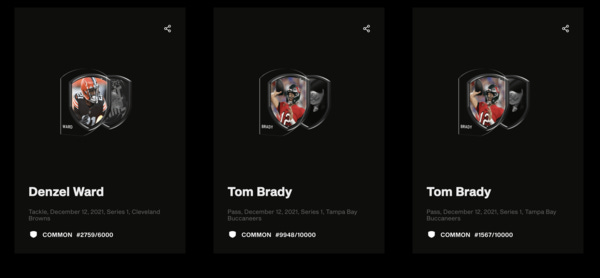 After the stink of Series 3 Top Shot packs, this was a VERY welcome surprise! But what's better than two goats? THREE! Look at this pack: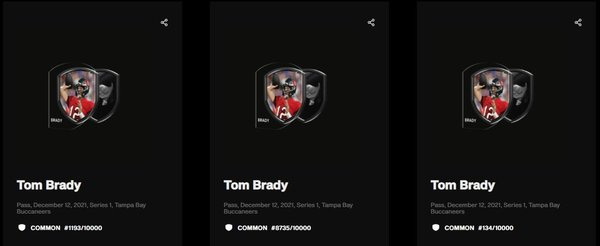 So this just happened… #NFLallday #GOAT @NFLALLDAY @TheFirstMint @TomBrady LETSSSSS GOOOOOO!! https://t.co/bfeHdZeONK
Phil D had a great suggestion on Thursday's Live Show — if you get a pack with the same three moments, it should be like hitting all BARS on a slot machine — give this man a jackpot!

Around The First Mint 🗣
🎥 TFM Live: A Top Shot Christmas
The First Mint Live is back for another wild Thursday night, December 16, 2021. Tonight we've got our friend Swickie on to talk all things holidays and NFTs. We'll also be diving into YOUR responses to our Top Shot wishlist, talking NFL All Day Early Access, and more!
🎧 The Dark Side of Flash Challenges
Thanks for reading! — Zach @ The First Mint
Not Subscribed to The First Mint Newsletter? Let's change that.
Follow The First Mint on Twitter at @TheFirstMint.
Follow Zach on Twitter at @GhostOfGregOden.
In order to unsubscribe, click here.
If you were forwarded this newsletter and you like it, you can subscribe here.
Created with Revue by Twitter.
Vancouver, British Columbia, Canada