Dreaming of a Legendary X-Mas 🎄
The First Mint
Featuring Deck The Hoops and Rare MGLE Drops, Market Movers, Ghost's Corner & More

GM, NBA Top Shot Team! Happy Tuesday, and happy drop day for the first Rare/Legendaries in Series 3!
Let's get into all the action from the last few days:

Drop Day 📦
The biggest drops of Series 3 are both here on the same day! We've got the highly anticipated Deck The Hoops drop at 9 AM (Priority Queue) and 10:30 AM PST (General Queue), followed by the Rare MGLE packs at 12 PM (PQ) and 2 PM PST (GQ).
Wondering what your odds are? LiveToken has the data:
Latest collector score distributions for the rare MGLE and legendary Deck the Hoops drops:

🏀 2500+ = 40.7K ✅ GQ MGLE
🏀 7500+ = 13.6K ✅ PQ MGLE
🏀 10000+ = 12.7K ✅ GQ DTH
🏀 25000+ = 2329 ✅ PQ DTH

Join https://t.co/MTutkHhxZH for details including odds calculations.
The challenge rewards for Deck The Hoops will be particularly tasty, featuring LeBron James and Derrick Rose (ouch to my Bulls team set!).
Hope you saved some Gift Back money… 🤤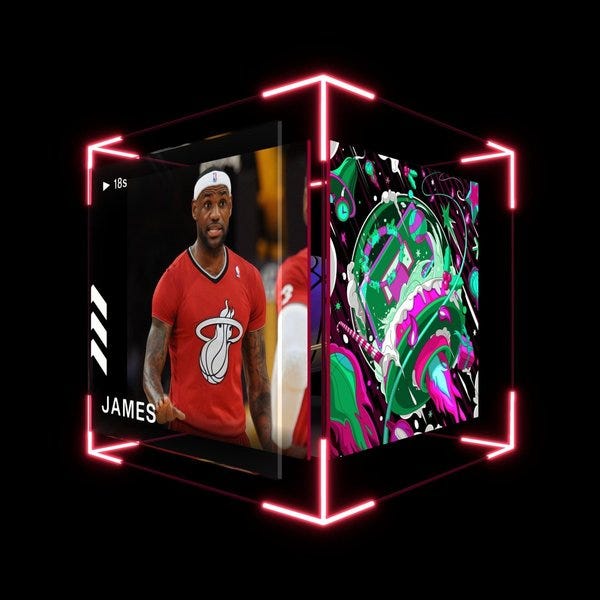 Don't spend all that #GiftBack at once now https://t.co/JN5bshlmgP
Market Movers 📊
Speaking of Gift Back — we saw a busy weekend in the Marketplace, fueled by the holiday presents we got from Roham Claus: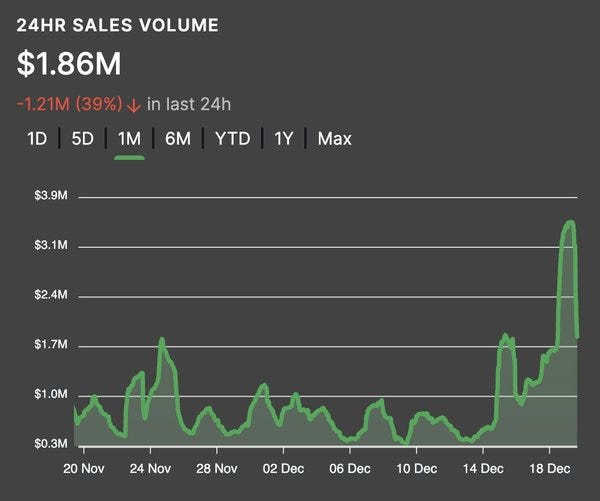 📊 MARKET MOVERS — GIFT BACK 📊

Top @nbatopshot sales this weekend:

💰 Jayson Tatum | S1 Cosmic | $48K
💰 LeBron James | S1 MGLE | $19K
💰 Kevin Durant | S1 RIB | $17.8K
💰 Kevin Durant | S1 RIB | $17K
💰 Kawhi Leonard | S1 Holo MMXX | $15K

Sales Volume: 📈
Data: @MomentRanks https://t.co/fkY7TB0hXl
It was nice to see some big sales and some of the highest volume since October's Run It Back drop. And as LG eloquently put it, a nice W for Top Shot in the community sentiment department:
The positive sentiment in Top Shot this weekend is proof that no matter how jaded your customer base may be, you can always bring them back with exceptional value and appreciation.

Only in crypto 🤝
Will this magically solve all of our Top Shot problems? Absolutely not. Will the same gripes and anger likely be back before we know it? Probably. But at least for one weekend, people were genuinely happy! Rest in peace, 'Wen Rakeback'.

Ghost's Corner 👻
In this recurring Tuesday section I'll hit on a few non-Top Shot NFTs that have caught my eye of late, and general musings about the space. NOT FINANCIAL ADVICE!
Tbh, I've mostly been in tax loss harvest mode, so not too many projects I've been into over the last week. If you missed last week's TFM pod, we had Max Minsker on to talk all things NFT taxes — and I am not looking forward to handing the IRS a lot of money. But alas!
Ballerz | FLOW | Floor: $1000ish ???
The darling of the Top Shot community, Ballerz have become a bustling community over the last month since November's mint. And yesterday, the marketplace finally went live. It was, as Phil D likes to say, a royal rumble. Hard to nail down the true floor right now, but the community is amazing and organic (as we detailed in this thread a few weeks ago).
An example (the legendary LG/Phil D mashup Baller):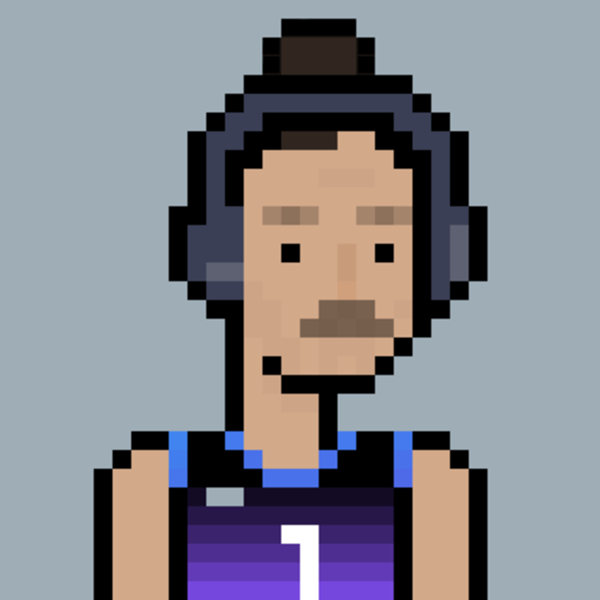 Adidas Originals | ETH | Floor: .75 (≃$3000)
This drop was an absolute shitshow — but man did it absolutely explode. After minting out at a price of .2 ETH on 30,000 NFTs, the project has now seen 11,700 ETH ($48M) in secondary volume. The partnership features two of the projects I am most bullish on in the NFT space (Bored Ape Yacht Club and Pixel Vault/Punks Comic), so it was definitely an exciting one. While there are concerns about big brands entering the space, I trust in those two projects to keep the train on the tracks when it comes to building in a Web3 manner — excited to see what the resources of Adidas can add. Plus, we'll all look ridiculous in our matching tracksuits!

Around The First Mint 🗣
A short Monday pod to recap the Top Shot 2022 Road Map, the upcoming Legendary Deck The Hoops pack, and how NBA Top Shot needs to focus on storytelling and market dynamics to have a great year.
🎥 TFM Live: A Top Shot Christmas
Thanks for reading! — Zach @ The First Mint
Not Subscribed to The First Mint Newsletter? Let's change that.
Follow The First Mint on Twitter at @TheFirstMint.
Follow Zach on Twitter at @GhostOfGregOden.
In order to unsubscribe, click here.
If you were forwarded this newsletter and you like it, you can subscribe here.
Created with Revue by Twitter.
Vancouver, British Columbia, Canada