Find Your NFT Wolfpack 🐺
The First Mint
Featuring Today's Throwdowns Drop, Crafting Challenges, The Wonders of the Wolfpack, Challenge Corner & More

Good Morning, NFT Team! Happy Thursday! Hope you've had an awesome week, and wishing you some luck in the queue today for some Throwdowns action!
I'm finally on the road to recovery after spending the last week in bed with the flu, and ready for some excitement with today's pack drop (or pain, I just want to feel something damn it!). My brain over the last week and a half:
Let's get into all the action from the last few days:

Throwdown Time 📦
We've got a big day in Top Shot today, with 17,000 Rare Throwdowns packs dropping across three queues:
Priority 1 | 4,000 Packs | 10 AM PST | 20,000 CS Required

Priority 2 | 10,000 Packs | 12 PM PST | 10,000 CS Required

General | 3,000 Packs | 2 PM PST | No CS Required
For the first time in what feels like a while, a lot of people might get shut out of packs! Remember, disappointment breeds FOMO!
For those complaining after weeks of cries for bringing back normal CS drops:
Top Shot listened and brought back "traditional" pack drops with tiered queues based on Collector Score.

If I see a single complaint about "not landing a pack" you will be getting blocked https://t.co/q3D5NQCJ9Q
Perhaps the most exciting part of today's release is the mystery behind the new challenge format, which could be our first look at 'crafting' on the platform. For those familiar with FIFA Ultimate Team (Topps NFT platform on WAX, RIP), crafting in Top Shot sense would require turning in moments for a challenge to earn the reward.
Crafting adds a completely new dynamic to the platform, with users needing to weigh the opportunity cost of trading in moments vs. the potential upside of a reward.
Holy crap the more I think about these "Crafting Challenges" the wilder they get.

Let's say one main moment is needed…

If you have zero, it might make sense to buy

If you have one, it might make sense to buy another/hold/sell

If you have two it might make sense to hold/sell https://t.co/8kjPVsBuyQ
The first challenge reward likely to get the crafting treatment looks to be a Ja Morant dunk, a tasty experiment to start with with. I can't wait to see what impact crafting has on the marketplace — will users value challenge rewards more when they have to sacrifice moments to earn it? Will the sacrificed moments gain value as their scarcity increases? More game theory = more fun!

The Wonders of the Wolfpack 🐺
I've always said that one of the most amazing things about NBA Top Shot is the community that has risen around it. And we got one of the greatest examples of this on Tuesday, via the thread below from @Nebraska_Chase (wishing your daughter a speedy recovery!!):
The Power of Community, a Wolfpack Story. 🧵 ⬇️
Thanks to Nebraska_Chase for sharing this story with the world, and a HUGE shout out to the Wolfpack for being one of the most amazing communities on Top Shot.
It's amazing to think of the relationships many of us have built in this little corner of the internet — and it's even unique to Top Shot. NFTs in general have this crazy ability to form bonds over something as obscure as a profile picture — and can create friendships as strong as any we see IRL.
I've mentioned this previously, but the biggest piece of advice I give NFT newcomers is to find your tribe — or in this case, your Wolfpack.
Whether that's one of the many sub-groups of the Top Shot world, a bond over an Ape/Mutant/Dog, or any of the other countless projects out there that have seen great communities pop up around them. The bonds you can form in this space are unlike anything else out there.

Challenge Corner ⚡️
We got a new three-tier Flash Challenge on Wednesday night, joining Fresh Threads as the two currently active on the site:
Flash: Turn it to 11
Deadline: Thursday, March 24 @ 1 PM PST
Reward: Tyrese Haliburton Fresh Threads

Deadline: Friday, March 25 @ 12 PM PST

TFM x BookMate 💸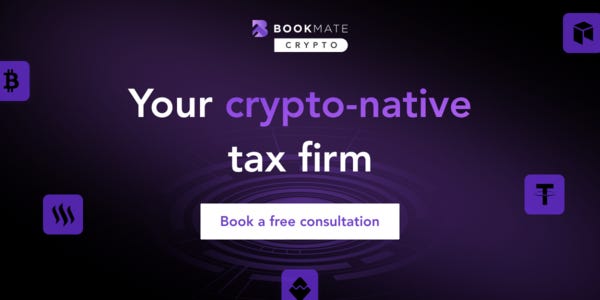 Trade NFTs? Bookmate is a full-service crypto tax firm that can help you file taxes. From DeFi, to trading, to NFTs, Bookmate can help you accurately report your crypto to the IRS (as well as any real estate, stock trading, or business income you have) while minimizing your tax burden. 
Bookmate is offering readers of The First Mint Newsletter a free 30-minute tax consultation to discuss your tax situation. Book a call today!

Around The First Mint 🗣
🎧 The Future of Web3 Access (Featuring Recur)
We're having a moment in web3, and no company is preparing for it like Recur. Their membership - the Recur Pass - grants early access to NFTU NFTs (College Basketball), as well as a plethora of other brands (Star Trek, Hello Kitty, etc.). Recur's founders, Zach and Trevor, join LG on the pod to break down how the company came to be and what the future hold. 
Thanks for reading! — Zach @ The First Mint
Not Subscribed to The First Mint Newsletter? Let's change that.
Follow The First Mint on Twitter at @TheFirstMint.
Follow Zach on Twitter at @GhostOfGregOden.
In order to unsubscribe, click here.
If you were forwarded this newsletter and you like it, you can subscribe here.
Created with Revue by Twitter.
Vancouver, British Columbia, Canada