Flash Challenges And Holiday Fun 🦃
The First Mint
Featuring a Matrix Giveaway, a new Flash Challenge, News From the Lab and More

GM, NBA Top Shot Turkeys! Happy Saturday — hope you all had an excellent holiday (for those who celebrated), and have a fun weekend ahead! Let's get into all the action from a quiet couple of days:
A live look at me on Thursday: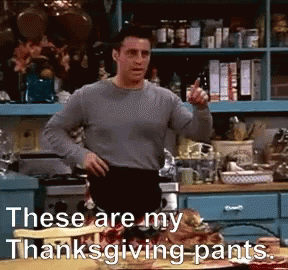 Nifty's: The Matrix NFT Avatars 🎁
If you haven't heard (or read the newsletter from earlier this week), we're partnering with Nifty's for the release of The Matrix NFT Avatars! And we've got an Avatar to give away for a lucky winner of the contest below: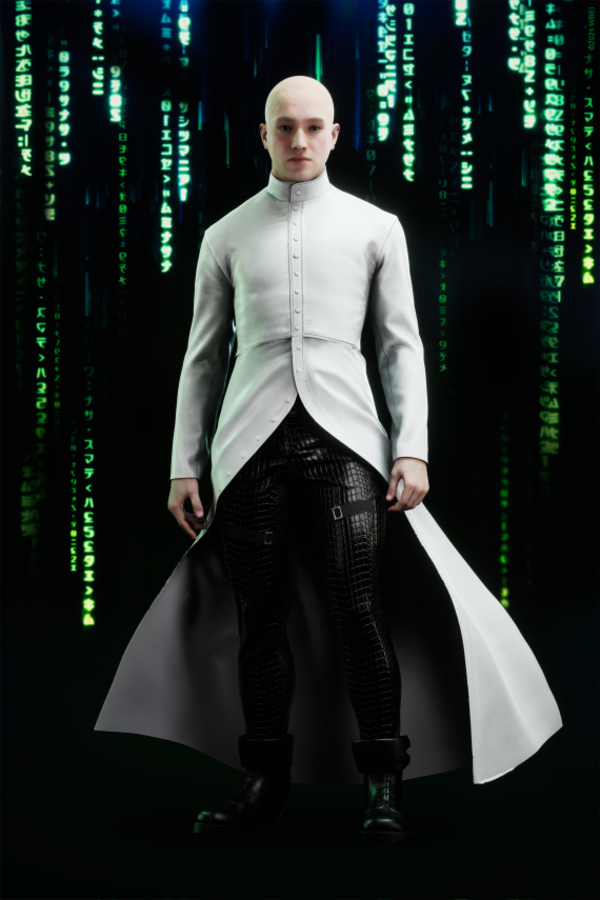 🎁 CONTEST ALERT 🎁

Get HYPED for @niftys The Matrix Avatar NFT launch on 11/30 by winning one of your own 🏆

HOW TO ENTER
📢 Like/RT
🤝 Must Follow @Niftys + @TheFirstMint
🔗 Sign up at https://t.co/qa6myIUPJD
✏️ Give this Avatar a name

⚠️ Deadline: Monday @ 10 AM PST https://t.co/JQhvBnPA2D
Get ready for the drop on 11/30 by registering at Niftys.com.

Flash Challenge Fun⚡️
We got another Flash Challenge on Friday, with a slight twist from the usual format: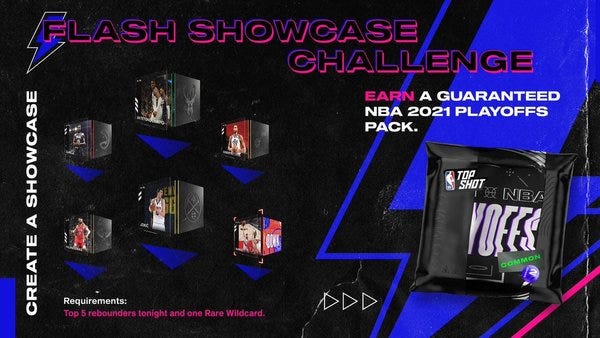 ⚡️ FLASH SHOWCASE CHALLENGE ⚡️

🎖 Prize: Guaranteed NBA 2021 Playoffs Pack

What's Needed:
🏀 Moments from the FIVE top rebounders in tonight's 12-game @NBA slate
🃏 One Rare NBA or WNBA Moment

⏰ Deadline: Saturday, Nov. 27 @ 1 PM PST

#TopShotThanksgiving https://t.co/csItwjC63I
The addition of the Rare moment is an interesting wrinkle — and I hope we continue to see some creative requirements as the season goes on.
Players who receive technical fouls in tonight's game? Most turnovers? Worst plus-minuses of the night? Let's get weird!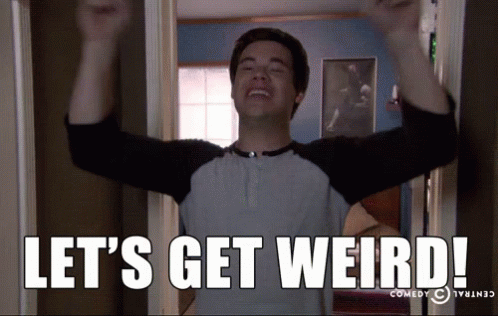 News From The Lab 🧪
Building out the NBA Top Shot Discord and continuing to segment the community into different sets has been on the radar for a while. The first implementation of this was the Nine Lives Lounge, and it looks like we soon may have gated rooms for other full sets: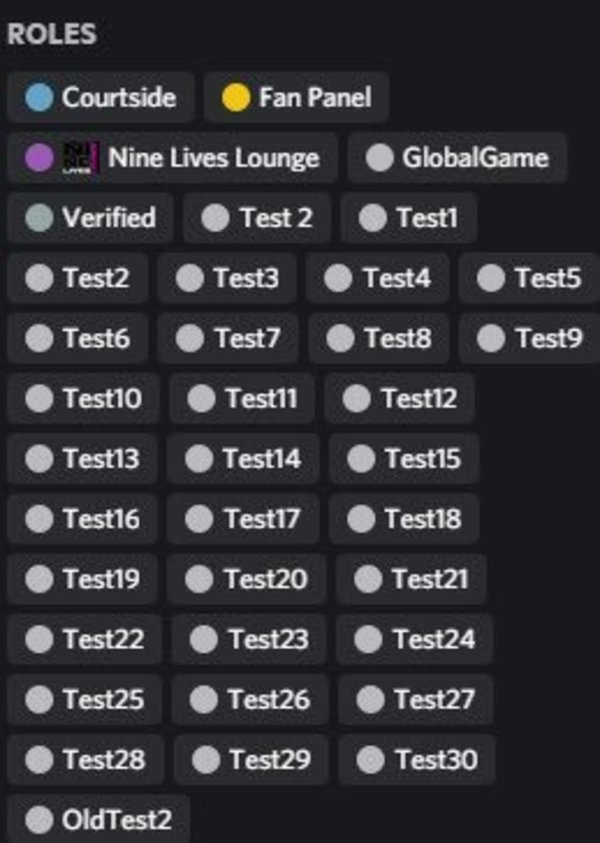 Along with the Collector Score boosts and the airdrops starting in the Fresh Threads drop, it seems like Dapper is starting to put more of an emphasis on rewarding full set holders.
We also saw the adjustment of the Shaquille O'Neal moment on Friday, re-mastering the footage to better showcase the highlight:
A revision for a footage issue has been implemented for last week's Shaquille O'Neal Vintage Vibes Challenge Reward. While the update has been pushed live, collectors may continue to see the original version of the video render until all caches have cleared
We've seen some amazing 'edits' from the community, and this moment in particular was re-done by @timelordTS. It appears Top Shot agreed with the changes!
If you've ventured out of Top Shot and into NFTs, the idea of being able to 'change' the video may seem weird — but the video highlight isn't actually part of what's minted on the blockchain: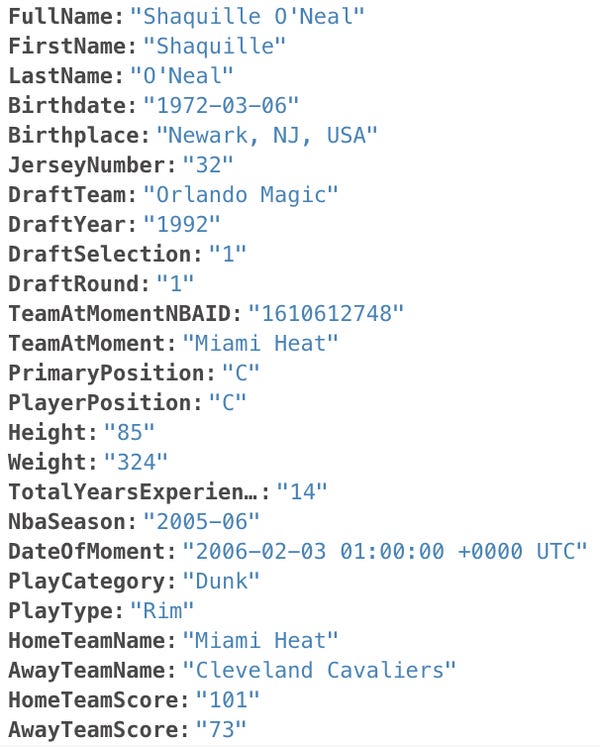 @PackripEwing @intangible_eth @SHAQ @timelord_ts This is on-chain and can't be changed for a play. https://t.co/BbxNamrbxY
Around The First Mint 🗣
The marathon that was Flow Fest has finally come to a close. We laughed, we cried, we had some WEIRD conversations. Shout out to LG for grinding out a month-long fest like a champ:
Flow Fest is over🟢

It's been quite the ride. Hard to describe what its like to do 5-10 shows a week featuring all the cool stuff building #onFlow

Big shoutout to our partners at @flow_blockchain @flowverse_ and everyone who brought this to life

Hope you scored pack or two📦!
Thanks for reading! — Zach @ The First Mint
Not Subscribed to The First Mint Newsletter? Let's change that.
Follow The First Mint on Twitter at @TheFirstMint.
Follow Zach on Twitter at @GhostOfGregOden.
In order to unsubscribe, click here.
If you were forwarded this newsletter and you like it, you can subscribe here.
Created with Revue by Twitter.
Vancouver, British Columbia, Canada