Introducing First Mint Fest 🎉
The First Mint
Featuring First Mint Fest Details, Rare Pack Drop, the Luckiest Man on Top Shot and More

Good Morning, NBA Top Shot Squad! Happy Thursday! Hope you had some luck in yesterday's drop, and a special shout out to the readers who snagged one of our Day One NFTs on Tuesday! Let's get into all the action from the last few days — but first, a special announcement from LG Doucet: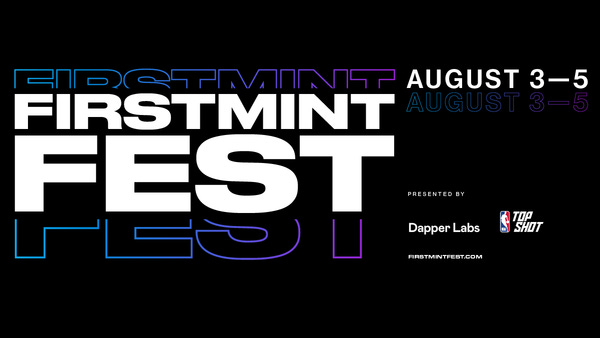 To our community,
On Tuesday we dropped our NFT, and concluded the initial phase of The First Mint. And yesterday, we announced the start of the second phase: First Mint Fest, a 3-day online NFT festival full of streams, panels, and prizes, presented by NBA Top Shot. Yes, that's right - Top Shot is the title sponsor of the event.
Who is the fest for? Well, it's for NFT newbies to discover new parts of the industry, and for crypto veterans to level up their knowledge. It's for people who are thirsty for more in NFTs, and want to see what else the space can offer. Oh, and it's FREE. So we hope to see you there!



Ready to take your collection to the next level? The Evaluate platform features tools for Challenge Tracking, Account Valuation, and the ability to shape Top Shot Sales Data as you please.

Quick Hits 👊
🔹Did you score a rare pack yesterday? Top Shot's first implementation of the tiered queue system during the 'And Then There Were 4' drop was smooth sailing, with all three queues going off without a hitch.
If you've been around for a bit, you might remember the past struggles when implementing new tech into the drops, so kudos to the Dapper devs for a job well done.
Wondering what the prices are looking like on the shiny new rare moments from ATTW4? The post-drop data: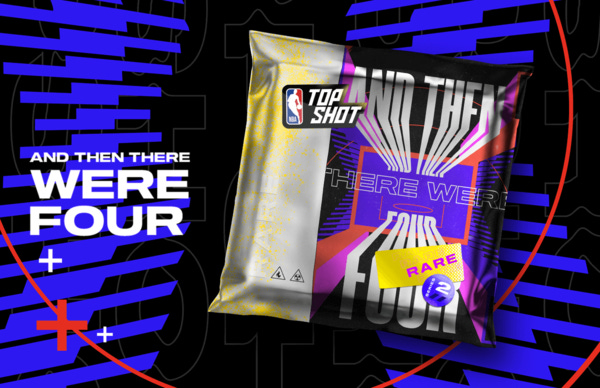 ATTWF Current Ask: 💰$2,141💰

Split up by *potential* challenge:
(not yet posted)

🟠$369 Devin Booker
🟠$355 Chris Paul
🔵$187 Paul George
🔵$142 Reggie Jackson
🔵$140 Patrick Beverley

🟢$300 Giannis
🔴$215 Trae Young
🟢$169 Jrue Holiday
🔴$134 John Collins
🔴$130 Clint Capela https://t.co/UPuQ6Xcutr
On a personal note, I scored my first non-common pack in what feels like a century, and will be opening it tonight on The First Mint Live Show! The streak of queue Ls has finally been broken!
🔹Speaking of the Live Show… We hope to see you at 8 PM EST/ 5 PM PST on our Twitch channel for a fun one — with LG & Phil, special guest Packrip Ewing and several other members of the community! Topics include TFM Fest, the All-Star Freaks project, Space Jam NFTs and some big time pack pulls.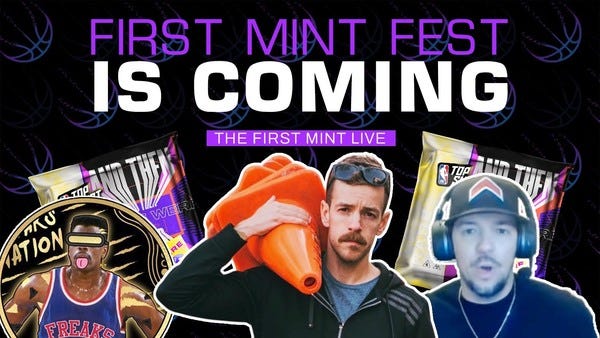 🔹 Some people just have a horseshoe… The lucky winners of The 'Finals Access Unlocked' trip to Game 5 of the NBA Finals were revealed on Tuesday: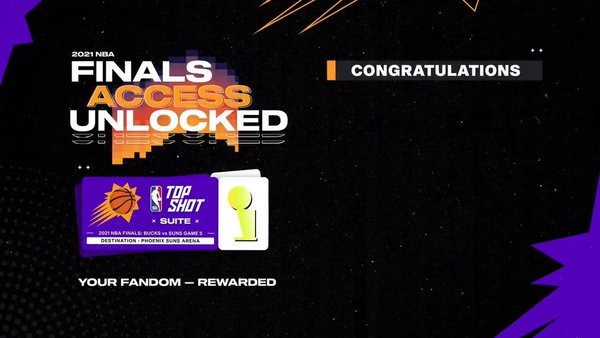 Congrats to the 8 winners coming to the first-ever Top Shot Suite in Phoenix for @suns x @bucks #NBAFinals Game 5!

#NBATopShotThis https://t.co/05OUh3NQqo
But even after winning an amazing trip, one user wasn't done with his improbable run of Top Shot luck this week — pulling the #1 serial Chris Paul rare moment in yesterday's drop: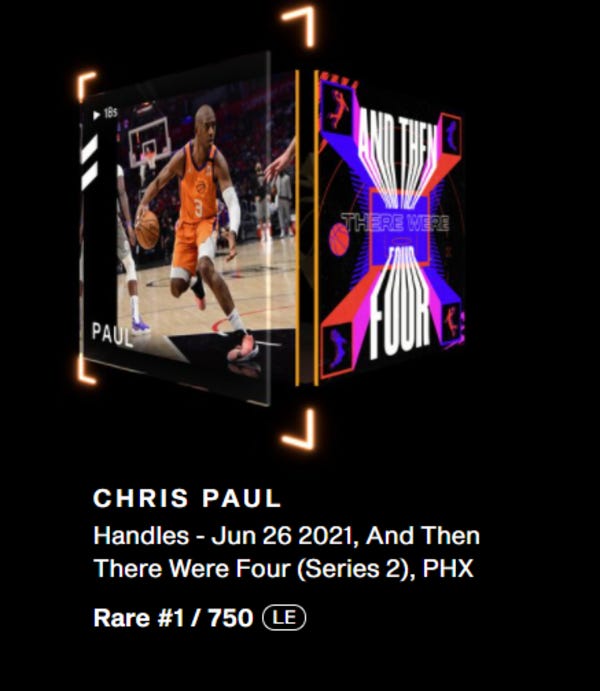 I can't believe I just pulled this... https://t.co/aJFSeeHMLV
You might want to go grab a few lottery tickets this week while you're running this hot, Andrew.
🔹The Economist speaks. We've had several references to Top Shot's in-house economist over the last few months (Weeks? Days? NFT time distorts reality), but had yet to see the mysterious figure make an appearance — until Wednesday.
In the latest Top Shot blog, we got a letter from the Economist on the multi-queue system, with insights into how the team approaches choosing requirements and levels for the various queues. A new Twitter handle was created, @NBATopShotEcon, which will presumably provide updates and data going forward.
I tweeted this yesterday, but this is how I picture the Economist every time they are brought up in 'Office Hours':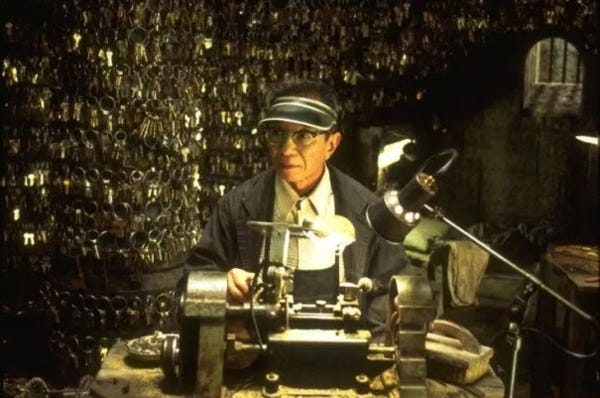 I don't know why, but I picture the mysterious @nbatopshot economist in my head as the Keymaker from The Matrix, sitting in room with all sorts of data: https://t.co/8GTBToRbTq https://t.co/fPe9mu1K62
🔹Get your Showcase for last night's Finals Quest in! This one involves 7 out of the top 10 players in plus/minus for the game (exact players needed can be found here).
Don't forget, in addition to the playoff pack prizes, each Quest completion gives you a chance at the Grand Prize drawings for a shot at a legendary or rare pack. These have been an easy, fun tie in to watching the Finals — and we're still just scratching the surface of how moments can be incorporated into in-game viewership.

Around The First Mint 🗣
🎧 Pay This Athlete In Bitcoin (Feat. Olivier Aubin-Mercier)
We recap The First Mint NFT drop and dive briefly into the week ahead in Top Shot (hint: we might in for a pack drought after today's drop!). Then, we have a featured interview with Olivier Aubin Mercier, a French Canadian MMA fighter who wears a Bitcoin QR code when he fights. 
🎧The Pundits Pick The Finals (Feat. Taylor Stein, Steef, & Chugs)
📰 Miss an earlier edition of The First Mint Newsletter? Check out the archive here.
Thanks for reading! — Zach @ The First Mint
Not Subscribed to The First Mint Newsletter? Let's change that.
Follow The First Mint on Twitter at @TheFirstMint.
Follow Zach on Twitter at @GhostOfGregOden.
In order to unsubscribe, click here.
If you were forwarded this newsletter and you like it, you can subscribe here.
Created with Revue by Twitter.
Vancouver, British Columbia, Canada