Legendary Bags Incoming 🎒
The First Mint
Featuring the 'In Her Bag' Drop, Archive Set Release, Marketing Mishaps, Candy Schedule and More

GM, NBA Top Shot Legends! Happy Tuesday! Hope you had a relaxing weekend (wen NFL moments?!), and are all rested up for an eventful week ahead! Let's get into all the action from the last few days:

A Legendary Drop 🎒
Are you feeling legendary today? We've got the WNBA 'In Her Bag' Finals packs dropping at 11 AM PT (Priority Queue) and 1 PM PT (General Queue). The details: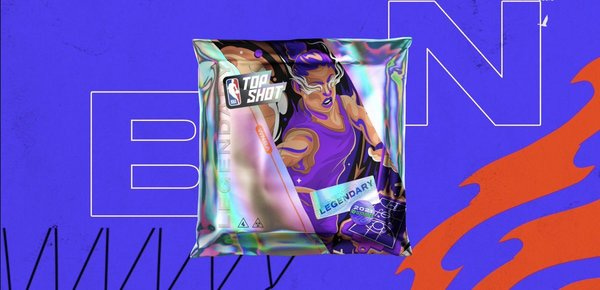 🎒 @WNBA Legendary Drop: In Her Bag 🎒

Details:
🔹$599
🔹/125 Mint
🔹18x Legendary Moments
🔹Oct. 26

2,025 Packs:
📦 1x Legendary IN HER BAG
📦 2x Rare RUN IT BACK
📦 4x Common BEST OF 2021

Collector Score:
🔢 12.5K for PQ
🔢 3.5K for GQ

More Info:
https://t.co/YE4O4m1P6r https://t.co/cB0UNxzxk5
It'll be interesting to see how many users line up for this one, as the $599 price point may cause some sticker shock for collectors who aren't hardcore WNBA fans. But with two Run It Back moments also in each pack, there could be some major home runs for those who score some lucky pulls.
Wondering what the odds are? LiveToken has you covered (numbers assume all users who qualify will line up, which will definitely not be the case):
2/ Based on 1025 packs being available in GQ and 1000 packs in PQ, here are the current odds, assuming all eligible show up:

🍀 PQ: 13.6%
🍀 GQ: 2.86%

https://t.co/PBCwGxzVkm
Full thread on the moments available in tomorrow's drop here.
Archive Allure 📚
The 'In Her Bag' drop isn't the only pack to be excited about this week. Top Shot announced the second release of the Archive Set, which will will drop Thursday starting at 11 AM PT: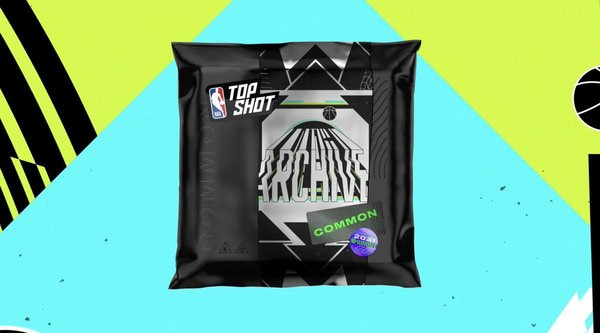 🧰ARCHIVE DROP 2🧰

🔥In PQ1, you'll have the *opportunity* to buy up to 3X PACKS🔥

INCLUDES
📦129k Packs
📦Both RIB years
📦Shaq / Vince / more

DETAILS
🔐Oct 28
🔐$19/pack
🔐10-20k Mint
🔐3x Moments

QUEUES
➡️PQ1 / 11am PT / 3k CS / 90k Packs
➡️GQ / 1pm PT / 30 CS / All others https://t.co/eykowv9C7w
An interesting wrinkle, as noted in the tweet above, is the ability to buy up to 3 packs in the queue. While it's exciting to have an opportunity to snag some more 'historic' moments, I still can't help but feel these commons with high mints seriously hurt the 'special' feel of throwback highlights.
The longer the list of moments for someone like Vince Carter — for example — gets, the less excited I am. We'll see what effect it has on the higher tier and existing Run It Backs… But i definitely expected a higher price point for the recent Vintage Vibes Vince Carter: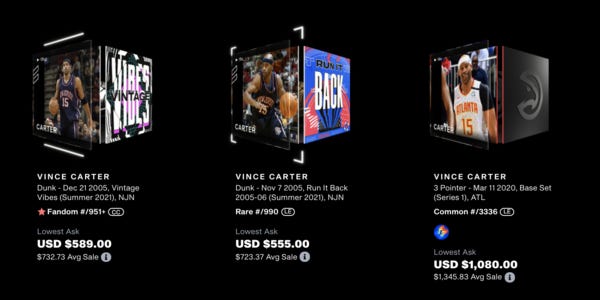 Marketing Machine 🤔
It just hit me that I'm gonna be on @nbatopshot soon 🔥
You might've seen this tweet hit your timeline last week from rookie Jalen Suggs. It seemed organic and humble, and was instantly shared gleefully around the Top Shot community.
Did you see this one, too?
Just realized I'm gonna be on @nbatopshot 🔥
Or how about this one?
It's going to be crazy to see one of my plays on @nbatopshot 👀
Hmm… Sensing a pattern? At first glance, it was awesome to see Top Shot getting some of the top rookies in the league to talk about the product. But man, I wish they would've just changed up the wording a bit!
In what seems like an obvious paid marketing/partnership now, some of the execution was likely out of Top Shot's hands. And to the average NBA fan not into NFTs, it'll likely accomplish the awareness/hype they wanted.
But in the NFT world, authenticity matters SO much. Our community is constantly sniffing out inauthentic promotions, whether thats from a C-List celebrity dropping an NFT or an influencer shilling a new project every week. I'd much prefer to see marketing with players that truly love the platform, rather than the same paid tweet mindlessly sent by each stud rookie.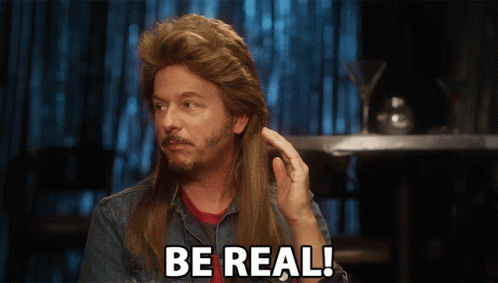 Speaking of super authentic NBA player ads, remember this gem from Markelle Fultz after being drafted?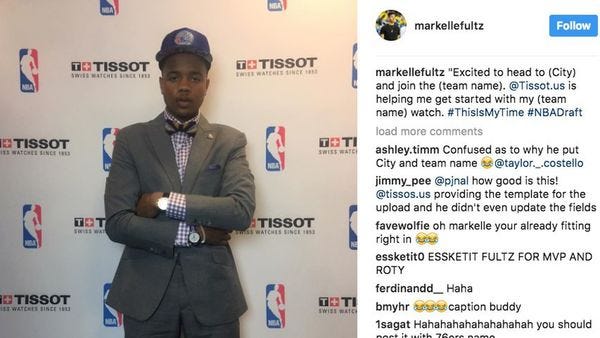 Candy Rundown 🍭
It's a busy week of drops for our friends at Candy Digital. Snag some awesome MLB NFTs starting TODAY at 9 AM PT with the public All-Star pack drop. A full rundown below: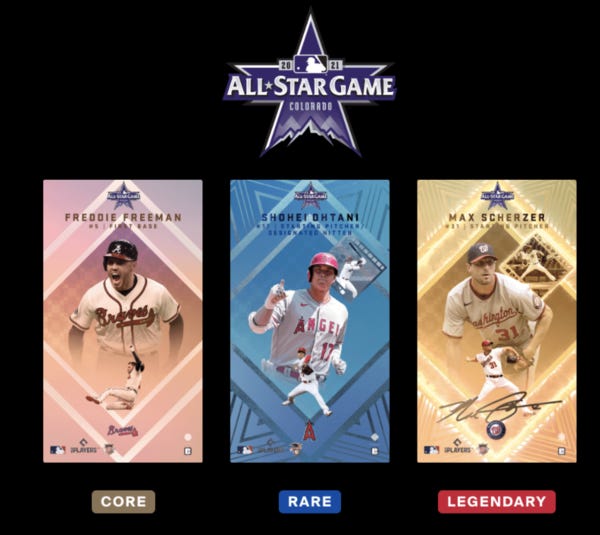 It's a PACKED week for @MLB x @CandyDigital 🍭

A full rundown 📜

ALL STAR PACKS
⭐️ Mon | 10,000 Early Access | SOLD OUT
⭐️ Tues | 6,533 PUBLIC Sale | 12 PM ET

UNCUT DIAMOND PACKS
💎 Thurs | 2,000 Early Access | 1 PM ET
💎 Thurs | 6,307 PUBLIC Sale | 3 PM ET

Cont'd 🔻 https://t.co/SqrFzGBbWa
Register Now for public access here!

Around The First Mint 🗣
🎧 A Big Week in Sports NFTs (Feat. Shane Small)
We kick this week off with a dive into KLAY THOMPSON + THE SERIES 3 ROADMAP!! Then we sit down with Shane Small, Head Creative at Candy Digital which is dropping their first ever officially licensed MLB Icon Packs this week that will feature MLB All Stars and Rookies. 
🐦 Twitter Spaces: The Series 3 Roadmap
📹 TFM Live: Enter The Locker Room
🎧Players To Grab Before Its Too Late (Feat. Brandon Sowle)
Thanks for reading! — Zach @ The First Mint
Not Subscribed to The First Mint Newsletter? Let's change that.
Follow The First Mint on Twitter at @TheFirstMint.
Follow Zach on Twitter at @GhostOfGregOden.
In order to unsubscribe, click here.
If you were forwarded this newsletter and you like it, you can subscribe here.
Created with Revue by Twitter.
Vancouver, British Columbia, Canada