Leveling Up On Utility 📶
The First Mint
Featuring An Exciting Announcement, Hustle & Show Return, Flash Challenge Fun, All Day Excitement & More

Good Morning, NFT Weekend Warriors! Happy Saturday — hope you had an excellent week! Let's get into all the action from the last few days:

Announcement: TFM x The Player's Lounge 🤝

The First Mint is proud to partner with The Players Lounge for their DGD Mafia drop this Sunday January 9th! And yes, this is the FIRST EVER Collegiate Athlete PFP project in the NFT space, and one created by the players and for the fans.
This is also an excellent use of NIL (Name, Image and Likeness), that enables college athletes to create revenue for themselves This GENESIS drop features 5,000 NFTs of the DGD Mafia, and the team has plans to soon expand to other schools.
This project is dropping on FLOW and will be featured in the Dapper Wallet, meaning you can use your Dapper Balance to purchase. There are tons of benefits planned for holders, including access to future drops, exclusive merch, and in-season film sessions with players!
The drop happens tomorrow @ 12pm ET. We will be on Twitter Spaces LIVE for the drop. Sign up here: https://www.theplayerslounge.io/

Hustle & Show Time 💦
NBA Top Shot announced the next major drop on Thursday, with Hustle & Show making its return for Series 3 next week!
The details: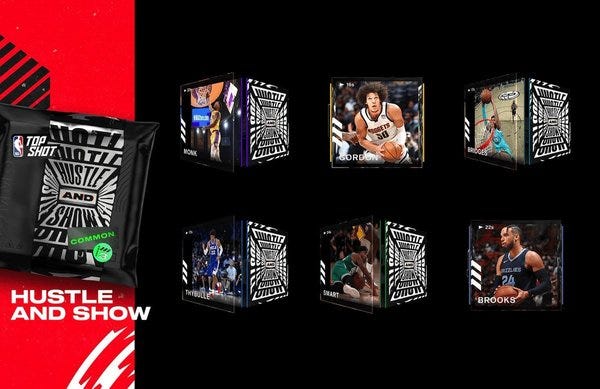 💦 HUSTLE & SHOW 💦

DETAILS:
🗓 Jan. 11 @ 11 AM PST
📦 155,000 Packs
🏷 $14 | Limit 2 / Txn
✈️ Full S2 H&S Set = 3 Pack Airdrop
✌️ First of 2 H&S Drops

Moments (/18k)
👟 Turner
👟 Thybulle
👟 Smart
👟 Brooks
👟 Vassell
👟 G. Brown
👟 Monk
👟 Gordon
👟 KAT
👟 Miles Bridges https://t.co/QKxSzGOD3B
There was also a Steph Curry moment featured in the reveal, which looks to be one of the Challenge Rewards!
Love to see the airdrops continue throughout Series 3, with those who collected the full S2 Hustle & Show set earning three free packs. A nice little incentive to go for sets and better organize and shape your collection.
Between airdrops and Flash Challenges, the 'wen utility' crowd doesn't have much to complain about at the moment!
Stoked that the Hustle & Show set is making it's return next week for @nbatopshot. Even more stoked that holding the full H&S S2 set gets me three free packs! Love the utility.

Flash Challenge Fun ⚡️
Speaking of Flash Challenges… We got another one last night! An Archive Pack is up for grabs for those who can snag the Top scorers from each of Friday's 9 games. Full details here.
It's hard to overstate the success of the Flash Challenges in Series 3 — helping to bolster sentiment and get collectors actively involved in following along with the games. Some users go even deeper to grind the Flash Challenge streets: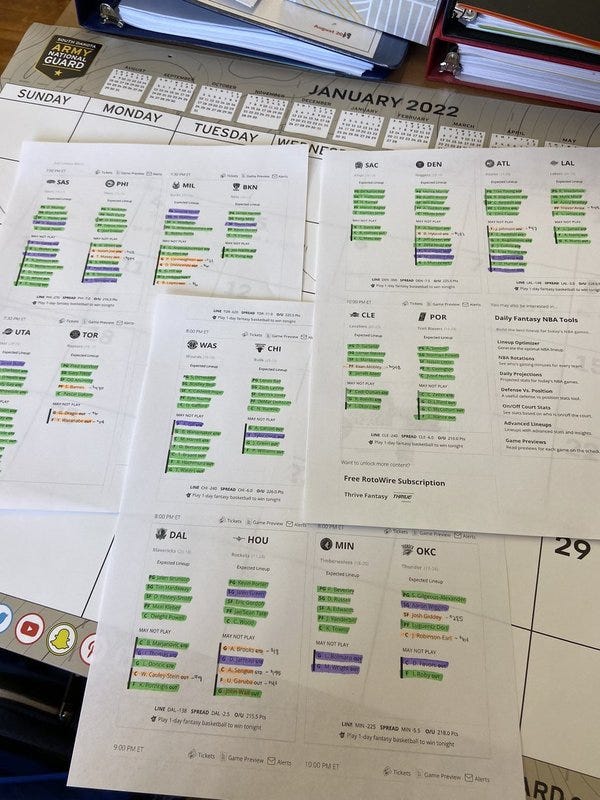 My Flash Challenge daily routine: Expected starting lineups. green=owned, purple=no moment, orange=unowned (and cost)
Anyone else do this? #NBATopShotThis @nbatopshot @TheFirstMint https://t.co/FxEoQtWKKJ
How I envision Mr. Wince probably watching the games:

All Day Excitement 🏈
We had the NFL All Day Week 17 Standard and Premium drops Friday afternoon, with some especially nice moments up for grabs.
And one of the cooler things we've seen come out of All Day so far is the ability to pack different rarities in standard packs — like this INSANE pull from @ralverez805: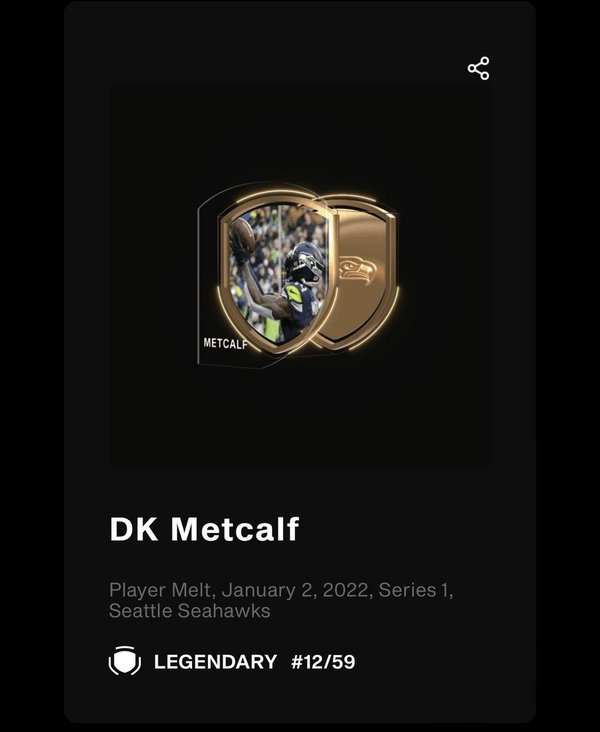 Flipping out right now! @NFLALLDAY https://t.co/FCR2nxomDi
Can we pleaseeee see this come to Top Shot? Having Rares and Legendaries (even if it is a .01 percent chance) in a common pack would make ripping those base moments a million times more exciting.

Around The First Mint 🗣
Some fun data on the FLOW PFP wars: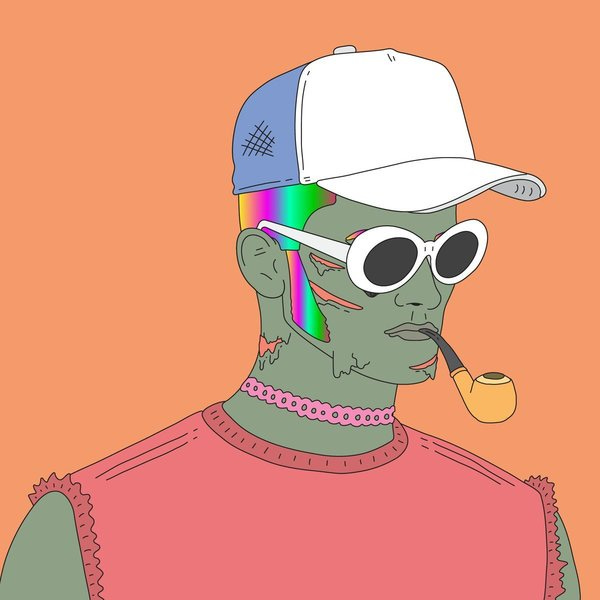 The $FLOW PFP scene is heating up🔥

BALLERZ
🏀Floor: $1,499
🏀Listed: 1,756 (~18%)
🏀Owners: 4,014
🏀MP Volume: $6.1M

FLOVATAR
🤖Floor: 19 FLOW (Spark)
🤖Burned: 4,207 (~42%)
🤖MP Volume: $512k

HOODLUMS
🧑‍🎤Floor: $997
🧑‍🎤No other info available

GENIES 🎤 Coming Soon! https://t.co/XXaTNrqLU7
🐦 Live: The Unofficial 2022 Top Shot Preview
🎥 TFM Live: Ballerz, Phil Changes His PFP, Ben Mezrich
Thanks for reading! — Zach @ The First Mint
Not Subscribed to The First Mint Newsletter? Let's change that.
Follow The First Mint on Twitter at @TheFirstMint.
Follow Zach on Twitter at @GhostOfGregOden.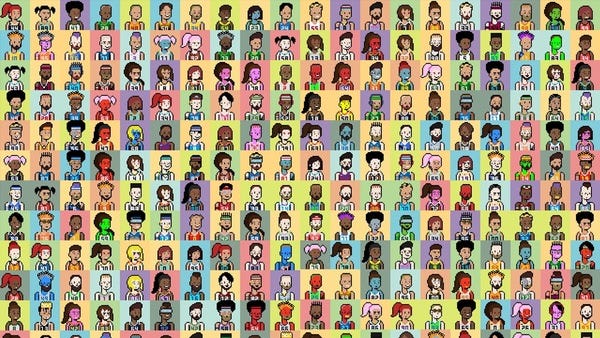 In order to unsubscribe, click here.
If you were forwarded this newsletter and you like it, you can subscribe here.
Created with Revue by Twitter.
Vancouver, British Columbia, Canada