Making MVP Trading Decisions 🌟
The First Mint
Featuring New Badges, A Slick Upgrade, Hustle & Show Airdrops, Round 2 Tickets & More
Good Morning, NFT Squad! Cheers, it's the weekend! Hope your week was a fantastic one!
My team has only been out of the NBA Playoffs for a few days, but I'm already in withdrawal. This is how it feels watching the rest of the league:
Let's get into all the action from the last few days:
——–
P.S. — Today is a wild one in the broader NFT space, with Yuga / Bored Ape Yacht Club's OtherSide sale happening TONIGHT. This should be one of the bigger drops of the year  — and it feels like the entire space has been on pause waiting to see how it plays out.
Only those who KYC'd/registered with Yuga's mysterious page last month are eligible to mint, with each 'deed' priced at 305 $APE (roughly $7,000 USD at current prices). For those unfamiliar, a good primer on OtherSide here.
TFM Day Ones — join us in Discord voice chat tomorrow night as the drop happens to break down all the madness! And good luck to those going for the next addition to Yuga's collection!

MVP Moves 🌟
Moar badges!?!
Amongst some other slick UI/UX updates to the Top Shot interface on Friday, we got a new badge joining the group: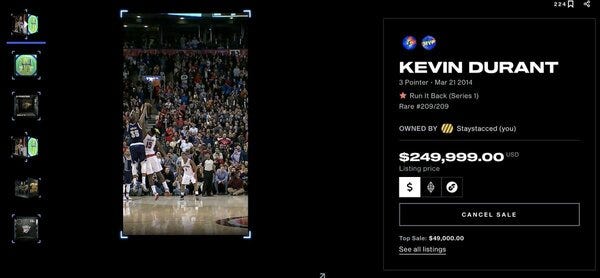 Been waiting for this day for a while now.

What's up, MVP Badges? @KDTrey5 @nbatopshot https://t.co/u4jH8wEdj7
Yes, the long-awaited MVP badge is here, and now featured on several moments on the platform:
NBA:
Giannis Antetokoumnpo Series 1 Moments

Nikola Jokic Series 2 Moments

Kevin Durant 2013-2014 RIB Moment

Steve Nash 2005-2006 Vintage Vibes + RIB Moment

Shaquille O'Neal 1999-2000 All-Star Classics Moment
WNBA:
Jonquel Jones Best Of 2021 Moment

Breanna Stewart RIB Moment

Candace Parker RIB Moment

Tamika Catchings RIB Moment

Diana Taurasi RIB Moment
Full blog here. I like badges, and any accolade that gives some differentiation to the various moments on the platform. I would assume this also opens the door for other award winners in the future (Defensive, Rookie, MIP), which will add some more fun.
And for the most accessible of the bunch, the badge upgrade resulted in a nice bump in the marketplace: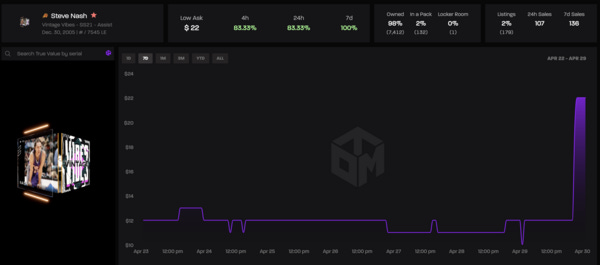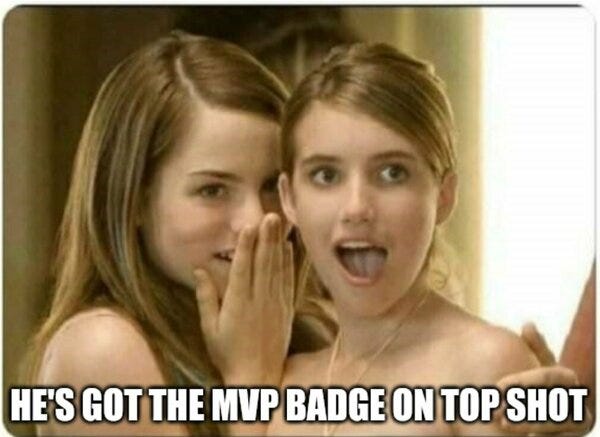 In terms of other UI updates, a new display in the MP for rare and legendary moments was a nice touch: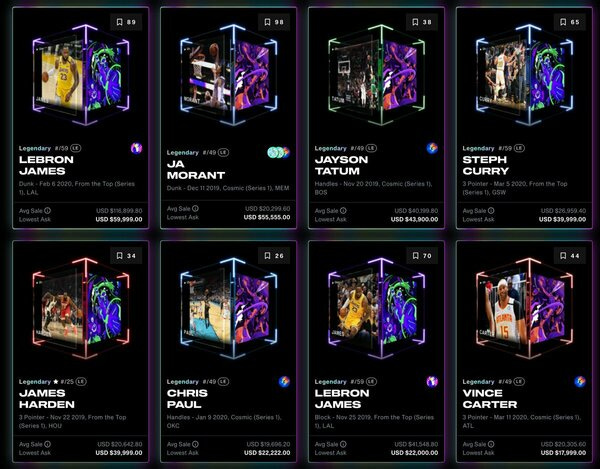 Jayne Peressini (justjayne.eth)
How's everyone liking the new Marketplace updates on @nbatopshot? https://t.co/XpyWcbPdZQ

Round 2 Rewards 🎟
With the final games of the First Round wrapping up (only Memphis vs. Minnesota left as of this writing), Top Shot released the next group of collectors heading to the Semi-Finals.
Full list here. One curious name stuck out (can't confirm if it's the real person, but would be hilarious if so!):
Pretty sure the Assistant GM of the C's just won Game 5 tickets from @nbatopshot. 😂😂😂

CC: @mikezarren
Unless someone is impersonating the Assistant GM of the Celtics, Mike Zarren might have just scored some free tickets to the team he helps run. We know Daryl Morey is active on Top Shot, so I'm sure there are others!
Also announced on Friday — the distribution method for the next Hustle & Show packs, which will come via airdrop (as mentioned in the updated Roadmap).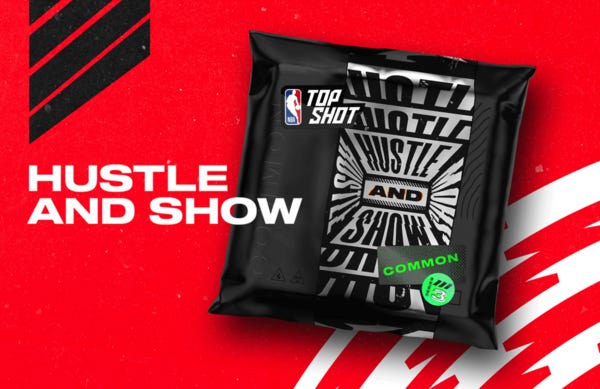 📸 TOPSHOT | HUSTLE & SHOW SNAPSHOT📸

🤳Snapshot taken at 2:30pm PDT today

2️⃣ Each pack comes with 2x H&S Moments.

⭐H&S S2 Holders get a pack

⭐H&S S3 Holders get a pack

🚨Last 30k KYC'd collectors to spend $20+ in Marketplace get a pack.

📦 Packs sent out mid-next week https://t.co/CcVyLTXcRO
Between this airdrop and the use of Challenges to distribute playoff packs, I like that Dapper is distributing supply via rewarding users instead of straight sales. Now we just need more users!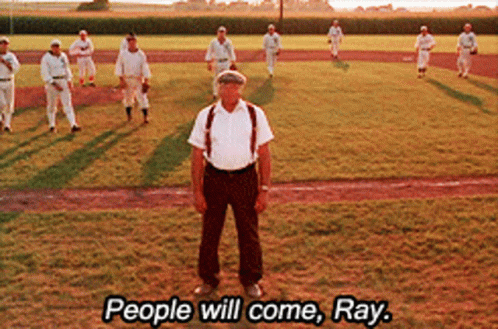 TFM x Nifty's 🤝
TFM's partnership with Nifty's and The Matrix Avatars is shifting into a new gear with the exciting launch of Mission 2. You can now burn your Glitch in the Matrix NFTs to earn XP (Experience Points). Here's how it works. 
Once you have your XP, use it to upgrade your Matrix Avatar in future missions, or redeem it to move up the leaderboard for Mission 2. Be sure to choose wisely. There is a leaderboard for both Red and Blue pilled Avatars, so be sure to pill your Avatar if you want to participate. 
Earn Glitch in the Matrix NFTs by tuning into Nifty's Stages, Spaces, and socials– they are still giving many of them away. You can also get some on the marketplace — current floor is $4 USD each.
But what can you win for being on the top of the leaderboard? Here are some of the fabulous prizes: 
Digital Display of your Matrix Avatar

Custom Trading Card of your Matrix Avatar

Glitch in the Matrix Hoodie

Rare Matrix Avatar NFTs

Matrix Artifact NFTs (different than the ones that already exist)
Learn more details by checking out TFM's latest thread about the project. For those who missed the Thursday Nifty's Spaces with LG, no worries– you can access the recording here. Stay tuned to TFM for more Nifty's and The Matrix Avatars news in the coming weeks.

Around The First Mint 🗣
🎧 From WoW Raids to Rumble Kongs (Feat. Marcus Blasche)
🐦 This Week in NFTs | NFL | NBA | Flunks | Alpha
Thanks for reading! — Zach @ The First Mint
Not Subscribed to The First Mint Newsletter? Let's change that.
Follow The First Mint on Twitter at @TheFirstMint.
Follow Zach on Twitter at @GhostOfGregOden.
In order to unsubscribe, click here.
If you were forwarded this newsletter and you like it, you can subscribe here.
Created with Revue by Twitter.
Vancouver, British Columbia, Canada