Moment Bidding Incoming? 🏪
The First Mint
Featuring Challenges Galore, A New Flash Format, News From the Lab, Bales Incoming & More

gm, NFT Squad! Happy Saturday — hope your weekend is off to an excellent start! I also hope your week went better than my Chicago Bulls' did — with two painful massacres on national TV in the last three days. But, we've got some fun NFL playoff action all weekend to wash the pain away!
Let's get into all the action from the last few days:
P.S. — Programming Note: if you're a listener to our Podcast and Twitter Spaces, we've broken them into two separate feeds! The pod will be in its normal spot, with our live content moving here. Thanks for listening!

A New Challenge Format ⚡️
We've seen plenty of innovation in the Top Shot challenge space over Series 3, and on Friday we got a new format — a weekend-long Flash Challenge!
Collectors will need the ten players that score the most total points between now through Sunday night, adding another dynamic to potential marketplace speculation.
Instead of one night, we've got three to analyze — and what teams have multiple games, which players have big games on Friday, etc. will all likely be speculated on in the market.
If only we had some sort of momentum graph to see which moments were part of the speculation…
Big brain @TheMomentNerd looks to have us covered soon: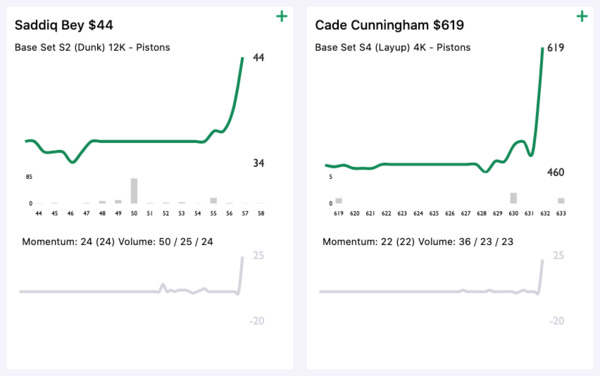 Tell me the Pistons are playing two games this weekend without telling me the Pistons are playing two games this weekend. 😂 🚀

I'm testing my code now for the challenge. It will track the scores for each night + the total. Should be live prior to tipoff. https://t.co/ibQVSPwPSq
In other challenge news, we saw the second leg of the Hustle & Show released, with Steph Curry up for grabs. The Kristaps Porzingis Challenge finished at 7501 completions, and currently sits at $140 on the marketplace after being distributed on Friday.
We ALSO got the distribution of the Evan Mobley Rewards from this week's Flash Challenge, coming in at 4,448 completions and $281 low ask. A challenge-filled week it's been!
Some very nice pulls out in the community, including this one from @Miles_Johnson_ (that phone battery is giving me anxiety, but congrats!):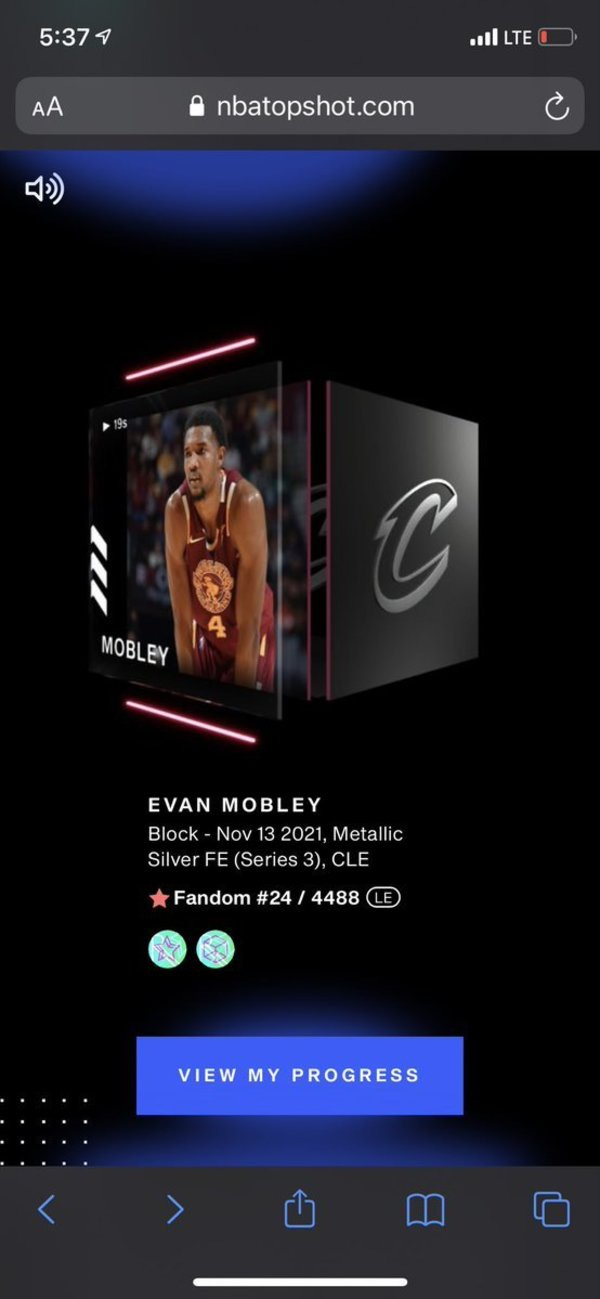 @TheFirstMint @TheReelPhilD @LgDoucet @jonboybeats I wasn't sure this was gonna be worth the $290 Vanderbilt moment but holy shit I lucked out https://t.co/GmScy38gxS

News From The Lab 🧪
The NBA Top Shot VIPs were treated to a Q&A on Friday, with some major details about upcoming features on the platform. Full recording:
NBA Top Shot: VIP Q&A with Arthur from Product (January 14, 2022)
0:00 Intro to Team and Events Overview0:03:30 Introduction to Arthur and Product0:12:53 Marketplace for Packs0:17:28 UX/Onboarding/Cueing0:22:32 Addressing p…
Of particular interest were the mentions on a bidding system (seemingly coming soon!), being able to trade full sets and burning moments (yes please!!!).
Even with the marketplace on a slow green climb, adding in features like a bidding system would make price discovery MUCH easier — a benefit for buyers and sellers. And making the supply deflationary with burning would be an absolute game-changer for a platform constantly dogged for a constant influx of moments.
An efficient market is a happy market!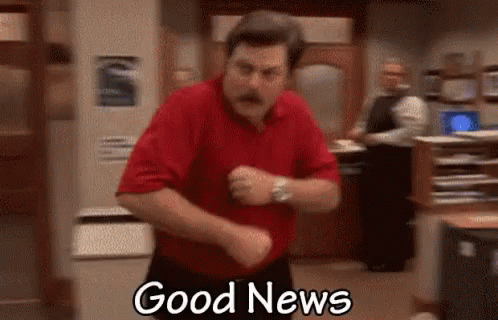 Bales Incoming ⭐️
LG has a special guest joining The First Mint Podcast on Monday:
A year ago tomorrow, the man @BalesFootball dropped "the post" about his NBA Top Shot purchase 💣

Its considered by many to be genesis of NFT mainstream; how thousands of sports fans discovered non fungibles🌋

And Monday, he makes his @TheFirstMint podcast debut🎙️ https://t.co/EDIYtQ4u8b
Jonathan Bales, daily fantasy sports guru and the master of contrarian thinking, has changed a lot of lives over the last year — mine included.
Tomorrow, I'm going to post an article similar to last year's. It will recap the Ja purchase, the past year for Top Shot and NFTs, and make predictions for 2022 https://t.co/x0dTFTqDyU
For many of us, The 'Bales Article' was the on-ramp for NBA Top Shot — and eventually the rabbithole of NFTs. When this article was posted in January of 2021, the vast majority of us had never heard the word NFT, let alone knew how to buy them.
A year later (decades in NFT time), and here we are. And many of us have Bales to thank for that nudge into the corner of the internet that has changed so many of our lives.
So thank you, Bales, and can't wait for this conversation!

Around The First Mint 🗣
🐦 Duncan Robinson Joins Us On Ballerz
NBA Star Duncan Robinson joins us LIVE on Twitter Spaces to talk about his secret BALLERZ purchases and his recent journey into Crypto. Then, Ros Gold appears out of nowhere to give the absolute most in depth scouting report that's ever happened in the history of Ballerz. Plus the NFT Genius teams hints at some sweet alpha coming in the near term for Ballerz.
🐦 Live: The $LOOKS Token + Future NFT Marketplace
🐦 Live: The Unofficial 2022 Top Shot Preview
Thanks for reading! — Zach @ The First Mint
Not Subscribed to The First Mint Newsletter? Let's change that.
Follow The First Mint on Twitter at @TheFirstMint.
Follow Zach on Twitter at @GhostOfGregOden.
In order to unsubscribe, click here.
If you were forwarded this newsletter and you like it, you can subscribe here.
Created with Revue by Twitter.
Vancouver, British Columbia, Canada