Packs On Pause ⏸
The First Mint
Featuring TS Distribution Issues, Pausing Packs, NBAxNFT Weirdness & More

GM, NFT Team! Hope your week has been a great one!
Some more ridiculously good NBA action yesterday, with a ridiculous Joel Embiid overtime buzzer-beater, a massive Bulls upset win (my heart is still recovering) and a decisive Celtics win. Playoffs, baby!
It's also a fun time in the (ETH) NFT space, with a nice positive buzz generating between the Moonbirds hype and the imminent Yugaverse land sale. Good vibes!
Let's get into all the action from the last few days:

Distribution Disruption ❌
The supply chain is disrupting distribution channels in real life — so it would only be logical that Top Shot would suffer the same fate, right? Right?!
We got a fresh edition of Dapper's Law on Tuesday, with yet another major mistake sending the community into a frenzy. Take a peep at this one:
There was an issue w distribution of 2021 NBA Playoffs packs for the Rise and Dime (R) Challenge. 620 collectors accidentally received 11 packs while the remaining 2654 will receive 1 pack as delivery remains ongoing.

We are sorry that these issues have mounted in recent weeks.
Yes, some users received 11 (!) packs, the old extra one mistake!
There's not much else to say — the mistakes keep mounting. And despite heartfelt comments and apologies from several members of the team, it's hard to trust after hearing the same messages over the last year.
A day after the mishap, we got one of the most exciting announcements in recent memory:
No pack drops this week
(A Web3 version of Bar Rescue's John Taffer coming into Dapper HQ to right the ship wouldn't be the worst thing in the world)
As I highlighted in Tuesday's newsletter, LG's Monday podcast detailed some of the current pitfalls with the structure of most sports collectible NFTs currently on the market (many which are reinventing the wheel that Dapper created with TS). And offered some solutions to help fix them!
Didn't get a chance to listen? He conveniently turned his thoughts into a tidy Twitter thread:
I wrote a pod about "Will Sports NFTs survive?" on @TheFirstMint

Its about the current supply/demand issues in card-style NFT sports projects

in short:
> New supply arrives
> Floor go down (dilution)
> Sentiment down
> Utility expected
> more supply rejected

So how to fix? /1
Let's hope this supply pause gives Dapper the break it needs to regroup and get things together.
All the bad news got you down? Here is Devin Booker fist-bumping a baby to brighten your mood: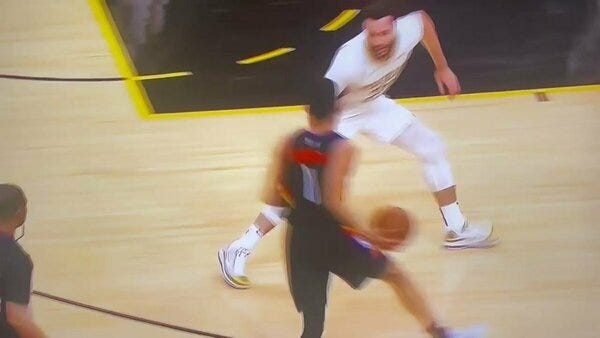 Devin Booker dapped up a baby after this shot. https://t.co/HrZpAEY8R4

NBA x Web3 Weirdness Pt.2 🤔
Remember the weirdness surrounding the mysterious NBAxNFT announcement last week? It became of more interest to Top Shot users after it was announced that many collectors would be eligible to mint the free NFT: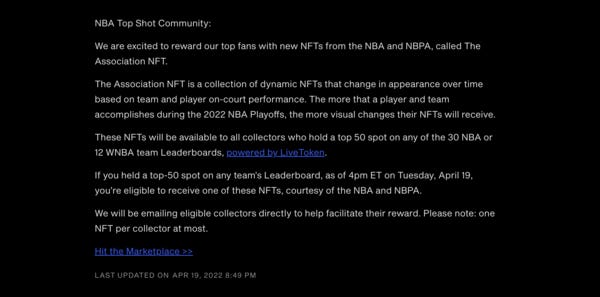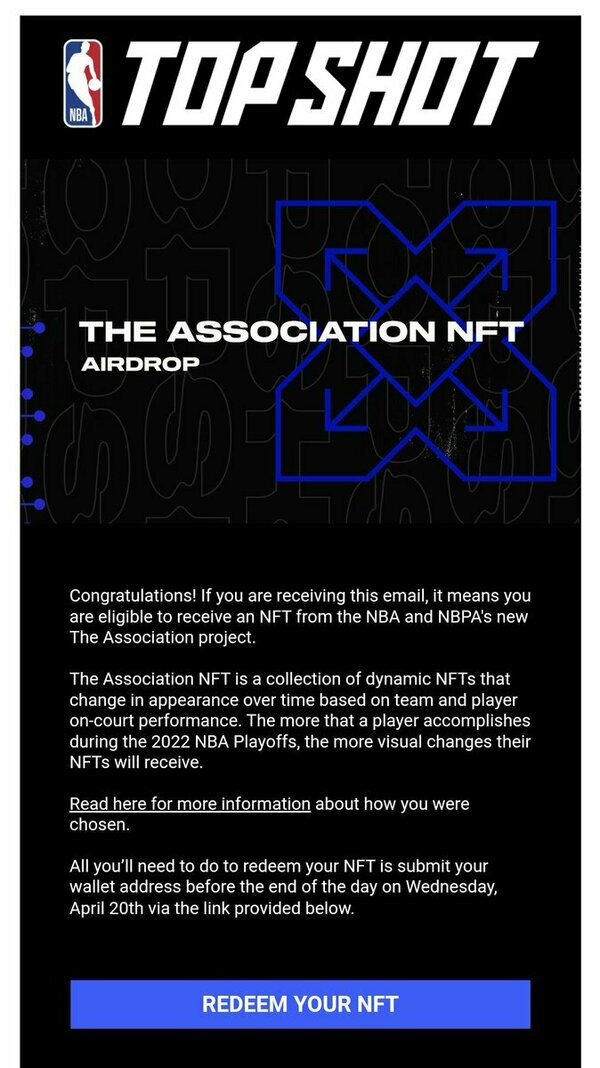 Just got this email from @nbatopshot regarding @NBAxNFT 👀 https://t.co/WAxMgOuJqo
But while the early communication and drama surrounding the project was bearish, the opportunity to get something from a mysterious NBA project for free isn't the worst lottery ticket.
This may shock you, but the official drop on Wednesday… Was a complete mess!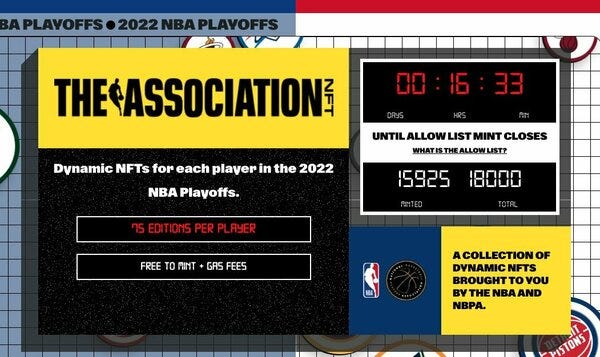 🏀"THE ASSOCIATION" UPDATE🏀

Wild day on the streets @NBAxNFT

Here's what we know:

Early on in the mint, it appears the contract was exploited. Some wallets minted more than permitted 1x NFT.

So minting was paused around 16k and many Allowlist ppl cannot mint

more⬇️ /1 https://t.co/mAS4AOBs4Y
After minting too much of the allotment due to the contract exploit, it's unclear what the road ahead is for TS users who were supposed to be on the list.
Despite the issues, the collection saw some sizable volume on the day, with 1.7k ETH (over $5M USD) in secondary sales and a .3 ETH floor as of this writing.
I'm not even going to try and predict where this thing heads — it's just weirdness all around.
One thing is for sure — the art sure makes me appreciate the polished look of NBA Top Shot moments (yikes!):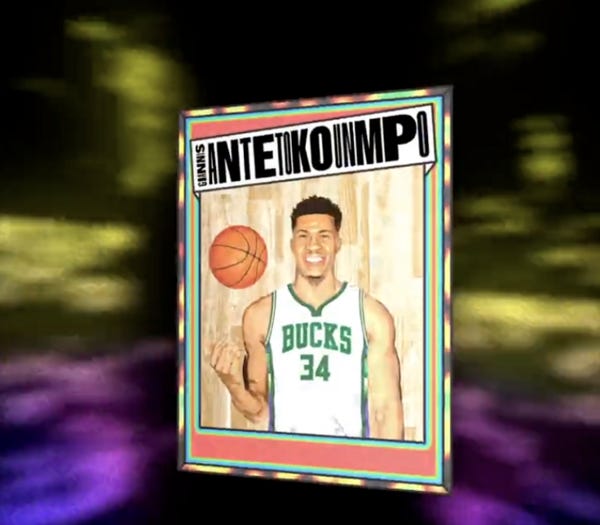 Around The First Mint 🗣
🐦 This Week in NFTs | NFL | NBA | Flunks | Alpha
🎧 The DC Comics Multiverse Comes to NFTs
Thanks for reading! — Zach @ The First Mint
Not Subscribed to The First Mint Newsletter? Let's change that.
Follow The First Mint on Twitter at @TheFirstMint.
Follow Zach on Twitter at @GhostOfGregOden.
In order to unsubscribe, click here.
If you were forwarded this newsletter and you like it, you can subscribe here.
Created with Revue by Twitter.
Vancouver, British Columbia, Canada