Playoff Power Moves 🔌
The First Mint
Featuring Top Shot in the Playoffs, Today's Game Recognize Game Drop, Challenge Corner & More

Good Morning, NFT Frens! Hope you're having a great week — and wishing you some luck in the queue during today's Game Recognize Game drop!
The NBA Playoffs are fast approaching — an exciting time for fans and collectors. And while my Bulls clinched a spot last night, the vibes are certainly… not great right now!
Those in the TFM discord know I am not Nikola Vucevic's biggest fan, so I'm beaming with pride that this tweet got some engagement (part Vooch haters, part Grayson Allen haters, part Bucks fans — a melting pot of the internet):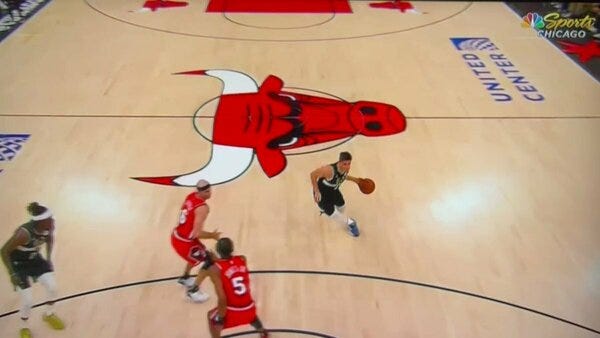 Vucevic whacking Grayson Allen is the best thing he's done in a Bulls uniform

https://t.co/ZckpvrRg8Z
It was also weird to see the Lakers get eliminated officially — LeBron James not being in the playoffs is just something that feels out of place. This 'One Shining Moment' compilation of the Lakers season had me rolling: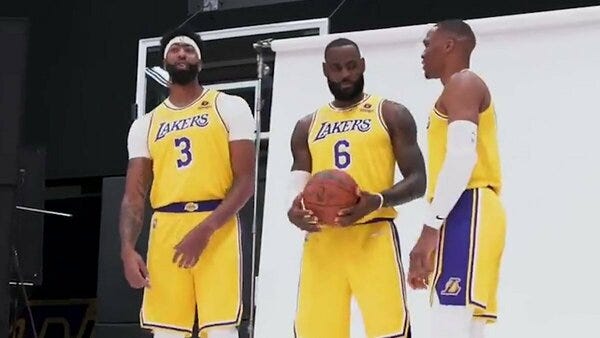 It's over.
One Shining Moment.
The 2021-2022 Los Angeles Lakers.

https://t.co/4Ip7JxK85e
Let's get into all the action from the last few days:

Playoff Power Moves 🏟
We got a big 'Playoff HQ' blog from Top Shot on Tuesday, revealing a flurry of plans for the upcoming NBA postseason.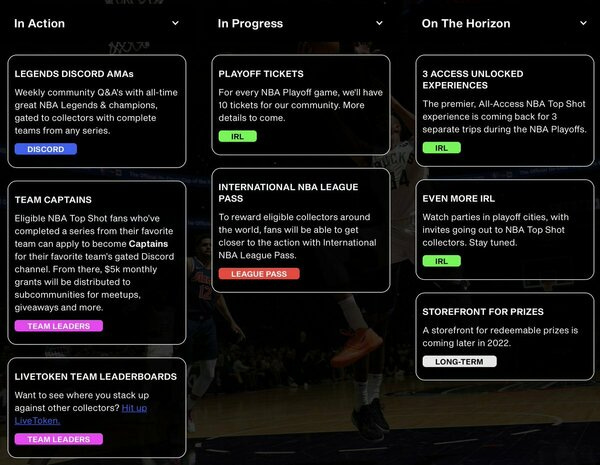 A snapshot of what Top Shot is offering NBA fans during the playoffs, from Discord chats to 10 tickets for every game.

https://t.co/d9RHFTEu73 https://t.co/7llb4I9Cwn
A few bullets to hit on:
Tickets for EVERY game is pretty sick, and it sounds like many more collectors will get a shot at some live action this year. Typically, a lucky few from a raffle get the experience of a lifetime while we all watch in envy — so this should be a good move for the broader community.
Team Captains are a long overdue idea, and can help further mobilize an already active group of sub-communities. A $5k monthly grant should also yield some cool opportunities. Good work, Dapper.
International League Pass — this is awesome, and would be a great feature during the full season for those overseas. You gotta feel for the diehard collectors across the world, queuing up for packs in the dead of night — they've earned it.
Overall, a solid playoff roadmap for Top Shot, with moves that increasingly seem to be more collector-focused.

Klay Day 🪴
Happy Klay Day (Pt 2)! The next Game Recognize Game drop, featuring curated moments from Klay Thompson, rolls through TODAY at 12 PM PST.
Have already hit on it a few times in previous Newsletters, but a few quick deets:
1 Queue, 50,000 Packs Available

$19, 4 moments (1 Guaranteed GRG minted to /10,000)
Full pack details here.
Love to see Derrick Rose get a 'comeback' moment, as he's truly reinvented himself from his early days in Chicago.
It's easy to forget, but pre-injury Derrick was one of the most electrifying players of all time (I always say Ja Morant is the closest we've seen to him).
One of my all-time favorite highlights of him dunking over LG Doucet Goran Dragic: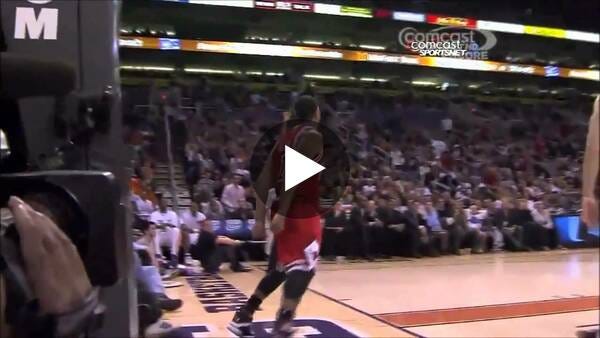 Derrick Rose Dunks - What are you doing Dragic?
Also, every clip of that dunk is grainy as hell — is 2010 that long ago that TV wasn't crisp?!?

Challenge Corner ⚡️
Flash Challenge: Past and Present
Reward: Jalen Suggs Throwdowns

Deadline: Tuesday, April 5 @ 10 AM PST
Reward: Ja Morant Extra Spice

Deadline: Friday, April 8 @ 11 AM PST

Around The First Mint 🗣
Big brain alert! Wil from The Littles hops joins us to day to chat about the shifting landscape of NFTs, launching his own project, staying sane with time management, and how he became a thought leader. Warning, this episode may cause you to run and buy The Littles.
🐦 This Week in NFTs | NFL | NBA | Flunks | Alpha
🎧 The DC Comics Multiverse Comes to NFTs
Thanks for reading! — Zach @ The First Mint
Not Subscribed to The First Mint Newsletter? Let's change that.
Follow The First Mint on Twitter at @TheFirstMint.
Follow Zach on Twitter at @GhostOfGregOden.
In order to unsubscribe, click here.
If you were forwarded this newsletter and you like it, you can subscribe here.
Created with Revue by Twitter.
Vancouver, British Columbia, Canada