Reaching For The Stars 🌟
The First Mint
Featuring A 'Stars' Teaser, KD Drop Recap, Flash Challenge Fun & More

gm, NFT Squad! Hope you all had an excellent weekend, and maybe even some luck in yesterday's drop!
Let's get into all the action from the last few days:

Stars Incoming? 🌟
We've got a few weeks until the NBA All Star Game, but it looks like Top Shot may be getting the party started a bit early: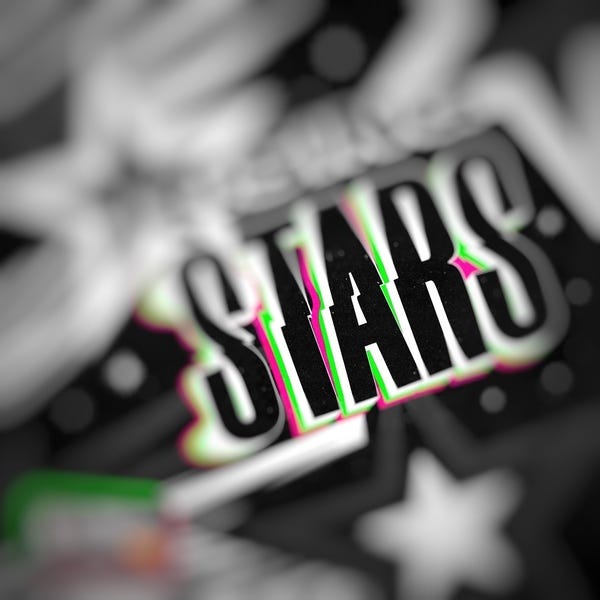 Coming soon. 👀 #NBATopShotThis https://t.co/OsERHa8yTd
Since we know from the Series 3 Roadmap that 'Seeing Stars' got the ax, this is likely alluding to the release of Rising Stars. From the Roadmap Blog:
This year we plan to celebrate the Rising Stars again, but in a new, more-accessible way through the Common Set. This will highlight plays from some of the game's most exciting up-and-coming players.  
And with the All-Star Game around the corner, a look at what we'll likely see:
We will also be bringing back the 2022 All-Star Game set in Series 3. We will not have a Seeing Stars set this season, meaning these will stand out more distinctly. Boasting our largest Rare mint count (2,022*) in the series, this set will be designed to put Rares from fan favorites within reach for many collectors. 
Additionally, Top Shot released a blog on Monday detailing the release of a Legendary moment for rookie Jalen Green. The moment will be minted to 99 and be available "in packs selling for $49 and $19 very soon"… Could this all be connected?

KD Drop Recap 🎢
After a drama-filled end to last week, the rescheduled KD Standard packs dropped Monday – sending users through another rollercoaster of emotions.
Shortly after the drop began, the line was paused and a curious message popped up in the queue:
"still not sure we shuffled those" 🙃 https://t.co/fTctbiGCJz
After the chaos on Friday, could you imagine if the shuffling was off AGAIN? But it might've just been quality control, as after about a 20 minute delay the queue resumed and we moved along (slowly).
I managed to get four packs, which resulted in 16 common 60k moments (disgusting). But some managed to hit it VERY big: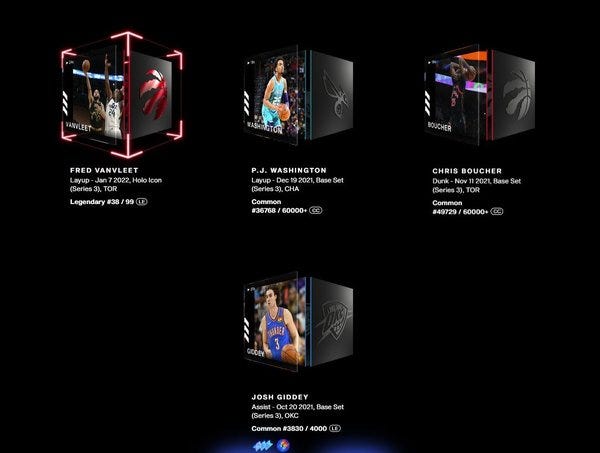 GUD PACK #NBATopShotThis https://t.co/18TFKugizW
The Game Recognize Game set currently sits at around $350 to complete post-drop, with Stephen Curry and Anthony Edwards holding the highest values at $76 and $72 as of this writing.

Flash Fun ⚡️
Two flashes in one night? In this economy?
Yes, we got not one but two Flash Challenges dropped on Monday, including both single night and full-week options. The one-nighter centered around rebounding, with a Nikola Vucevic MSFE reward (those who follow me on Twitter or from the TFM Discord know my feelings about big Vooch this year 🤬).
The week-long challenge, aptly named 'No Days Off', will run all the way through Sunday, with a different player required from each day's NBA action:
Monday, Feb. 7 —  any Moment from the NBA player with the most points.

Tuesday, Feb. 8 —  any Moment from the NBA player with the most points.

Wednesday, Feb. 9 —  any Moment from the NBA player with the most assists.

Thursday, Feb. 10 — any Moment from the NBA player with the most assists.

Friday, Feb. 11 — any Moment from the NBA player with the most rebounds.

Saturday, Feb. 12 — any Moment from the NBA player with the most rebounds.

Sunday, Feb. 13 — any Moment from the NBA player with the most three-pointers made.
Given the market stability/rise and overall engagement, it's a no brainer that Top Shot is doubling down on the consistent Flash Challenges. People love them, it's a great way to reward holders, and a fun speculation game for those trying to play the market.
Imagine when NFL All Day incorporates something similar with NFL/fantasy football next year…

BookMate x TFM 💸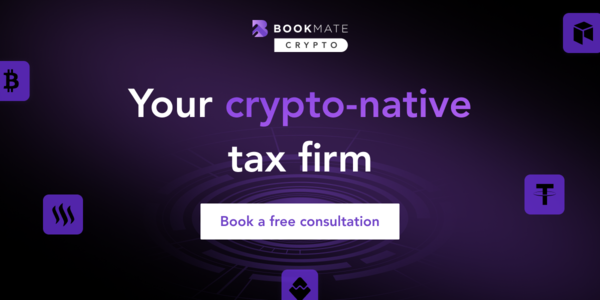 Trade NFTs? Bookmate is a full-service crypto tax firm that can help you file taxes. From DeFi, to trading, to NFTs, Bookmate can help you accurately report your crypto to the IRS (as well as any real estate, stock trading, or business income you have) while minimizing your tax burden. 
Bookmate is offering readers of The First Mint Newsletter a free 30-minute tax consultation to discuss your tax situation. Book a call today!

Around The First Mint 🗣
🎧 The Most Dramatic Week Ever In NFTs
Last week was legendary, but for all the wrong reasons. The @NFT account is a scam and has been suspended. The man running ENS Domains has old offensive tweets unearthed. And of course, a bug in Top Shot derails a massive pack drop. Despite all this, there is a silver lining that brings us all closer together.
🐦 Live: NFL All Day Drop — Conference Championships
🎧 The Future of Comedy in Web3 (Feat. Alex DiNunzio)
🐦 Live: The World of Flovatar NFTs
Thanks for reading! — Zach @ The First Mint
Not Subscribed to The First Mint Newsletter? Let's change that.
Follow The First Mint on Twitter at @TheFirstMint.
Follow Zach on Twitter at @GhostOfGregOden.
In order to unsubscribe, click here.
If you were forwarded this newsletter and you like it, you can subscribe here.
Created with Revue by Twitter.
Vancouver, British Columbia, Canada