Discover more from The First Mint
a web3 sports community: podcast. newsletter. events.
Over 6,000 subscribers
Running For Moments? 🏃‍♂️
The First Mint
Featuring A New Showcase Challenge, WNBA Moments, TFM Run Club and More

Good Morning, NBA Top Shot Team! Happy Thursday — and happy start of the NFL season! If anyone needs me this Sunday, I'll be watching RedZone for approximately… All day.
It's a bit of a quiet time in Top Shot — but still plenty to talk about. Let's get into all the action from the last few days:
P.S. — It's Thursday, which means we're back in action tonight with The First Mint Live! LG, Phil D and other members of the NFT community will be chopping it up at 8 PM EST / 5 PM PST live on our Twitch channel. Don't miss it!


Together With Evaluate.Market
Maintaining an NBA Top Shot portfolio and researching new NFTs can be a challenging task. Evaluate.Market makes it easy to monitor your account value, discover market trends, and analyze NFT collections including NBA Top Shot, Bored Ape Yacht Club, Cool Cats, and more. Try it for yourself at Evaluate.Market!

Skylar Diggins Showcase Challenge ⭐
WNBA Showcase Challenge #2 dropped this week, with a Fandom reward of 5x all-star Skylar Diggins available for those who complete the showcase by TODAY at 10 AM PST.
Details on what you'll need, along with the potential highlight (a tasty reverse layup):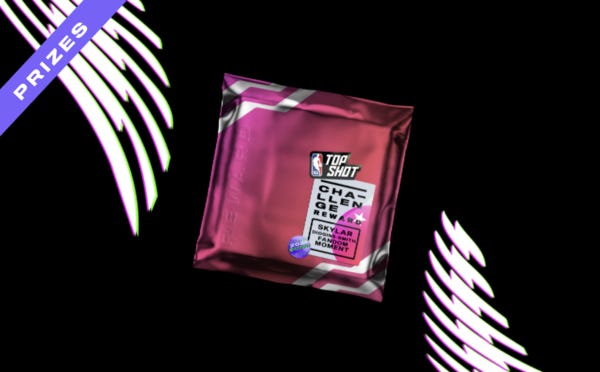 🏆SHOWCASE CHALLENGE🏆

⭐️Reward: @SkyDigg4 (Fandom Tier)

How to Play:
🏀Collect 8x WNBA Moments, including
🏙️3x three pointers
🦘3x layups
🤝2x assists

Deadline⚠️September 9th at 10am PT https://t.co/2KXJcIMVrh

More WNBA Moments ⛹️‍♀️
We've got a sneak peak of the next few WNBA moments hitting the platform, featuring four Top Shot Debut moments. Thread: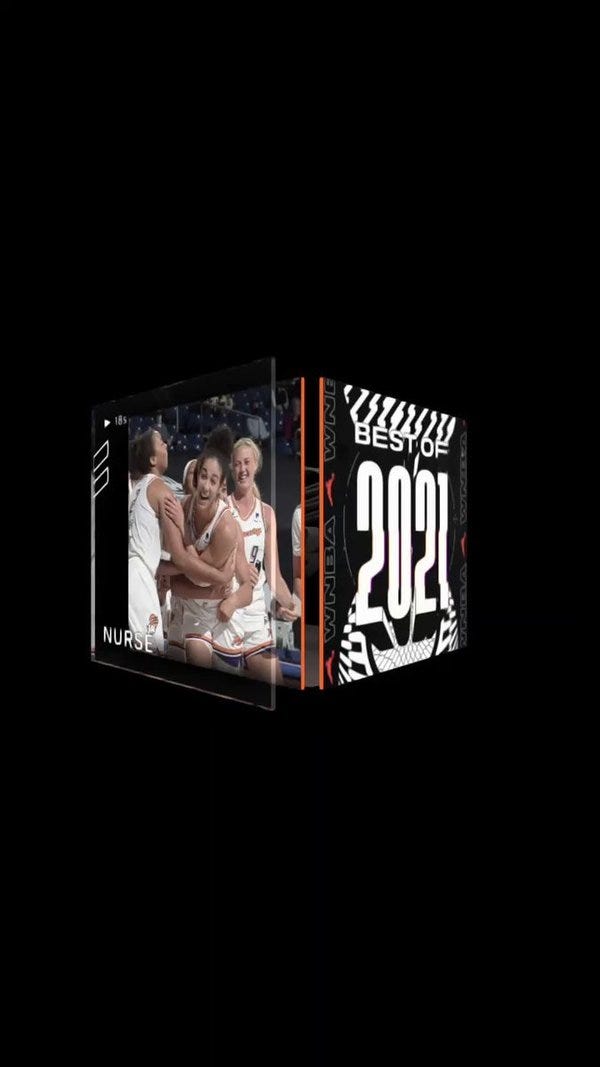 4x NEW @WNBA Moments coming soon🚨

Best of 2021 [Common]
🏀Kia Nurse @PhoenixMercury
🏀Jewell Loyd @seattlestorm
🏀Liz Cambage @LVAces
🏀Diamond DeShields @chicagosky

No info on release or potential challenges. But we got the momes⬇️

Up first @KayNurse11 INSANE buzzer beater https://t.co/onK0md9CiL
As someone who got into Top Shot in Jan/Feb and not Series 1, it's a cool experience to see each new WNBA player get their first moment — and the subsequent scarcity of only having a single one on the platform.

Room to Run 🏃‍♂️
We've had some fun community initiatives lately in our exclusive TFM discord for our NFT holders (including weekly NFT chats with Producer Quad, TFM fantasy leagues, and more). But September we started a particularly interesting challenge: The First Mint Run Club, created by our friend (and First Mint Fest Discord mod) JR Mouton.
Participants had to submit a moment as collateral, with 30 miles in 30 days as the end goal. Don't finish? You lose the moment, which is raffled to those that completed the challenge. Now that is motivation.
We've already had several community members blow past the 30 mile mark, which is insane. I hate running. Like really HATE it.
Pre-covid, I played basketball 4-5 times a week, which accounted for 100 percent of my cardio. Running during a game? Awesome. Running aimlessly on a track or street? Gross.
But this has been a good kick in the ass to get moving — and to try to rescue my Julius Randle Cool Cats moment from the vault! Plus, we've got some good tunes to crank on the pavement:
If anyone needs a little pick-me-up playlist, this is what the @TheFirstMint Run Club is bumping this week as we enter week 2 of this month's challenge. Props to @GhostOfGregOden @LgDoucet and @ashcarter for their 🎶 submissions! https://t.co/hDBUOtmgQ5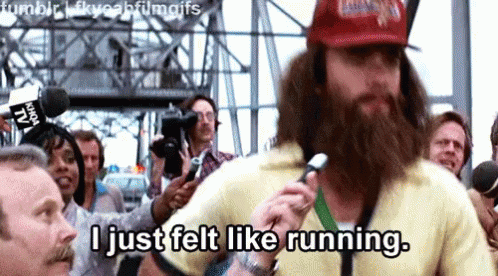 If you aren't already part of our Discord and the great community of TFM NFT holders, snag one on OpenSea.

Around The First Mint 🗣️
🎧 The Run It Back Archive (Feat. MBL)
📹The First Mint Live: Bring on the WNBA
🎧The Forgotten Sets On Top Shot (Feat. Corporate Trash)
Thanks for reading! — Zach @ The First Mint
Not Subscribed to The First Mint Newsletter? Let's change that.
Follow The First Mint on Twitter at @TheFirstMint.
Follow Zach on Twitter at @GhostOfGregOden.
In order to unsubscribe, click here.
If you were forwarded this newsletter and you like it, you can subscribe here.
Created with Revue by Twitter.
Vancouver, British Columbia, Canada