Series 4 WNBA Roadmap 📦
The First Mint
Featuring 2022 Playoff Drop, Hustle & Show, WNBA Roadmap, and Doodles news.

What's up everybody, it's LG here, taking over the newsletter for your weekend edition. Where's Zach you might ask? That mofo is away at his bachelor party, so let's hope he keeps it responsible out there.
actual clip of zach

2022 Playoff Drop #1 🏆
On Thursday this week, Top Shot dropped their first packs for the 2022 Playoffs. There were two queues: one for people with money ($19/pack), and one for people with trade tickets (10x tickets/pack).
Both queues sold out, and the first proved to be relatively popular (and technically flawless) as per JBB's assessment below.
People got in a queue and couldn't buy a pack and man does that make me happy.

Sorry to those that missed, but I hope you see the positive to this 🙏🏼
Now this wasn't the first drop using tickets, nor was it the first where packs were airdropped to past holders.
But it was the first where people earned packs ahead of time with challenges and even got the rewards before hand via challenges.
Personally, I'm not sure yet how I feel about this distribution method. But I did enjoy blindly completing challenges in April, kind of forgetting I did, and then getting like 5 packs in my account.
Say what you will about Top Shot's methods/comms/economy - they definitely have no quit in them. Its clear that the team will continue to tinker with different methods that works towards rewarding holders, participants, and find new ways to release supply.
Speaking of which…

Hustle & Show Airdrop ⏮
Remember Hustle & Show? We were promised a second drop of the set, and then also promised it would not be sold; rather it would be airdropped to current holders.
And airdropped it was!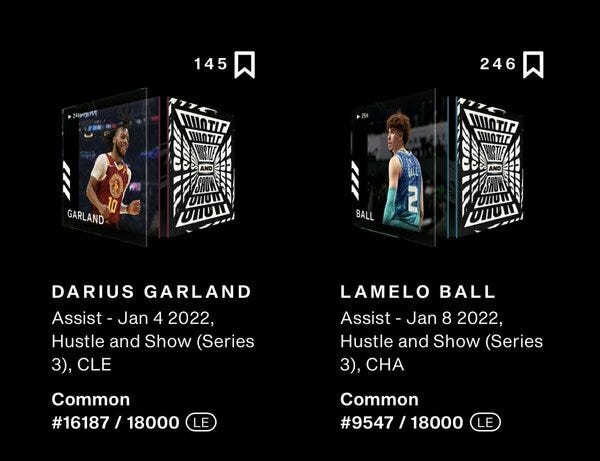 Got around to opening our Hustle and Show pack in anticipation for today's playoff pack drop.

Who else is excited for tonight's drop?

#NBATopShotThis @nbatopshot https://t.co/tYZp5Q8SHC
Again, I love seeing TS explore new methods to release supply (although they should be burning tons of supply at the same time - just imo).
I also like that most of the players in the second half of the set are actually exciting/all-start ish players like LeBron, LaMelo, and LeGarland*. And that the reward is the brow himself Anthony Davis.
Could this be either AD or Bron's last moments ever in Lakers uniform? Hmmmmm????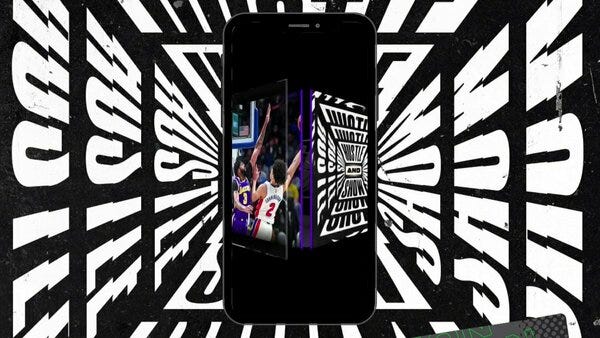 💥 TOP SHOT | ANTHONY DAVIS H&S 💥

☄️ Reward: Anthony Davis Hustle & Show S3 Moment

Moments Needed:
👑LeBron H&S S3
⭐Kuminga H&S S3
🇷🇸Pokuševski H&S S3
🛸LaMelo H&S S3
⚔️ Garland H&S S3
🏃🏻 4x H&S S2

💵 Challenge completion cost is currently $70

⏰ Deadline: 5/9 @ 1PM ET https://t.co/pzvr3k5JpP
*not his actual name.

WNBA Series 4 Roadmap ⏮
Last night, the WNBA Season kicked off.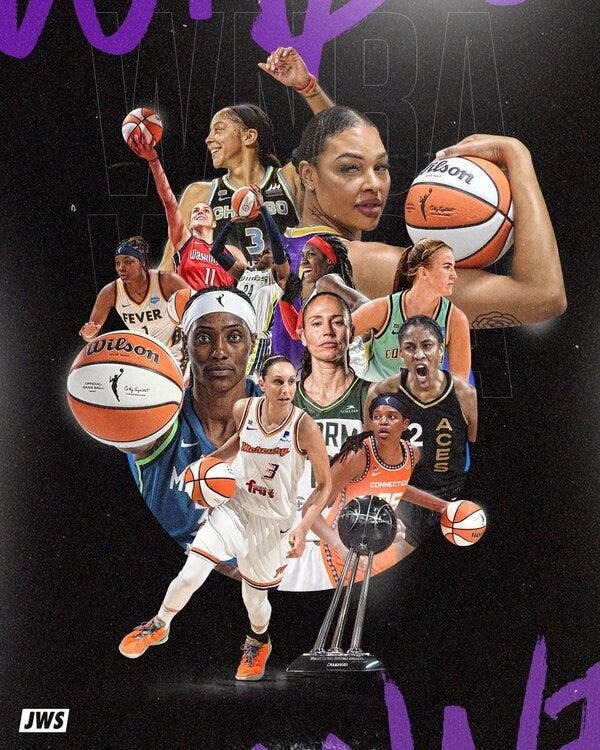 The @WNBA is back. https://t.co/EozxcIinWs
And with it, we got a preview of the ENTIRE SERIES 4 WNBA ROADMAP!
Here's what is on tap for the WNBA this season in Top Shot:
COMMON SETS
2022 WNBA Base Set (10k/moment)

Common WNBA Archive Set
FANDOM SETS
Rise With Her (all Flash Challenge Rewards)

All Star Game Set

Commissioner's Cup (in-season tourney)
RARE
Premier Set (499/moment)

Game Recognize Game

Run It Back 2008
LEGENDARY
Alright, I'm gonna say it - that's too many damn sets. I know you're reading this Jacob!!!
For real though. Each of these sound amazing (especially GRG, which was awesome this year for the NBA version), but that is a lot of different sets for the WNBA. I don't know if we really need throwback sets for the W every single season, especially TWO of them covering just ONE season.
The WNBA is special. It's by far the most prominent women's team sport in North America (alongside Soccer), and is growing by the day (with a recent MASSIVE funding round). Oversupply or not, its great to see it get premium billing like in the Top Shot ecosystem.
Also - wen Canadian team?? I know some folks have been trying to land a team in Toronto for years now. Heck the effort even has its own Twitter account.
Shoutout to the Canadians in the league holding down the effort, especially All-Star Kia Nurse as she recovers from injury

Doodles Land a Big One
If you watched The First Mint live show back in the day, you may have noticed the Doodles grace the screen right after their launch.
Since then, their little project has grown quite extensively - in fact, you could even call it a blue chip NFT project (Floor as of this writing is 22.8 ETH, so $61,000 USD).
And yesterday, they put out some massive news when they announced they had hired the President of Billboard.
We're thrilled to announce Julian Holguin, @jholguin, as the new @doodles CEO.

Julian will work alongside the founders to expand Doodles IP throughout music, gaming, and entertainment, while deeply integrating culture into the product.
They also hinted at a derivative coming soon that will hopefully provide a more accessible entry to the project.
The other cool part about Doodles is that all three founders used to work at Dapper Labs (like up until pretty recently). It's great to see them move on to have such great success with their own venture.
Keen to know more? Check out our interview with them on TFM: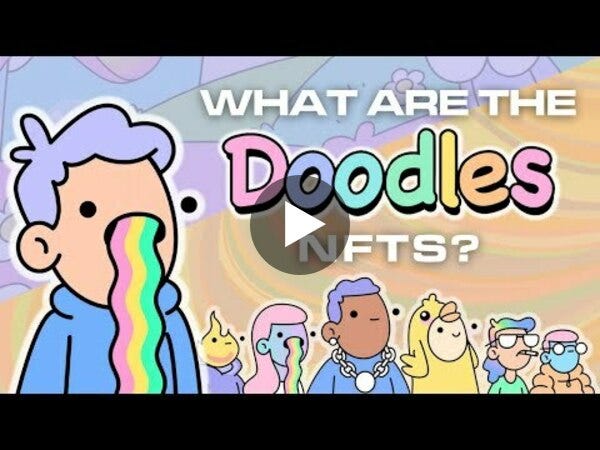 EXPLORING DOODLES NFTS - The First Mint Live
Around The First Mint 🗣
🎧 From WoW Raids to Rumble Kongs (Feat. Marcus Blasche)
Thanks for reading! — LG
Not Subscribed to The First Mint Newsletter? Let's change that.
Follow The First Mint on Twitter at @TheFirstMint.
Follow Zach (who usually writes these) at @GhostOfGregOden.
In order to unsubscribe, click here.
If you were forwarded this newsletter and you like it, you can subscribe here.
Created with Revue by Twitter.
Vancouver, British Columbia, Canada