Discover more from The First Mint
a web3 sports community: podcast. newsletter. events.
Over 6,000 subscribers
Summer League Sights 📸
The First Mint
Featuring Team Sets, Summer League Sights, ICYMI and More

Good Morning, NBA Top Shot Weekend Warriors — Happy Saturday! Not much to recap since our Thursday edition, so we're going to do this bad boy a little different — some random musings mixed in with some ICYMI from the past week. Let's get into all the action:


Ready to take your collection to the next level? The Evaluate platform features tools for Challenge Tracking, Account Valuation, and the ability to shape Top Shot Sales Data as you please.

🎧 ICYMI: Are S2 Commons Undervalued?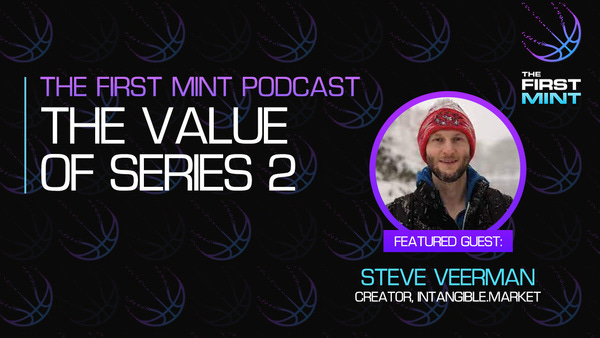 Check out this great pod with Top Shot OG Steve Veerman, where he and LG discuss an interesting update to Collector Score — and how it could radically change the value of Series 2 Commons in the future.

🔭 Exploring Team Collections

If you haven't poked around the NBA Top Shot site in a while, there have seen some serious UI updates that bring a new dimension to collecting. Inspired by a post from LG Doucet in our TFM Discord regarding completing sets, I decided to dive into the Collector Score page and complete the set for my favorite team, the Chicago Bulls.
Highly recommend checking it out, as you might be closer to certain team sets than you think! Since I already had the RIB moment of my favorite player, Jimmy Butler, it was a pretty easy task to complete the rest of the squad (outside of a $50 Luke Kornet S1 bottleneck 🤮).
As utility continues to develop, maybe we'll see specific team perks for users who hold that full set! It was exciting to complete my favorite team, though knowing that RIB versions of Michael Jordan, Scottie Pippen and co. might put this out of my price range VERY quickly.
MJ, seeing me complete the team set:

📹 The First Mint Live Show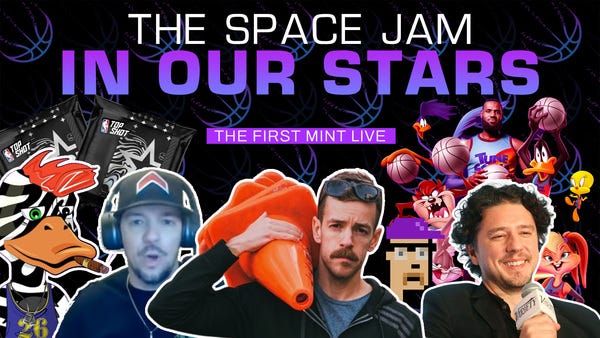 The First Mint Live Show was back in full force on Thursday, with awesome guests including Luke Dick (creator of the Seeing Stars Discord), Jordan Lyall and Jeff Marsillo (Nifty's, Space Jam NFT), and members of the community. Check out the full replay here.

☀️ Summer League Sights
We had a lot of talk regarding the NBA Top Shot Vegas experience this week, which seemed to be a massive success. Here is a cool recap of the full trip, via the NBA Top Shot blog:
NBA Summer League: Behind The Lens
A recap of the Summer League experience
There have been some awesome highlights from Summer League this year that would've made great Top Shot moments. A few in particular that caught my eye:
— This behind-the-backboard pass for an alley-oop in crunch time from Skylar Mays to A.J. Lawson.
— A two-handed jam from Kenneth Faried (Manimal back?!). Not a crazy one, would be a nice comeback story to see him get back in the league!
— This nice behind-the-back pass for a massive finish from Jose Alvarado to Daulton Hommes.
Thanks for reading! — Zach @ The First Mint
Not Subscribed to The First Mint Newsletter? Let's change that.
Follow The First Mint on Twitter at @TheFirstMint.
Follow Zach on Twitter at @GhostOfGregOden.
In order to unsubscribe, click here.
If you were forwarded this newsletter and you like it, you can subscribe here.
Created with Revue by Twitter.
Vancouver, British Columbia, Canada