The Big #100 🎉
The First Mint
Featuring A Newsletter Milestone, A KD Burner Account, Flash Challenges, Ghost's Corner & More

GM, NBA Top Shot Team — Happy Thursday! It's a special Newsletter today… Our 100th edition!
A milestone like this feels like a good time for reflection. It's been a wild year, and it's hard to fathom how much things have changed since many of us stumbled onto Top Shot (and NFTs in general) earlier in 2021. I'm eternally grateful for stumbling onto this article from Jonathan Bales in January, leading down a rabbit-hole that has fundamentally changed my life.
Despite the ups and downs of Top Shot, it was a phenomenal on-ramp for many of us into the wider NFT world – and that in itself has been truly priceless. So for all the crap I give TS, it's all from a place of love!
I'm also humbled and thankful for the thousands of loyal readers who've been with us for the better part of the year — I appreciate each and every one of you! And a special shoutout to our TFM Day One members, who I spend the better part of my week with laughing it up on Discord! And a special thank you to my man LG Doucet, who gave me the opportunity to be myself and entrusted me with the ears of the TFM community!
Now, let's get into all the action from the last few days:
P.S. — It's Thursday, and you know the drill — We're live at 5 PM PST/ 8 PM EST!
Tonight's guests include Cody Zeller whale Ars0nic (who is bringing a surprise guest and MIGHT be buying his 1000th Zeller), our old friend Bakraparty, and other members of the community. See you on Twitch!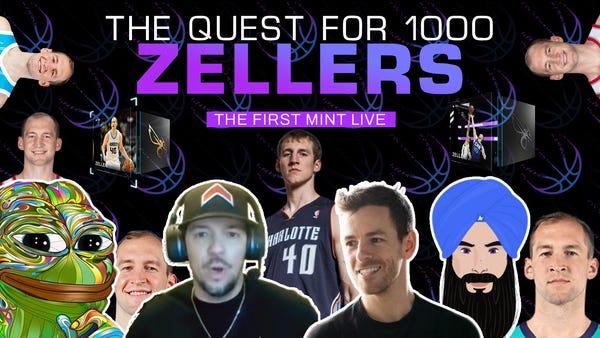 A KD Burner Account? 👀
Prior to the start of Series 3, Top Shot released a blog announcing a partnership with NBA superstar Kevin Durant (who was already an investor in the platform) and his company, The Boardroom.
Since then, we've heard very little on the KD front — until yesterday, when the community sleuths stumbled on a curious new account, 'easymoneysniper_7':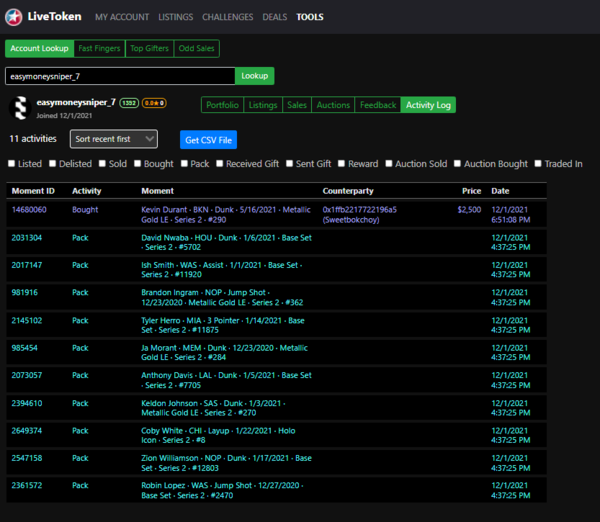 Hey @KDTrey5 is this your @nbatopshot account? Nice choice in that MGLE.

Can't think of any other explanation for why an account that joined 12/1/2021 would have access to a Holo pack today. https://t.co/It7qlvktn1 https://t.co/uPKF2J4ogw
Has KD officially started buying? It's one thing to get players to endorse your product (like the rookies promos this year). It's another story to have players that WANT to interact with your platform (Harrison Barnes, Tyrese Haliburton, etc.).
The organic interest is SO important, and it would be awesome if this actually is KD just playing around on the site. We've seen Top Shot be slow with announcing certified ballers, so it's certainly possible!
And if anyone has experience with burner accounts…

Flash Challenge Fun ⚡️
We got another Flash Challenge Wednesday night, with a fun twist that made for an unpredictable set of requirements: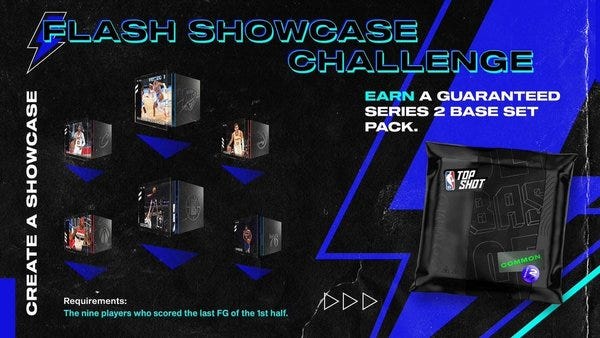 ⚡️ FLASH SHOWCASE CHALLENGE ⚡️

🎖Reward: Guaranteed Series 2 Base Pack

Some SPICY moment requirements tonight:
⏰ 9x players who score the last FG of the FIRST HALF in tonight's @NBA games

⏲ Deadline: Thursday, Dec. 2 @ 1 PM PST https://t.co/gllw0EsVlK
I found myself watching some games and hoping for some crazy outcomes — which was exactly what Top Shot wants! Giving Top shot users a reason to watch games is awesome — even if its for something as low stakes as a Series 2 base pack.
The Flash Challenges are awesome, and I'm excited to see where they take things in the future with it. If you've ever played FIFA Ultimate Team, I envision a similar program to Squad Building Challenges — and imagine if you had to turn in or burn the moments to receive a reward, or enter a hyped up drop queue?!

Ghost's Corner 👻
This is a new section where I'll hit on a few non-Top Shot NFTs that have caught my eye of late, and general musings about the space. NOT FINANCIAL ADVICE!
Bent by Ippsketch | ETH | Floor: 1 — This is the latest Curated drop from generative powerhouse Art Blocks. I've become more and more interested in generative/AI art of late, and always do a gut-check on these drops with the question, "would I put that on my wall?" The answer for this project is absolutely a YES.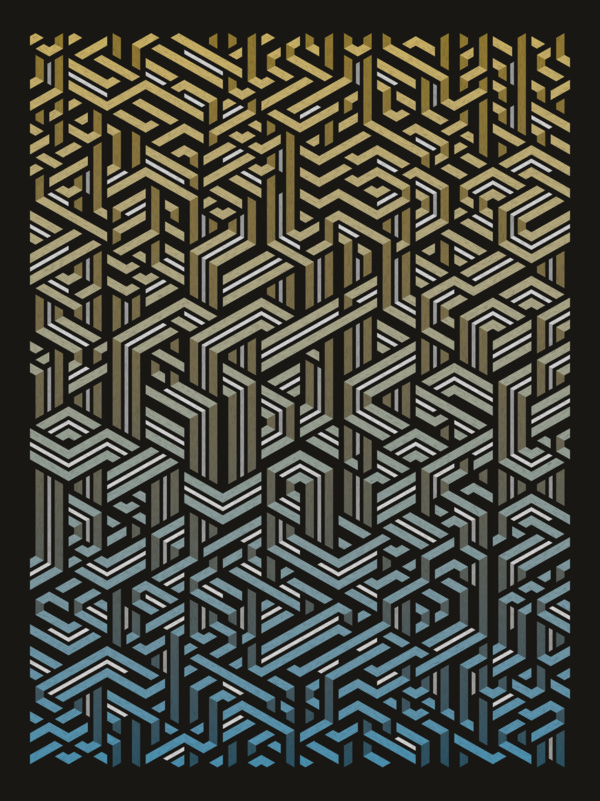 Wolf Game | ETH | Floor: .75 (Sheep), 4.25 (Wolves) — If you've been following NFTs closely the last few weeks, you've probably noticed a million similar staking-type games popping up. Wolf Game kicked off a flurry of copycats, but the original is still the one I'm interested in. The Shepherd (the dev/game-master) has created a compelling ecosystem, and I'm excited to see where it heads.
mfers | ETH | Floor: .14 — Are ya winning, son? @sartoshi dropped a collection of hand-drawn NFT stick figures based on the popular meme. Good vibes from a well-respected OG.

Around The First Mint 🗣
Airdrops are very real, and they could be coming your way soon. We've seen it happen across the crypto and NFT world, and now its finally happening in NBA Top Shot! On this show, we detail what airdrops are, what possibilities they present, and how to best get in position to claim them.
🎧 Enter The Matrix (Feat. Jeff Marsilio)
Thanks for reading! — Zach @ The First Mint
Not Subscribed to The First Mint Newsletter? Let's change that.
Follow The First Mint on Twitter at @TheFirstMint.
Follow Zach on Twitter at @GhostOfGregOden.
In order to unsubscribe, click here.
If you were forwarded this newsletter and you like it, you can subscribe here.
Created with Revue by Twitter.
Vancouver, British Columbia, Canada