The Calm Before the Storm 🌪️
The First Mint
Featuring the Return of LG, Market Movers, the Creative TS Community and More

Good Morning, NBA Top Shot Squad! Happy Tuesday, and happy (or sad) post-Labor Day weekend. Hope you had a long and relaxing few days — Fall and football are in the air, the NBA season is around the corner, and we've got plenty of 'Summer' Top Shot content still to come!
Let's get into all the action from a quiet few days:


Maintaining an NBA Top Shot portfolio and researching new NFTs can be a challenging task. Evaluate.Market makes it easy to monitor your account value, discover market trends, and analyze NFT collections including NBA Top Shot, Bored Ape Yacht Club, Cool Cats, and more. Try it for yourself at Evaluate.Market!
LG Is Back 🙌
After a few weeks of vacation, our fearless leader LG Doucet is back on the NFT grind — and we're happy to have him back. Grace your ears with the latest pod, talking all things Top Shot offseason:
Episode 94 of @TheFirstMint📻

🗓️The Off Season Is Real🗓️

@LgDoucet is back from vacation and ready to rumble into these @WNBA Packs📦!

Listen for:
🥴Awkward Off Season
🕵️Late night #NLL Leaks
⛹️‍♀️WNBA Fandom

Apple▶️ https://t.co/AcCbcn4NAn
Spotify🔽 https://t.co/mRofRamnBk
LG's segment on WNBA fandom in particular was something I really related to. As someone who has never really dug into women's basketball, I found myself watching the moments and intently learning more about each player added to the set. And just like LG, I feel like I became more of a fan as a result.

Market Movers 📈
'Quiet but growing' is a positive thing to hear from data king @SteefCrypto regarding the last week on the platform. Slow builds are sustainable. While everyone loves a parabolic rise, those of us around in February saw why that isn't always the best outcome.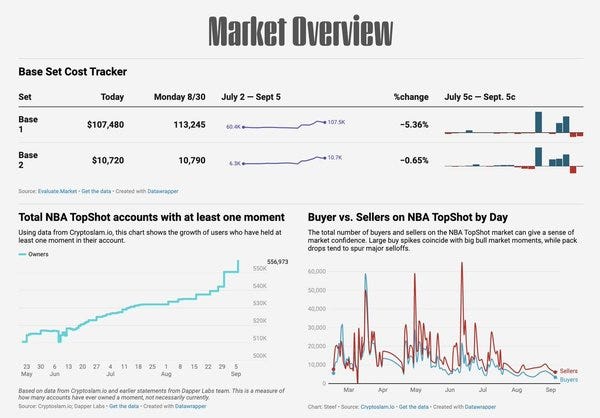 Your @nbatopshot weekly market update:

Quiet but growing.

🏀 TS adds nearly 25K users w/ a moment in August, most in months
🏀 Both sets fall slightly on the week on low volume. https://t.co/Pak7f5Iu9z
With the Run It Back set, rake-back, and trade tickets still potentially coming in the next few months, this feels like a 'calm before the storm' moment. Brace yourselves!

Creative Community 💡
If there's one piece of content I love featuring the most in this newsletter, it is the amazing mock-ups and ideas that come from the rabid Top Shot community. Here is another banger, courtesy of @bayusBrain, of how content could be displayed on the platform.
I visit @nbatopshot multiple times a day, and a little on-site content would help me learn more about what happened in the #NBA or with the product. A bit TikTokish, but I would absolutely use it! https://t.co/hgjH508KwK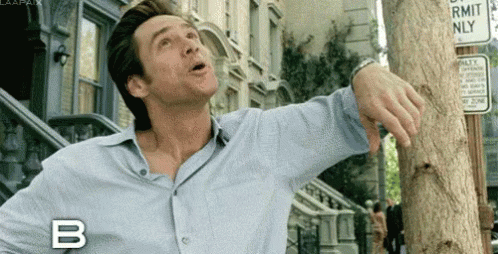 Around The First Mint 🗣️
LG is back from vacation and ready 2 rumble! But is TopShot ready to rumble with him? We dive into the last few weeks of TS action, and LG breaks down what he loves about the WNBA Set, Plays, and Future Value. Plus, a small alpha leak from the NLL Discord last night suggests a new feature is coming to Moments someday soon.
🎧 The Run It Back Archive (Feat. MBL)
📹The First Mint Live: Bring on the WNBA
🎧The Forgotten Sets On Top Shot (Feat. Corporate Trash)
🎧The Value of Finals Moments (Feat. Brandon Sowle)
Thanks for reading! — Zach @ The First Mint
Not Subscribed to The First Mint Newsletter? Let's change that.
Follow The First Mint on Twitter at @TheFirstMint.
Follow Zach on Twitter at @GhostOfGregOden.
In order to unsubscribe, click here.
If you were forwarded this newsletter and you like it, you can subscribe here.
Created with Revue by Twitter.
Vancouver, British Columbia, Canada