The Nine Lives Lounge is Here 😻
The First Mint
Featuring the Nine Lives Lounge, Market Optimism, First Mint Fest Recap and More

Good Morning, NBA Top Shot Cool Cats! Happy Saturday, and happy launch of the Nine Lives Lounge! More on that below — let's get into all the action from the last few days:


Together With Evaluate.Market
Ready to take your collection to the next level? The Evaluate platform features tools for Challenge Tracking, Account Valuation, and the ability to shape Top Shot Sales Data as you please.

First Mint Fest: Complete ✅
A huge shout out to those of you who attended First Mint Fest this week! We had a blast with the community, gained a ton of knowledge about the NFT world and new and exciting projects, and even got to party in style in the strange world of CryptoVoxels. What a weird but amazing time: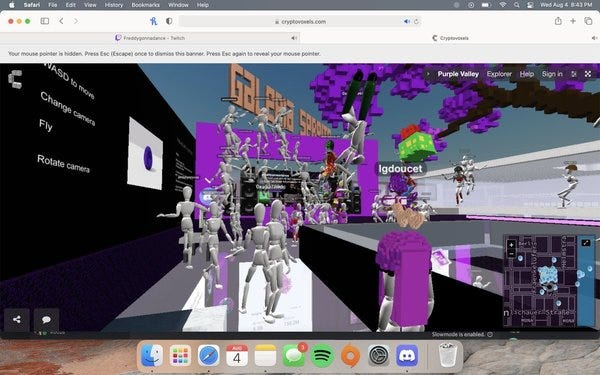 @TheFirstMint Fest Metaverse Party was a huge success! Over 3400 of you were hanging in that @cryptovoxels parcel on Wednesday 🤯

@OttisOts, the host (crazy talented artist) and I had too much fun and are running it back THIS SUNDAY 1 PM! Come shake out the week n vibe 💀🤠🐵 https://t.co/W2OFb6VhVG
We closed out the Fest with the first Unofficial Top Shot Collector's Choice Awards, with high-flying rookie Anthony Edwards absolutely cleaning up in the voting. And users seemed to want to put some respect on his name post-awards: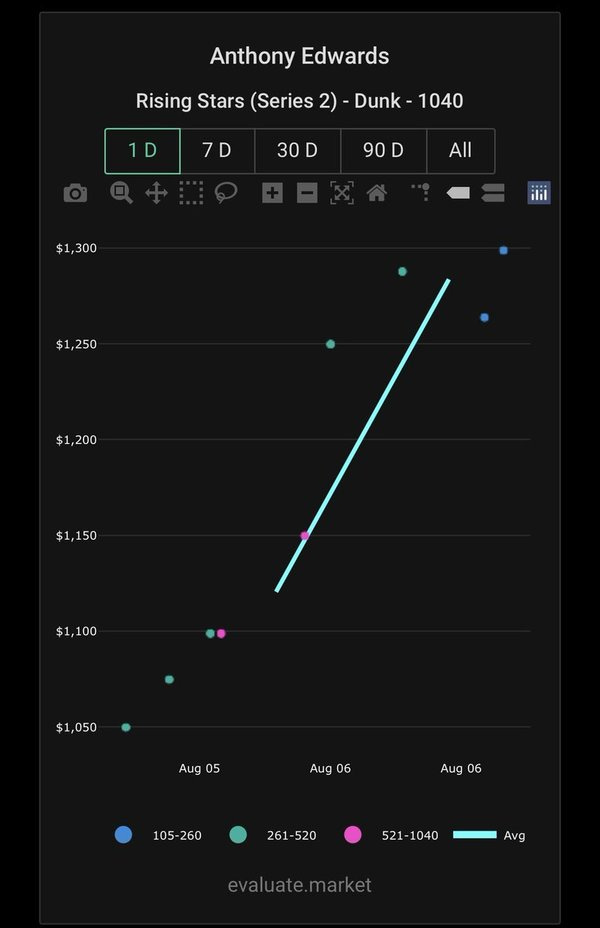 I'm not saying that the Unofficial NBA Top Shot Collector's Choice Awards are responsible for Anthony Edwards Rising Stars bull run after winning Best Dunk, Best Rookie Moment, and Best Challenge Reward, but… https://t.co/was3inojUC
If you missed a particular session or want to re-watch, we've got the whole fest archived on our Twitch channel for your viewing pleasure. Until next year!

The Nine Lives Lounge is OPEN 🙀
The only major Top Shot news over the last few days hit late Friday, with the announcement of the official opening of the Nine Lives Lounge for holders of the complete Cool Cats set.
The polarizing set has been a 'roller-coaster' for collectors, as Community Lead Jacob Eisenberg recently noted in Office Hours — and the Top Shot team has emphasized that they wanted to reward this particular group in a big way in the future.
Well, the 'SoHo House' of Top Shot is finally here, and the perks are… pretty impressive!
Our thread breaking the #NLL Blog down:
🎉The Nine Lives Lounge is here!

First Perks:
🎁 Base Set S2 Pack
🎁 Seeing Stars Pack
🎁 Cool Cats Drop 3 Pack

+@infiniteobjects
teaser

#utility https://t.co/F9R4DIl2dd
@infiniteobjects #NLL Perks Cont'd 🔻

🧢 Exclusive merch (free to #NLL)

👀 Early access to future @dapperlabs projects

🤝 Exclusive convos w/ @nba star, + @nbatopshot team (@rohamg, Tristan & @dbfeld)

🖼 Unique @infiniteobjects for each holder

🎟 NBA jersey raffle every weekday until Oct. 19
It appears that collectors are equally as impressed with the announcement. A look at the Cool Cats set post-announcement, via Evaluate.Market: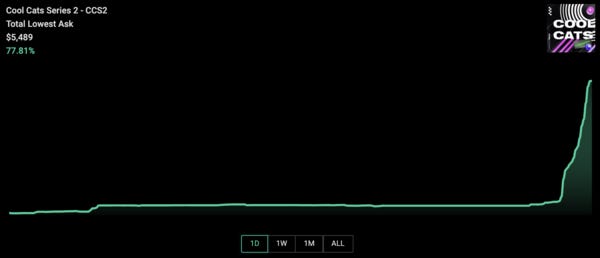 Me, hiding my pain after selling my Cool Cats for pennies on the dollar to Producer Quad:
Are we starting to see some optimism? After a bleak few months of marketplace bleeding, we've seen quite the climb to begin August: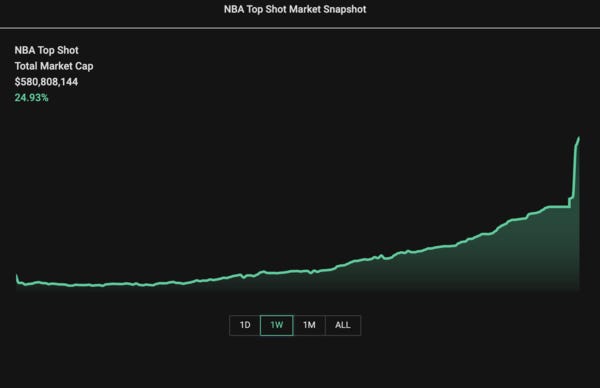 A good thread from our friend Jack Settleman on the renewed optimism we're seeing:
NBA Top Shot feels like it's in a really healthy place

Although many many collectors were burned 👎, there seems to be a vision

Series 2 is closing today. The entry point for collectors is reasonable. In February, your only way in was ish Smith for $600. Now LeBron at any price
Hopefully this rise is the start of big things to come as we enter Series 2 Summer. Buckle up!

Around The First Mint 🗣
🎉 First Mint Fest — Full Replay
🎧 The Interview (Feat. Roham Gharegozlou)
To kick off First Mint Fest, LG Doucet sat down with Roham Gharegozlou, the Founder & CEO of Dapper Labs, the company behind NBA Top Shot and the Flow Blockchain.
☕️ Club Cold Brew — Legendary Drop, Playoff Common Drop
🎧 A Brief History of NFT Drops (Feat. Ronin The Collector)
Thanks for reading! — Zach @ The First Mint
Not Subscribed to The First Mint Newsletter? Let's change that.
Follow The First Mint on Twitter at @TheFirstMint.
Follow Zach on Twitter at @GhostOfGregOden.
In order to unsubscribe, click here.
If you were forwarded this newsletter and you like it, you can subscribe here.
Created with Revue by Twitter.
Vancouver, British Columbia, Canada