Discover more from The First Mint
a web3 sports community: podcast. newsletter. events.
Over 6,000 subscribers
The Pack Of The Year 🥇
The First Mint
Featuring Legendary Finals Drop, Draft Experience, New Features and More

Good Morning, NBA Top Shot Legends! It's a big day today, with the release of arguably the most desirable pack of Series 2 — the 2021 NBA Finals Legendary drop! The cherry on top? The NBA Draft tonight!
Let's get into all the action from the last few days:
In honor of Draft Night, here's another out-of-context all-time draft fit from one of my favorite Bulls of all time, Joakim Noah: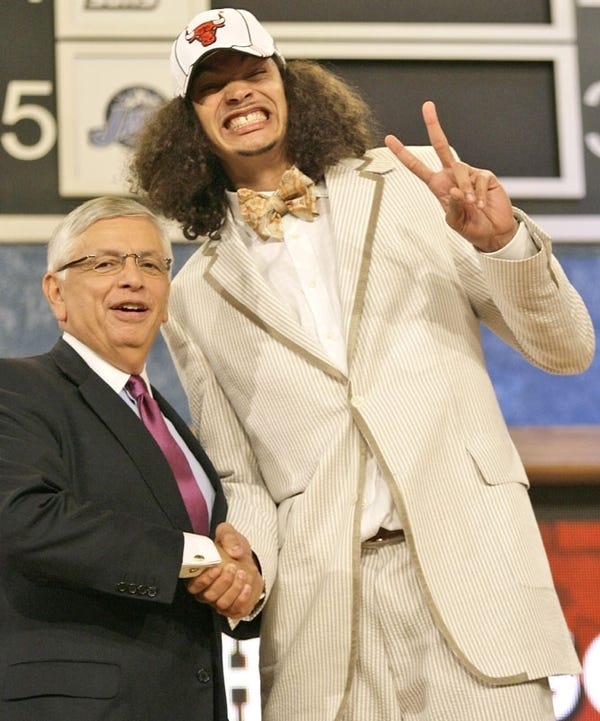 First Mint Fest Featured Sponsor: Blocto
Make blockchain simple and accessible for everyone with Blocto, your entrance into the world of blockchain technology.
If you haven't already, RSVP for First Mint Fest, a FREE 3-day online NFT festival on August 3-5 full of streams, panels, and prizes, presented by NBA Top Shot. See you NEXT WEEK!



Together With Evaluate.Market
Ready to take your collection to the next level? The Evaluate platform features tools for Challenge Tracking, Account Valuation, and the ability to shape Top Shot Sales Data as you please.

Quick Hits 👊
🔹 Get your cold brew ready, because we've got the big one today. The final non-common pack of Series 2 is here, and we'll be breaking it down with Club Cold Brew on Twitter Spaces for each of the three queues ( times are 10 AM PST for Priority, 12 PM PST for Priority 2 and 2 PM PST for General). And we've got some special guests joining in for the fun:

Tomorrow there are 3x queues on @NBATopShot🏀

And we're doing #ClubColdBrew☕️❄️ for EACH ONE on @TwitterSpaces w/ special guests

Q1➡️@Ars0nic🐸 + @TheWormNFT🪱

Q2➡️@georgewrighster🏈 + @TheLorax1984🐶

GQ➡️@corporatetrash1🦧 for live watch party of @QuavoStuntin @genies👨‍🎤🎙️🌐 https://t.co/vXEWGCiEhf
We're fighting for 1,080 available packs, and $799 will get you 10 moments (and some Quavo pack opening music), including:
1x legendary 2021 NBA Finals Moment
3x rare Metallic Gold LE Moments
3x common 2021 NBA Playoffs Moments 
3x Base Set Moments 
What moments are up for grabs, you ask?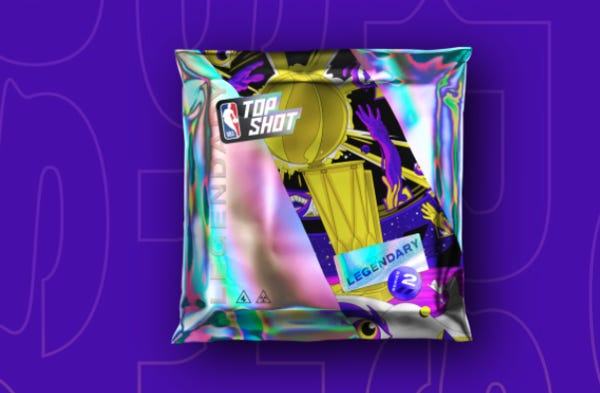 🏆2021 NBA FINALS LEGENDARY SET🏆

Challenge Rewards:
🏅Chris Paul
🏅Jrue Holiday

Moments in packs / 120 LE:
🌞Mikal Bridges
🌞Jae Crowder
🌞Devin Booker
🌞Deandre Ayton
🌞Cameron Johnson
🦌Pat Connaughton
🦌Khris Middleton
🦌Giannis Antetokounmpo
🦌Brook Lopez
🦌Bobby Portis https://t.co/pH1PHjWAJq
Bit of a bummer that both the Jrue Holiday championship-clinching steal (one of the moments of the year) and future Hall of Famer Chris Paul are BOTH rewards (likely pricing out 99 percent of collectors). Do we even need a challenge for something already so exclusive? Taking those two significantly reduces some of the star power in what should be the release of the year. BUT… that Giannis Antetokounmpo alley-oop block is still a tantalizing possibility.
Full drop details in the NBA Top Shot blog.
A live look at my reaction if I get lucky in the queue today:
🔹 The Top Shot Draft Experience is underway, with winners currently in NYC awaiting tonight's NBA Draft. We got a behind-the-scenes look at some of the action last night, with the squad treated to a dinner with several of the top players in this year's draft: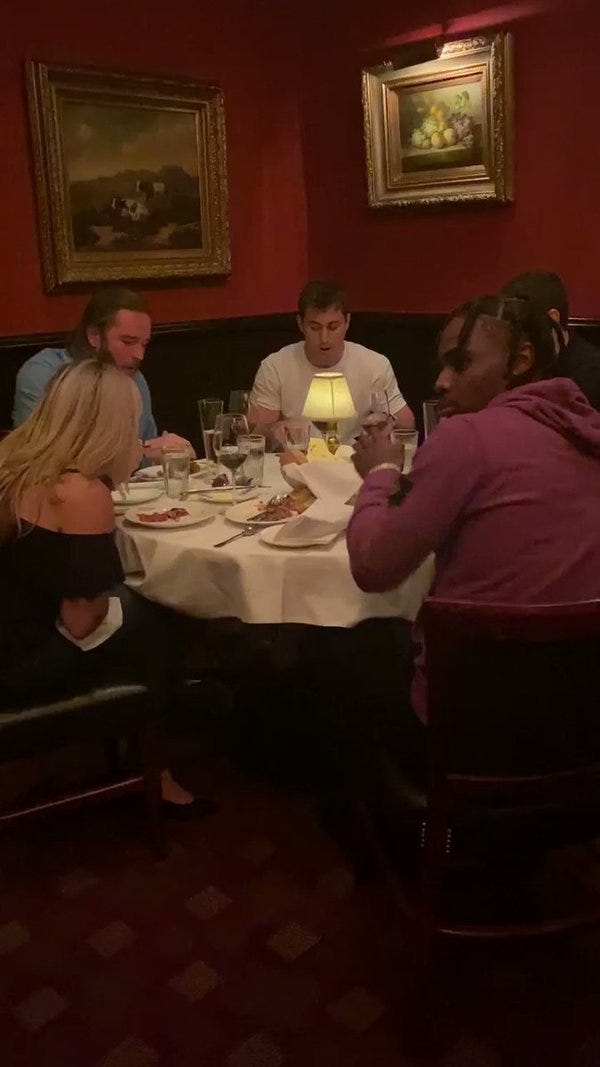 First up, a private dinner with @NBA Draft Prospects 💯💯💯 https://t.co/wM8KvRnPvJ
Looking forward to see what else is in store for the winners  — but from the looks of the thread above and the Finals Suite, Top Shot is certainly creating some memorable moments.
The only Top Shot experience I am expecting today:
🔹New feature alert! No more guessing games with your full team collecting sets, with a new update now showing which players are needed for a team bonus. Sometimes the simple updates are the most helpful — little UI improvements like this can make all the difference in a user experience.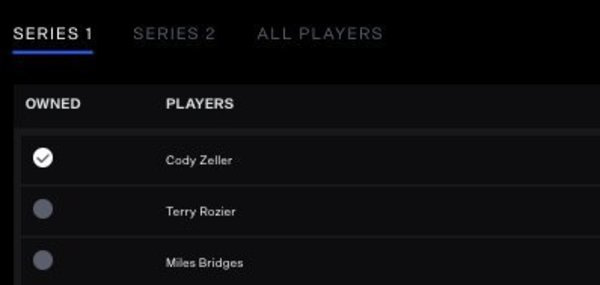 ✨FEATURE UPDATE✨ @nbatopshot

The Collector Score🔢 team bonus has been updated to now show which players you need to collect.

This will make team bonuses🍄 far easier to identify and complete✅ https://t.co/ulJFFGl8iA
🔹If you haven't already, get your votes in for the Unofficial Collector's Choice Awards! We've got 50 Series 2 Base Packs (courtesy of NBA Top Shot) going to random collectors who submit their vote, with the results presented at the conclusion of First Mint Fest at the Awards Show. Learn more about the awards in this blog from our friend PackRip Ewing, and start voting here. 
Around The First Mint 🗣
🎉 First Mint Fest — Register Now
🏆 The Unofficial Top Shot Collector's Choice Awards
🎧A Brief History of NFT Drops (Feat. Ronin The Collector)
Two quiet days on Top Shot? Well lucky for you, we got a special guest: RONIN The Collector. A staple of the pre-2021 NFT community, Ronin is an avid content creator, partnership director, and of course, NFT collector. He talks through his early obsessions and the wild drops that kept him up for multiple days at a time.
🎧 What Happens In August? (Feat. PlungeFather)
🎥 TFM Live Show — The Offseason Has Begun
📰 Miss an earlier edition of The First Mint Newsletter? Check out the archive here.
Thanks for reading! — Zach @ The First Mint
Not Subscribed to The First Mint Newsletter? Let's change that.
Follow The First Mint on Twitter at @TheFirstMint.
Follow Zach on Twitter at @GhostOfGregOden.
In order to unsubscribe, click here.
If you were forwarded this newsletter and you like it, you can subscribe here.
Created with Revue by Twitter.
Vancouver, British Columbia, Canada