The Rarest Moments On Top Shot 💎
The First Mint
Featuring Challenge Corner, Reserve Packs, Covid Debuts & More

GM, NBA Top Shot Squad! Happy Thursday — hope you all had some luck in the queues this week, and are winding down for some R&R!
Also, an early happy holidays to the thousands of readers out there that have been loyal Newsletter readers this year! It's been an insane 12 months for so many of us, and by the looks of where the NFT space is heading, it's only going to get crazier. I am honored to be on this journey with all of you, and can't wait to see what the future has in store for all of us! 
This will be the last newsletter (of mine) for the calendar year — I'll be doing my best to unplug and unwind for the holidays, and will be back with you in 2022! So an early Merry Christmas, happy holidays, and happy New Year! 
Me for the rest of 2021: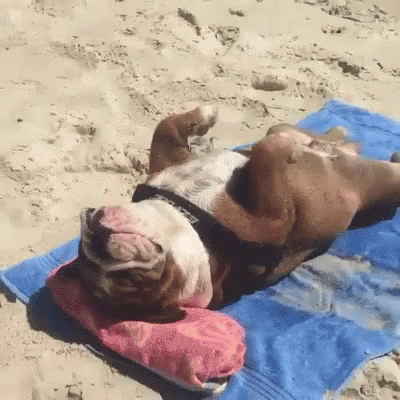 Let's get into all the action from the last few days:

Challenge Corner 🏆
We had our first two major challenges of Series 3 (outside of the recent Steph Curry Milstone), following the Legendary Deck The Hoops and Rare Metallic Gold Limited Edition drops.
The first DTH is Derrick Rose, and man does it hurt my Chicago Bulls team set. Farewell for now!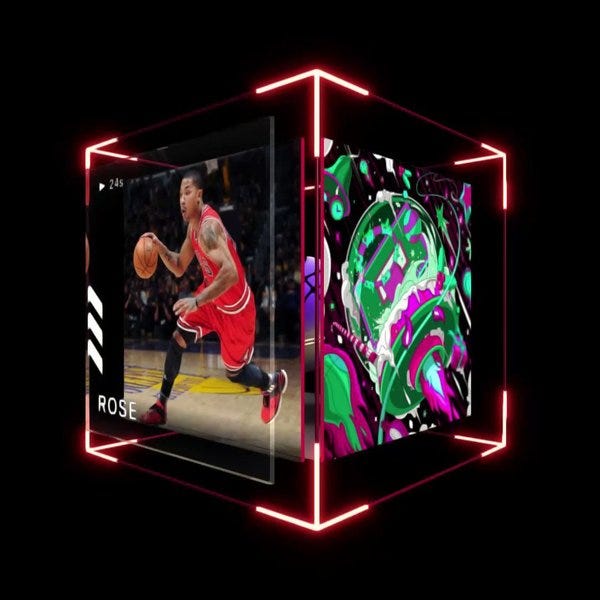 🏆 DECK THE HOOPS CHALLENGE #1 🏆

🎖 Reward: Derrick Rose (+ Kobe sighting 👀)

5 DTH Moments Needed:
🎄 Karl-Anthony Towns
🎄 Anthony Davis
🎄 Dwight Howard
🎄 JJ Redick
🎄 Kawhi Leonard

⏰ Deadline: Tuesday, Dec. 28 @ 10 AM PST https://t.co/pntq9UHqgx
By process of elimination, we also now know that the other 5 DTH moments will be needed for the LeBron James reward in the second challenge. These rewards should be some of the lowest minted moments on the platform, and will run you a pretty penny!
I remember the Derrick Rose moment fondly, and it brings back all the feels from those early 2010s Bulls squads (Rose, Joakim Noah, Luol Deng, Taj Gibson, Nikola Vucevic Carlos Boozer). *Just kidding, Vooch has been playing better lately!*
Also, can't pass up this softball opportunity to include a gift from the old Booze Cruise:
We also got a much less exciting MGLE challenge, featuring Khris Middleton (love him, but not the most exiting player out there) as the challenge reward.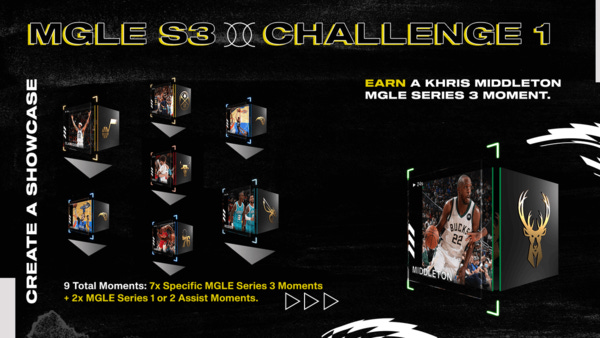 🏆 MGLE CHALLENGE #1 🏆

🎖 Reward: Khris Middleton

7x S3 MGLE Moments Needed:
🟨 Cole Anthony
🟨 Franz Wagner
🟨 Joel Embiid
🟨 Jordan Clarkson
🟨 Lonzo Ball
🟨 Nikola Jokic
🟨 Terry Rozier

AND:
🟨2x S1/S2 MGLE Assists

⏰ Deadline: Tuesday, Dec. 28 @ 11 AM PST https://t.co/a1aexuRfMo

Send In The Reserves 🎟
Top Shot also announced the next Series 1 Reserve drop on Wednesday, with 500 packs available on Dec. 30: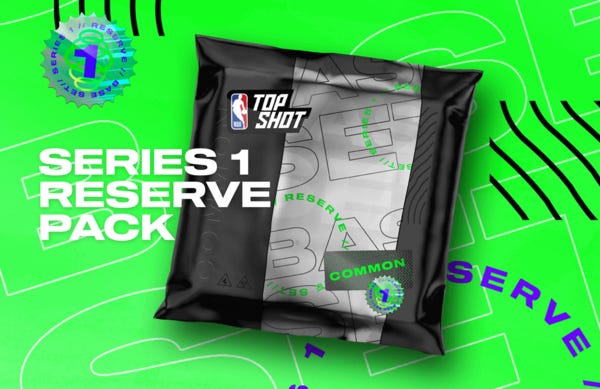 📦 S1 RESERVE PACKS DROP 2 📦

Get those trade tickets ready... 🎟

🗓 Thursday, Dec. 30 @ 10 AM PST
🏷 Price: 350 Trade Tickets
📊 Packs Available: 500
🎁 Moments Per Pack: 4 https://t.co/81NcoYIdOR
Tickets! Get your tickets! I will again not be participating, and have yet to trade in any moments yet — but good luck to all those who are taking the journey!
In the same blog, we also learned that the next release of Locker Packs (the moments turned in for said trade tickets) will include both S2 and S3 moments. Will we one day get mixed bag-type packs that include different Series, Set, etc.?
How cool would it be to one day have a .001 percent chance at pulling a legendary in a base pack? The issue was raised back in the day (like six months ago) and legal issues similar to FIFA and loot box issues seem to be the culprit. But we can hope!

Covid Debuts 😷
If you haven't been paying attention, pretty much everyone in the NBA (and elsewhere in the US) is in the COVID protocols. And that is leading to… some pretty wacky lineups in the games that aren't being cancelled.
This 'challenge' from our friends at Team Hold got me good: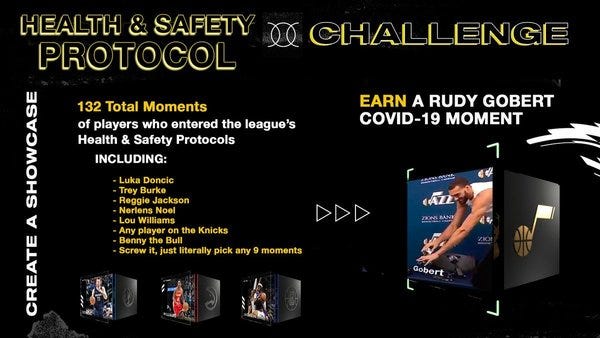 new challenge just dropped ⬇️🦠 https://t.co/BIMIN3aiAY
On the flip side, we are certainly going to get some interesting Series 3 players… Including potential moments from Isaiah Thomas, Joe Johnson, Lance Stephenson, Ersan Ilyasova, and many other familiar faces that are finding themselves needed as healthy bodies.
An Iso-Joe Top Shot Debut, in 2021!?!
so now everybody's isolating *except* joe johnson

Around The First Mint 🗣
We wrote a thread with some early data on the Ballerz Marketplace launching this week, and sales are currently on FIRE. Roham even joined in on the fun today: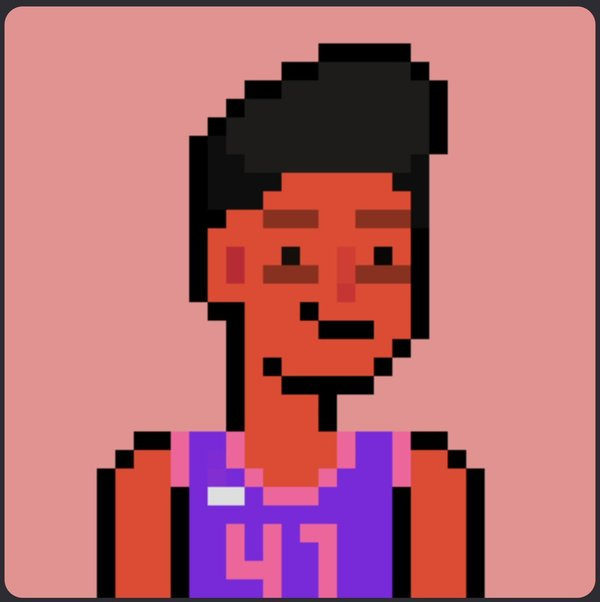 wanna be a #Ballerz

@BALLERZ_NFT @SSJreef @flow_blockchain https://t.co/IeIxDRYYXZ
🎧 Reward The Community (Feat. G Funk)
We got GFunk, one of the big brains behind Pixel Vault and Punks Comics on the show to talk about how their project has built-in community rewards from the very first Genesis drop. This is our last podcast episode for the year, except for our live show December 30th. 
🎥 TFM Live: A Top Shot Christmas
Thanks for reading! — Zach @ The First Mint
Not Subscribed to The First Mint Newsletter? Let's change that.
Follow The First Mint on Twitter at @TheFirstMint.
Follow Zach on Twitter at @GhostOfGregOden.
In order to unsubscribe, click here.
If you were forwarded this newsletter and you like it, you can subscribe here.
Created with Revue by Twitter.
Vancouver, British Columbia, Canada