The Tiered-Queue System 📶
The First Mint
Featuring A New Queue System, Moment Avatars, A Booker Oddity and More

Good Morning, NBA Top Shot squad! Happy Thursday (and Canada Day/early 4th of July)! Let's get into all the action from the last few days:
Reminder — no live show tonight, as LG and Phil will be offline for the Canadian holiday. I'll also be taking off this weekend for some R&R, so no newsletter coming Saturday. Back at you next week, friends. Careful with those fireworks!


Together with Evaluate.Market
Ready to take your collection to the next level? The Evaluate platform features tools for Challenge Tracking, Account Valuation, and the ability to shape Top Shot Sales Data as you please.

Quick Hits 👊
🔹 Ready for some July updates? We got a Wednesday night blog from NBA Top Shot, detailing some interesting new info about the month ahead. Most notable was the paragraph on the tiered-queue system, which will be utilized for the next rare drop:

📶 Tiered Queues 📶

✨ The next rare drop will feature a multiple-queue system based on Collector Score, with high CS users having 'better odds through priority access' 🎰

Full details via @nbatopshot blog 🔻

https://t.co/e5qYnnBJmA https://t.co/bIlBQp9Grd
There are plenty of benefits here, for users with collections of all sizes:
Those with high Collector Scores will have better odds of snagging rare and legendary packs through priority access, but less established collectors will still have a puncher's chance at the rares and legendaries. More details still to come in the next couple of weeks.
🔹You've got one day left to complete the next two Playoff Challenges. We've got Khris Middleton and Kyrie Irving as the two rewards up for grabs. A reminder on what you need: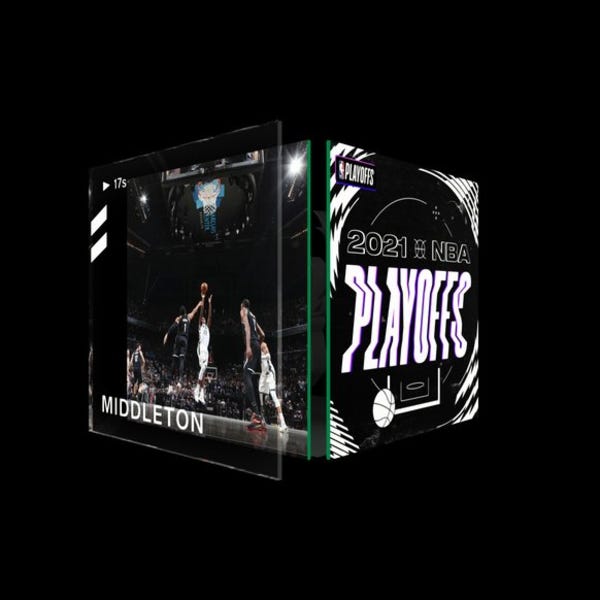 🛡️ROUND 2 CHALLENGE #3🛡️

⭐️Reward: Khris Middleton

Moments Needed (all playoff moments)
🦌Giannis 11,500 LE
🦌P.J. Tucker 11,500 LE
🦌Jrue Holiday 11,500 LE
🦌Bryn Forbes 12,000 LE
🦌Khris Middleton 12,000 LE

Deadline⚠️July 2, 2021 https://t.co/jkGdW8YOYt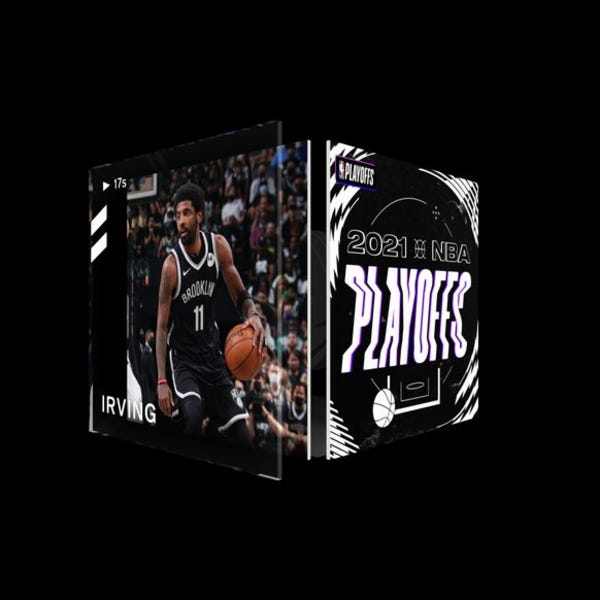 🛡️ROUND 2 CHALLENGE #4🛡️

⭐️Reward: Kyrie Irving

Moments Needed (all playoff moments)
🥅Jeff Green
🥅Blake Griffin
🥅Kevin Durant
🥅Nicolas Claxton
🍀Kemba Walker

Deadline⚠️July 2, 2021 https://t.co/jbaeY21Ds5
Kinda wish these challenges aligned more with the round we're currently in (sorry, Kyrie fans), but alas. These two are coming in at roughly $135 to complete, with roughly 1700 users holding all the pieces so far (per Evaluate.Market).
🔹We had another quest around Tuesday's Hawks/Bucks game, with collectors needing to create a showcase with five of the seven top scorers. I like the general idea of these, but feels like there is plenty of room for improvement.
One suggestion from our friend @dingalingts is an easy fix to make these quests a bit more entertaining:
Anyone else think these quests would be way more fun if the submission cut-off was BEFORE the actual game started? Guess the top 5 scorers or top 5 rebounders in the game for a chance at a pack if you guess correctly etc https://t.co/pkFF6z4d0q
Quests are still brand new, so I'm confident the team will find some innovative ways to make these more engaging than the current format.
🔹 Sometimes, you need to make your own utility! We recently highlighted the cool UI mock ups from Top Shot collector @bayusBrain — and he had another banger yesterday with a way to use your moments as your avatar on Twitter:
🏀 Twitter avatar image generator for #nbatopshot?! Yes please! 🤩 @MomentNerd @girldadNFT @PackripEwing @joeswam @rohamg @nbatopshot @arthcmr @dingalingts @jennifer_sutto @ElDumboTS @alxocity @orbanpetike @benjamin23 @MambaMo https://t.co/lHNSxzm43u
Being able to show off your NFTs on Twitter and Discord are a huge driver in the recent avatar craze — and Bayrak's generator is a cool vision of how that utility could be used in the Top Shot world.

A Bizarre Booker 🏆
NBA Top Shot had an issue during the Devin Booker Challenge Reward minting on Tuesday, resulting in one user receiving two moments. Details on the error, via Community Lead Jacob Eisenberg:
Another result of the system issue? A statistical oddity with serial numbers that will likely join the lore of early Top Shot quirks. Via @kudu9158: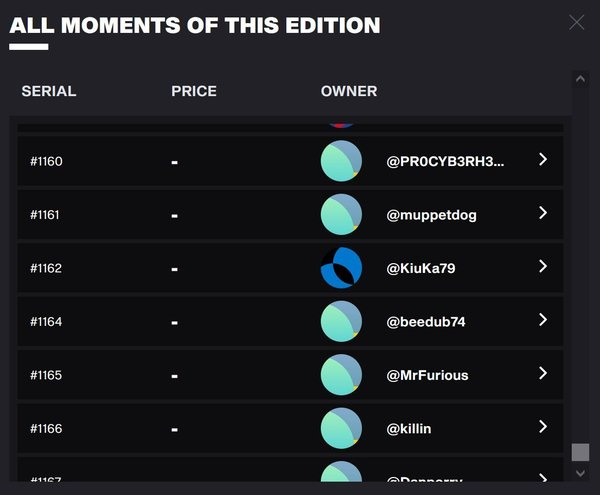 Fun fact: the Devin Booker playoff reward just minted is missing a serial number.

There is no #1163. The highest serial right now is #2666/2665. https://t.co/lbAoCQn2Kr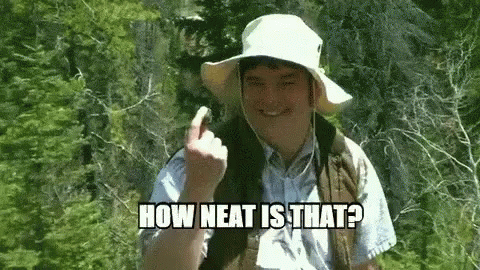 Around The First Mint 🗣
🎧 A Star Is Born (Feat. Pete Overzet)
 In early January, as Top Shot blew up, LG was asked to appear on the Peter Overzet show. Weeks later, Club Top Shot was born and Peter Overzet became a staple of the NBA Top Shot community. What happened during those historic few weeks, and who was Overzet before his Top Shot influencer fame?
📰 Miss an earlier edition of The First Mint Newsletter? Check out the archive here.
Thanks for reading! — Zach @ The First Mint
Not Subscribed to The First Mint Newsletter? Let's change that.
Follow The First Mint on Twitter at @TheFirstMint.
Follow Zach on Twitter at @GhostOfGregOden.
In order to unsubscribe, click here.
If you were forwarded this newsletter and you like it, you can subscribe here.
Created with Revue by Twitter.
Vancouver, British Columbia, Canada