The Undervalued MVP 🃏
The First Mint
Featuring Pre-Order Packs, MVP Market Movers, Another Cat Theory & More

Good Morning, NBA Top Shot fiends! Ready for some pack luck today? (spoiler alert: anyone who pre-registered will get one — no cold brew required!) Let's get into all the action from the last few days:
New to Top Shot? Check out our Top Shot 101 section!
Coming Soon — The First Mint Mailbag 📫
Have a question you want to ask the team? Shoot an email to mailbag@thefirstmint.com and we'll answer the best of the bunch in a recurring Mailbag feature!
Quick Hits 👊
🔹 The queue for the Series 2, Release 32 base pack opens TODAY at 11 AM PDT. If you pre-registered over the last few days, you'll be able to enter the queue at any time from 11 AM PDT until April 30 at 5 PM PDT (no need to wait in a long line!). Check out the full list of moments available in these packs here.
🔹 Miss Tuesday's Office Hours? We got some juicy information on tons of different topics across the NBA Top Shot ecosystem. A full thread below:
🗒️ @nbatopshot Office Hours w/ @Eisenberg43 & @Kelekin 🔻 LIVE THREAD 🗒️

Pre-Registration Packs 📦

🔹 Queue w/ pre-register will allow site stability

🔹 Multi-accounts can be weeded out prior to queue rather than after purchase

cont'd🔻
🔹 MOAR CAT THEORIES! 🙀 Here is an interesting prediction from Twitter user @Scar_City_23 on the next Cool Cats in the pipeline — featuring 'Ice In Veins' and 'Players With Cat Tattoos': *NOTE — PURE SPECULATION, NOT FINANCIAL ADVICE, NOT LIKELY TO HAPPEN*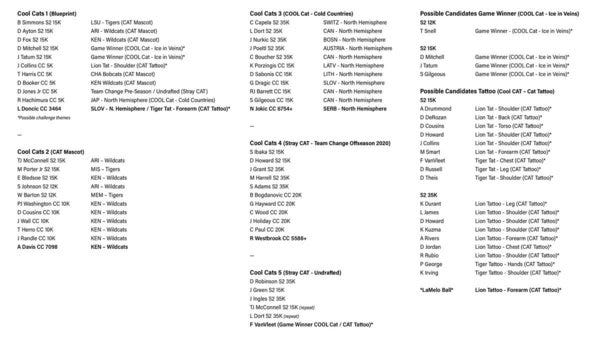 Took the red pill. Could these moments be in the next Cool Cats Challenge? 👀 Disclaimer: 100% speculative, not financial advice, DYOR #CoolCatsMasterChallenge #NBATopShot #CatTats #GameWinners

@LgDoucet @TheReelPhilD @TheFirstMint https://t.co/lB5A6knkda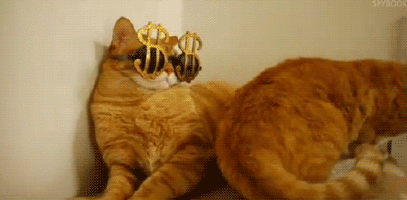 Market Movers 📊
Miss the Marketplace Report? Check out this thread with charts from _GregMurray detailing all the market trends from last week
With the end of the regular season just 17 days away, the major awards races are starting to heat up. Let's take a look at the potential MVP contenders, with this awesome interactive chart from @SteefCrypto: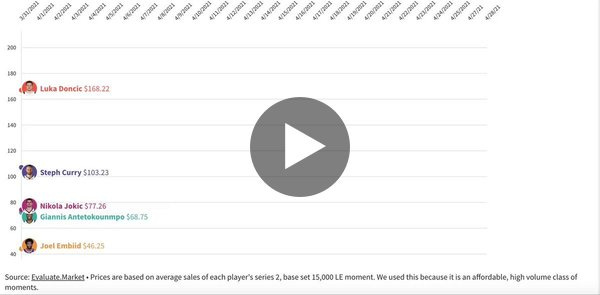 This @NBA MVP Race is getting spicy🌶️

Contender 15,000 LE Moments (today):
🏆$86 | Dončić
🏆$72 | Curry
🏆$48 | Jokić
🏆$42 | Giannis
🏆$36 | Embiid

Charts by @SteefCrypto
Data from @EvaluateMarket https://t.co/6CbAzL5EgU
It's interesting to note the fluctuations and large price difference between Luka Doncic and Steph Curry from the field. Especially when Nikola Jokic currently is a heavy favorite (-500) on the betting markets, with Joel Embiid having the second best odds. Chalk it up to the big man bias we frequently see on the NBA Top Shot marketplace, perhaps?
Around The First Mint 🗣
🎧 NEW Podcast — He Sold A $35,000 Video You Can Find On The Internet (FEAT NONFUNGERBILS)
Luke and George from The Non FunGerbils Podcast join us to talk about being 2 of the first 100 in NBA Top Shot, The landmark Bales sale that broke the internet, and how they come up with their own gerbil NFTs with their community.
📝 What's Up With the @NBATopShot Account on Top Shot?
📝 LaMelo Ball Master Challenge 101
🎧  Is NBA Top Shot Marketing Right Now?
Thanks for reading! — Zach @ The First Mint
Not Subscribed to The First Mint Newsletter? Let's change that.
Follow The First Mint on Twitter at @TheFirstMint.
Follow Zach on Twitter at @GhostOfGregOden.
In order to unsubscribe, click here.
If you were forwarded this newsletter and you like it, you can subscribe here.
Created with Revue by Twitter.
Vancouver, British Columbia, Canada