Top Shot's Wheel of Fortune 🎰
The First Mint
Featuring Market Movers, Trade Ticket Talk, Stress Tests TODAY, The Wheel & More

Good Morning, NFT Squad! Happy Tuesday, hope you had a great weekend!
Another frigid one in the Crypto/NFT markets, with a lot of bearish sentiment out there. With fear across most major markets due to the recent world events, it's not huge surprise that risk-heavy assets would feel the same effects.
In times like this, I try to remember that not much has changed about my long-term outlook on the NFT space — and short term volatility can be painful, but patience is rewarded!
A good 'bear market' list from Metaverse HQ founder (and a fellow former Top Shot Office Hours notetaker) @JakeandBakeNFT that really resonated with me:
Bear Market Gameplan🤔

- Reduce trading volume
- Be a lot pickier
- Consolidate towards conviction plays
- Research intriguing projects
- Spend more time with friends and family
- Prioritize my health (mental and physical)
Let's get into all the action from the last few days:

Market Movers & Ticket Time 🎟
The latest on the NBA Top Shot market, via @SteefCrypto (unfortunately the messenger of mostly bad news lately):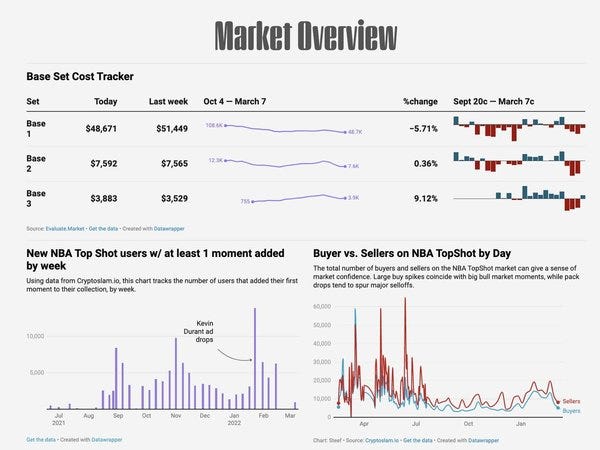 gm. Your weekly NBA Top Shot market update:

🏀 New users fall of cliff; ASG marketing doesn't math KD push
🏀 Markets' suicide dive mostly stops
🏀 Market engagement down

Data via @EvaluateMarket & @cryptoslamio https://t.co/wKQtqs4OFT
It'll be interesting to see what effect the latest trade ticket innovations have on the broader market, with two stress tests happening TODAY for All-Star Elite and Standard packs. Following the stress tests (assuming all goes well) will be the full drops, scheduled for Wednesday and Thursday.
With trade tickets finally seeing some more utility, it's fair to wonder what else we could see in the future. @NBATopShotTalk with a good visualization of some possibilities: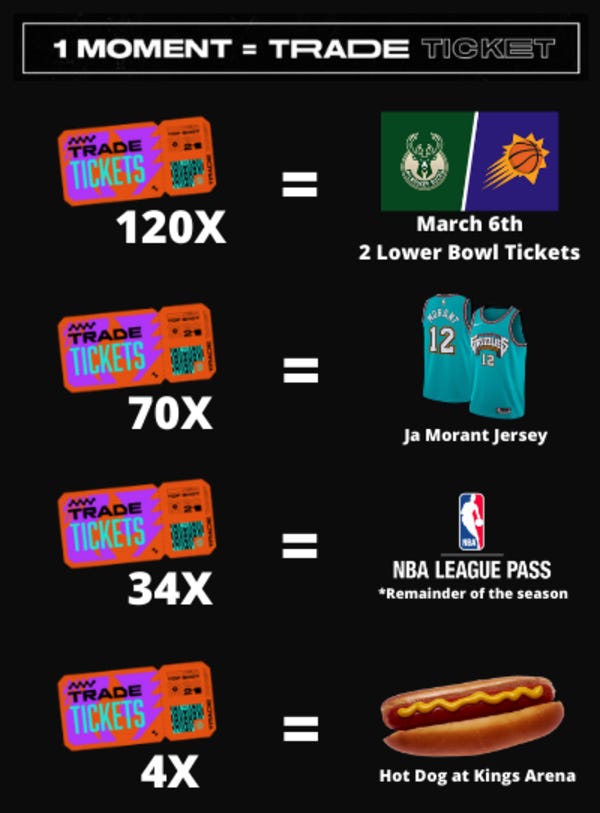 Standard pack will cost 10 tickets
Elite pack will cost 25 tickets

That means TT are currently valued at $1.90/$1.96 so what would tickets cost? Jersey? League Pass? Hot dog at the arena?

What else would you want to get from trade tickets and how many would it cost? https://t.co/VtAlao0ava
Can't wait to turn in some Bruce Brown 60k moments for a hot dog at a game in the future (or send them to Roham's locked account, as a new #BrownOut movement has started doing)!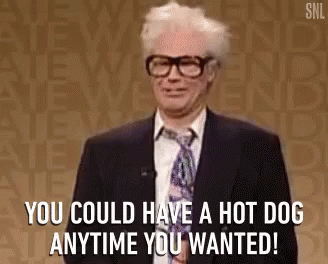 Introducing: The Wheel 🎡
We got a new wrinkle in the Top Shot Flash Challenge world, with the requirements being selected via a livestream 'randomizer':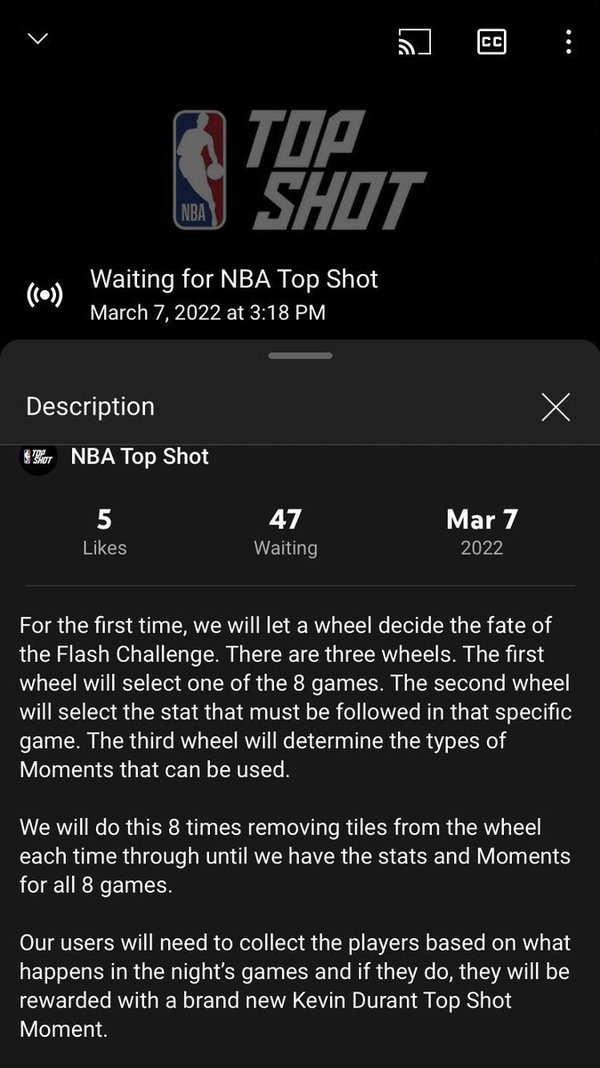 👀 - this could get wild

@nbatopshot https://t.co/tTiIxHBPHI
We've had a LOT of Flash Challenges over the last few months, and there is clearly going to need to be some experimentation to keep things fresh. So I'm cool with it!
The very specific moment criteria could also lead to some fun market speculation — which in my opinion is one of the most enticing aspects of the entire Flash Challenge dynamic. We saw this early into the games on Monday, with P.J. Tucker's S1 MGLE surging after he was the first to 7 rebounds in the Heat vs. Rockets game.
One gripe — can we get some production value to the wheel instead of the free internet randomizer tool? Give me a gigantic wheel or some carnival/gameshow fun!

BookMate x TFM 💸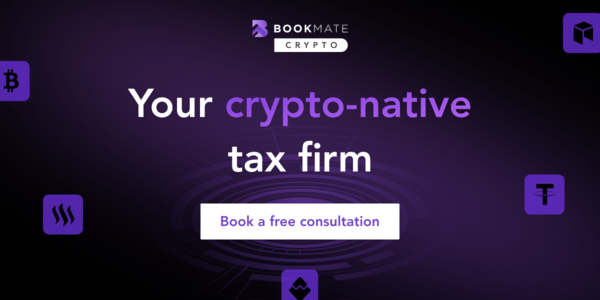 Trade NFTs? Bookmate is a full-service crypto tax firm that can help you file taxes. From DeFi, to trading, to NFTs, Bookmate can help you accurately report your crypto to the IRS (as well as any real estate, stock trading, or business income you have) while minimizing your tax burden. 
Bookmate is offering readers of The First Mint Newsletter a free 30-minute tax consultation to discuss your tax situation. Book a call today!

Around The First Mint 🗣
Prior to heading out for vacation, LG recorded a two-part podcast special: "NFTs In 36 Months". Part 1 dives into INDUSTRY, and how all the biggest players will move and react to the space as it goes mainstream. Part 2 comes out next Monday. 
🎧 We Are All Explorers (Feat. Jasmine Maietta)
🎧 There Are Too Many NFTs to Collect
Thanks for reading! — Zach @ The First Mint
Not Subscribed to The First Mint Newsletter? Let's change that.
Follow The First Mint on Twitter at @TheFirstMint.
Follow Zach on Twitter at @GhostOfGregOden.
In order to unsubscribe, click here.
If you were forwarded this newsletter and you like it, you can subscribe here.
Created with Revue by Twitter.
Vancouver, British Columbia, Canada