Top Shot Turning Up 📈
The First Mint
Featuring Market Turning Up, Minutes and Moments, True Collectors and More

Good Morning, NBA Top Shot Squad! Happy Tuesday. Hope you all had an awesome weekend! Let's get into all the action from the last few days:


Ready to take your collection to the next level? The Evaluate platform features tools for Challenge Tracking, Account Valuation, and the ability to shape Top Shot Sales Data as you please.

Top Shot Turning Up? 📈
In the midst of a frothy week of NFT surges, the Top Shot market has quietly been ramping back up as well! A 7-day snapshot, via Evaluate.Market:

Many in the community (including myself) have advocated against checking account valuations over the market downturn — but we're starting to see some consistent green returning to the portfolio!
More data, via @SteefCrypto: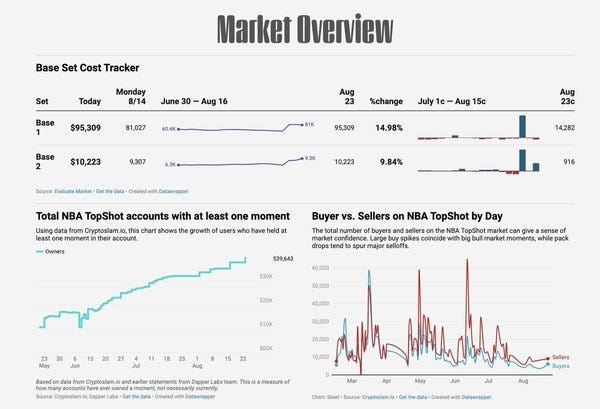 Your weekly #NBATopShot market update:

😎

🏀 Both base sets up significantly
🏀 S2 up for 4 straight weeks
🏀 New user pace remains slow, volume low.

Data via @EvaluateMarket & @cryptoslamio https://t.co/sf5vVKLOzG

Do Minutes Matter In Moments? ⏲
We got a fun data session this weekend from our friend @ChugsNBugs, who dug into minutes played vs. moment scarcity. Peep the full thread for some interesting stats: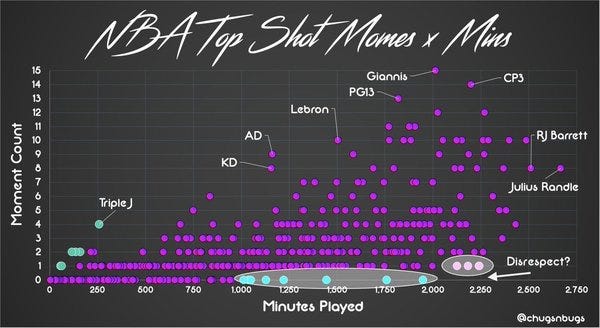 Little afternoon 🏀 #fingerpainting 🎨

No one REALLY knows how @nbatopshot momes are chosen, but safe to say you need to be on the court to have a chance at catching an #NBATopShotThis tweet… that means minutes played should be directly correlated with mome count, right??? https://t.co/1VUKKEYBXv
A few things I found interesting:
— The S2 no-momenters that had over 1000 minutes played (no love for the likes of Wes Matthews, Tyus Jones, Corey Joseph, Enes Kanter, and company is surprising, given some of the players that we saw get moments towards the end of the year).
— The lack of a premium on players with only one moment. I am in the camp of moment dilution being a big detractor, so I was surprised to hear that ones with no competition didn't see a price bump. But maybe those players just aren't desirable to begin with (hence only having one moment)?

A True Collector 🎖
Top Shot, get this collector a special Steph Curry experience or something. They've earned it. Via @WestCoastWalka: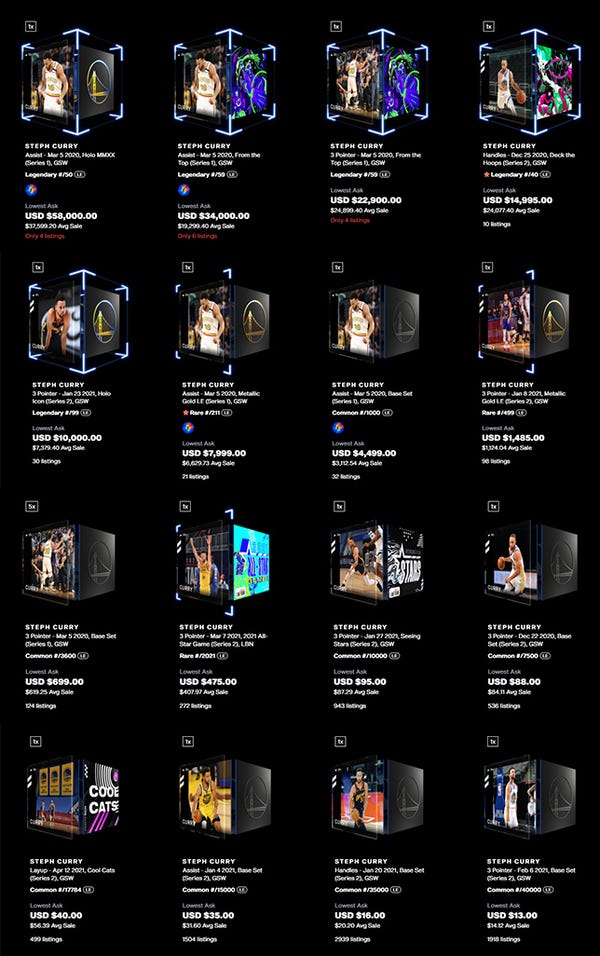 Proof of Superfan

2 years ago, I set out to become a digitally verifiable Curry Superfan, and I am near the end of this journey. It has taken much stamina, creativity, and $, but I have collected all but one of Curry's TopShot moments. @nbatopshot @TheFirstMint @StephenCurry30 https://t.co/f5GRcxdXNk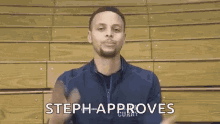 Around The First Mint 🗣
🎧The Value of Finals Moments (Feat. Brandon Sowle)
The 2021 NBA Finals Legendary Set has held its value post-challenge, despite many other sets doing the opposite. Is that a good thing? On today's show, we'll talk about the long term value of ALL Finals Sets, including 2020 Legendary + Rare, and have a broader discussion on the total supply of Playoff Moments. We're joined by Brandon Sowle, top shot data freak and host of Moment Ranks' shot talking!
📹The First Mint Live: NFTs Face The Music
🎧 The Next Surprise On Top Shot
Thanks for reading! — Zach @ The First Mint
Not Subscribed to The First Mint Newsletter? Let's change that.
Follow The First Mint on Twitter at @TheFirstMint.
Follow Zach on Twitter at @GhostOfGregOden.
In order to unsubscribe, click here.
If you were forwarded this newsletter and you like it, you can subscribe here.
Created with Revue by Twitter.
Vancouver, British Columbia, Canada