Trade Ticket Trauma 🎟
The First Mint
Featuring Playoff Surprises, Market Movers, Utility Overload, Trade Ticket Talk, All-Access Experience & More

Good Morning, NFT Crew! Hope you had a fantastic weekend!
The NBA Playoffs are heating up, with some very surprising results shaking things up. The Wolves and Pelicans, in particular, are grinding out victories and pushing the 1 & 2 seeds in the Western Conference to a 2-2 stalemate so far.
This honestly feels like one of the most wide-open title years I can remember, and there feels like 3-4 teams in each conference that could easily make a run. Parity is fun, ya'll!
This might be recency bias after watching Giannis Antetokounmpo wreck the Bulls yet again on Sunday — but I really feel like we might be witnessing a Jordan/LeBron level event in the East. That is — if you're in the same conference as Giannis for the next decade, good luck making the finals.
My favorite off-court storyline so far? The friendship between the dads of Ja Morant and Karl-Anthony Towns: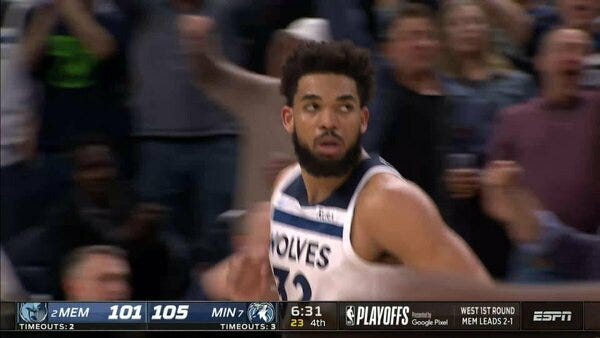 KAT and Ja's dad were HYPED after this three 👏

(via @NBATV)
https://t.co/BvhE2cSLHd
Let's get into all the action from the last few days:

Market Movers 📊
It's been relatively quiet in the Top Shot world lately, save for the recent roadmap update late last week. And there has been little movement on the market front, with new users also remaining pretty stagnant: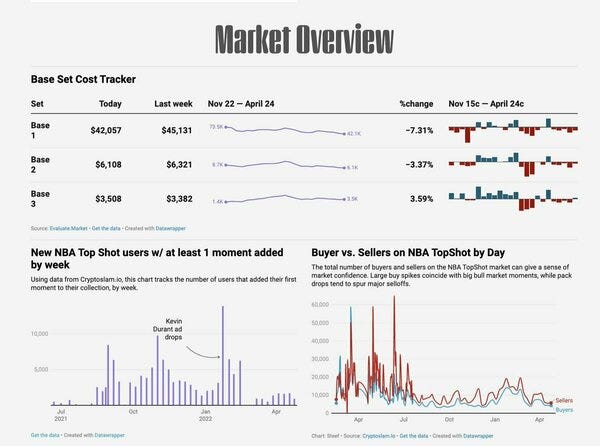 gm. Your weekly NBA Top Shot market update:

Things remain slow

🏀 Sets trim weekly losses a bit but remain mostly down
🏀 Engagement about 1/3 of levels of last year's 1st round
🏀 New users stagnant

Data via @EvaluateMarket &
@cryptoslamio https://t.co/dvuehXuxih
That being said, we did get some fun movement on some IRL news, which brings me back to the early days of Top Shot where a good game would cause a significant spike on the market. A look at the market values on Rookie of the Year Scottie Barnes post-announcement:
📈Scottie winning ROY was tweet by @ShamsCharania at 1:11PM EST

MGLE has 6 sales already
Low Ask $585 -> $850

4k Rookie Debut 21 sales
Low ask $260 -> $309

Rising Stars 39 sales
Low ask $22 -> $29 https://t.co/8YZLj6yEph
The question is, are people buying Scottie moments to speculate on future award-themed Flash Challenges, or they just want to collect the moments? I'd say the latter — which brings to mind a recent thread from our friend MBL about how collecting has shifted completely to utility (challenges, Collector Score, etc.) over actually acquiring the moments you want.
While there is room for both utility and collecting what you love, that balance does not seem to be present right now — with the scales tilted completely towards whatever content or CS updates Dapper throws at users.
The LeBron James "Kobe Tribute" dunk was once a 'grail' moment on the platform for what it was — an awesome moment that people legitimately wanted to collect. But there is currently little incentive to hold higher end moments — a product of the utility-driven ecosystem that TS has evolved into.
So next time we hear screams for more utility, remember the balance — and that sometimes its about creating something that people just WANT, not NEED.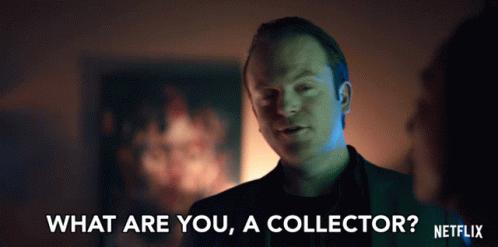 Speaking of collectors, this was a great promo from TS that showcased the latest All-Access Experience, with the type of story that really resonates: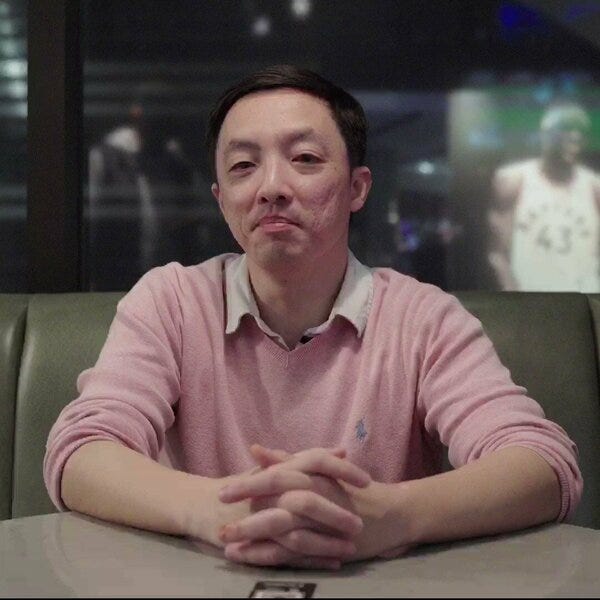 "I had stopped collecting cards for more than 20 years, and this was an opportunity to do the same, but in a digital world."

From Singapore 🇸🇬 to Toronto 🇨🇦

This is Mark, one of the 8 lucky collectors going All-Access this weekend, and this is why he collects #NBATopShotThis https://t.co/Sc742dvkWk

Ticket Talk 🎟
With the next Series 1 Reserve packs coming on Thursday, as well as the updated roadmap mentioning tickets being needed for playoff packs, tickets seem to be a major part of the upcoming plans. But do the values of tickets match the current market?
Big brain @Jonboybeats with the data:
oops, this was old...

Correction: Current Median Value of S1 Reserve = $336 or 168 Trade Tickets

So the 350 price tag is a large overpay based on the Econ blog. Big yikes.

Example #762859 that the supply/demand metrics used internally don't jive with what happens in the market https://t.co/VpDzZonnM0
At first glance, you'd think that reducing the # of tickets needed for packs would be logical. This is a double-edged sword, however:
@jonboybeats If Dapper lowers the Trade Tickets required (pack cost), then the incentive to dump/undercut increases since it becomes more profitable relative to initial pack cost.
Not to mention that you'd have a bunch of angry users that already paid for S1 packs previously. Headache city!
What did I get out of this exchange? That economics are complex — and a platform like TS needs to factor in a lot of moving parts to keep things in balance (something I don't have a ton of faith is being done by the Economist at the moment).
Maybe there is one solution that fixes the TS ecosystem, courtesy of Top Shot Tony:
ELON BUY TOP SHOT NEXT

Around The First Mint 🗣
🎧 From WoW Raids to Rumble Kongs (Feat. Marcus Blasche)
Meet Marcus, the founder of Rumble Kong League AND the Director of Marketing for The Sandbox. Born a red-bull crushing gamer, Marcus turned his passion into a career in gaming (including a stint at Blizzard), and now lives/breathes the Play2Earn revolution. So what's his POV on today's NFT trends, and what will it take for gamers to love NFTs the same way we do? We dive in. 
🐦 This Week in NFTs | NFL | NBA | Flunks | Alpha
Thanks for reading! — Zach @ The First Mint
Not Subscribed to The First Mint Newsletter? Let's change that.
Follow The First Mint on Twitter at @TheFirstMint.
Follow Zach on Twitter at @GhostOfGregOden.
In order to unsubscribe, click here.
If you were forwarded this newsletter and you like it, you can subscribe here.
Created with Revue by Twitter.
Vancouver, British Columbia, Canada