Turmoil In Top Shot 🤬
The First Mint
Featuring Proofreading Problems, Challenge Challenges, Bored Ape Ballers and More

Good Morning, NBA Top Shot Team! Happy Tuesday — hope you all had a great weekend! Let's get into all the action from the last few days:
P.S — **Mods Needed**
We're gearing up something spicy, and need some people to help us out. Discord experience a plus, but not required ;) DM us on Twitter if interested!

Proofreading Probs & Challenge Challenges ❌
The Top Shot community has been… Testy to say the least during the start of Series 3. That anger continued to boil over this weekend and Monday as more errors were uncovered in both moment copy and the most recent challenge.
A few of the copy errors, noted in this thread: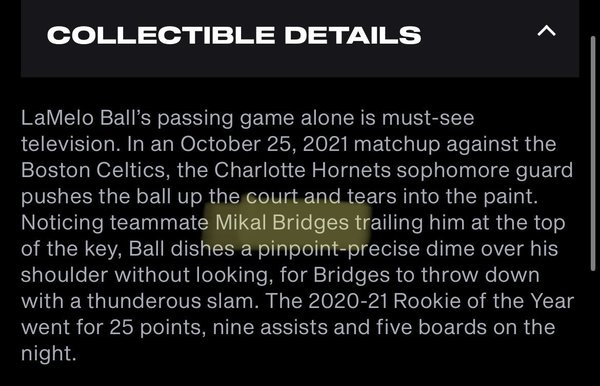 can you hire someone that watches basketball @nbatopshot https://t.co/Xu1lurPZCq
Individually, these typos are a big nothing-burger by themselves. And early last year, it probably was a 'beta' pass.
But we've seen a bunch of these lately — and for a platform that has always been so polished (when it comes to moments, graphics, UI/UX, etc.) this is an amateur look. Having tons of members of the community offering to proofread for you is also not a great look for a billion dollar company.
Top Shot also rolled out the latest Showcase Challenge on Monday for a Tony Parker Fandom reward, with the initial instructions calling for 'six archive 3PT moments'. One problem? There are only four moments that fit that criteria — which meant users would need to 'stack' multiples of the same highlight to complete the challenge.
This sent a surge of sales into the four moments in question, before Top Shot opened the challenge to include jump shots AND 3-pointers — leading to another apology from the HQ:
We made a mistake during QA with today's Showcase Challenge and we are taking steps to make sure this never happens again.

In the meantime, we are refunding a total of $66K+ as credit on every dollar spent on eligible 3-pointer Archive Set Moments...

(1/2)
I don't know if apology fatigue is a thing (or else dibs on coining it), but that's what it feels like the community has right now. Users are sick of hearing sorry — they just want things to be corrected and work.
While there are a lot of other issues that are more subjective (long-term plans/roadmap, scarcity/mint size, etc.) — the little errors like above are just fuel on the fire.

Challenge Corner 🏆
Speaking of the Tony Parker challenge above… Here are the post-apology details for what you'll need (and it's a short one, with the timer expiring on Wednesday):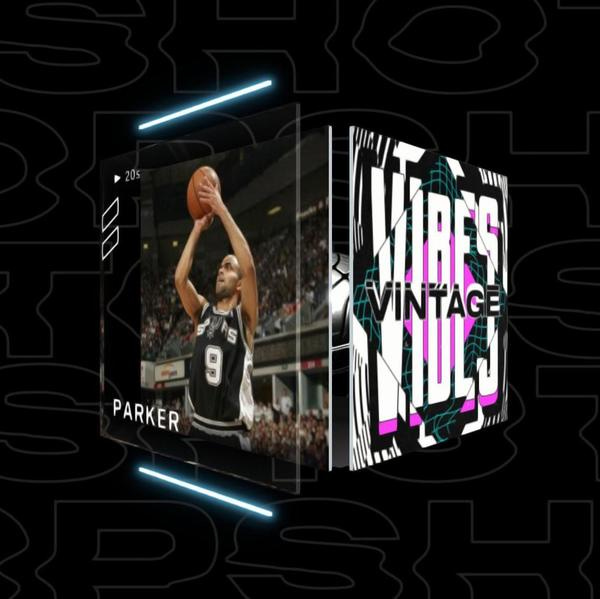 🏆 VINTAGE VIBES CHALLENGE #5 🏆

🏅 Reward: Tony Parker 05-06 Fandom Moment

7 Moments Needed:
🔹1x @spurs Archive
🔹6x Archive 3pt/Jump Shot

⏰ Deadline: Wednesday, Nov 17 @ 11 AM PST

NOTE: *Collectors who complete the Showcase w/ 6 3PT moments will receive an S2 Base Pack* https://t.co/Cq56CXiT81
And with this challenge starting, we saw the Kawhi Leonard Challenge come to a close with a total of 751 completions: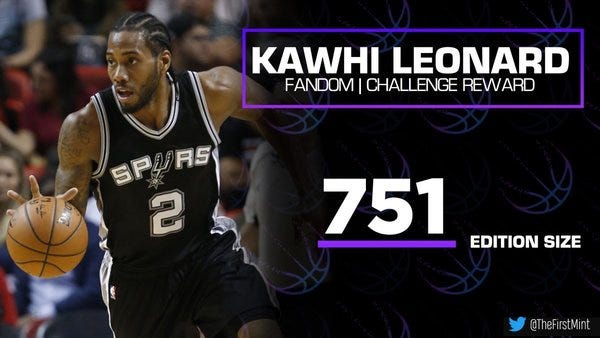 751 @nbatopshot collectors earned themselves a vintage KLAW 🦀 https://t.co/kH797cUqQa

Bored Ape Ballers 🏀
If you've diversified out of Top Shot and into other NFTs, you might have noticed a nice surge starting this weekend and into this week. And the Bored Ape Yacht Club was one of the bigger movers, with several high profile purchases, including rapper Post Malone and NBA center Rudy Gobert.
The BAYC is putting together quite a roster, which begged the question — how many games would this squad win?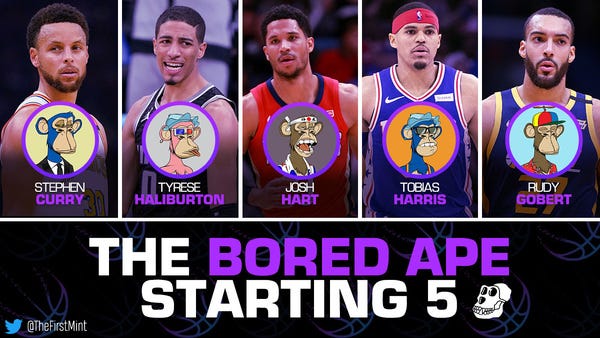 🏀 @BoredApeYC BALLERS 🏀

How many games does this @NBA expansion team win?

PG: @StephenCurry30
SG: @TyHaliburton22
SF: @joshhart
PF: @tobias31
C: @rudygobert27 https://t.co/iVBZSIFXC9
Both LaMelo Ball and Hassan Whiteside also have apes, which adds even more power to the squad. Honestly — this team could probably be a solid 4-5 seed in either conference, and is pretty nicely constructed!
Or, it was nicely constructed — until we added the bench: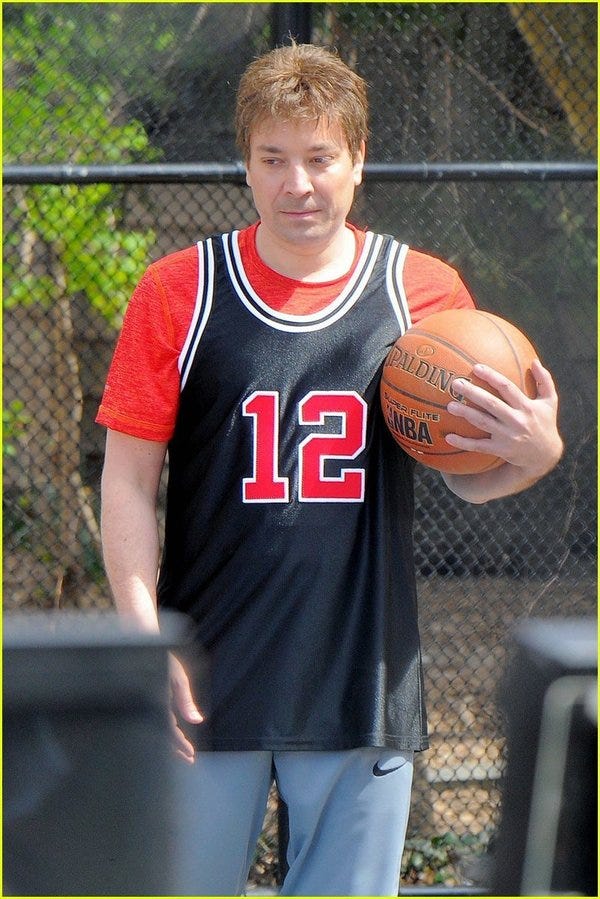 Off the bench:
🔹 @jimmyfallon
🔹 @PostMalone
🔹 @lilbaby4PF https://t.co/3gDCJrqPII

Around The First Mint 🗣
A thread from LG to accompany the newest pod below:
Series 3 on Top Shot has started

On today's @TheFirstMint podcast, I finally had time to plan a basic high level strategy for the next 9 months:

1. Plan to collect what I love
2. Keep my Collector Score high
3. Manage dapper $
4. Manage expectations

Breakdown for each (NFA) ⬇️
🎧 Long Term Strategy on Top Shot
Things are changing. Series 3 has begun, and its time to zoom out and see the forest from the trees. The Dapper Wallet Ecosystem is about to take off, and that will have major ramifications for the Top Shot market. LG discusses his long term strategy for investing on the platform, and the factors that will impact the market going forward.
📹 TFM Live: The Web3 Revolution
🎧 Opensea & Building For A Web3 Future (Feat. Alex Atallah)
Thanks for reading! — Zach @ The First Mint
Not Subscribed to The First Mint Newsletter? Let's change that.
Follow The First Mint on Twitter at @TheFirstMint.
Follow Zach on Twitter at @GhostOfGregOden.
In order to unsubscribe, click here.
If you were forwarded this newsletter and you like it, you can subscribe here.
Created with Revue by Twitter.
Vancouver, British Columbia, Canada